Playing sports with your coworkers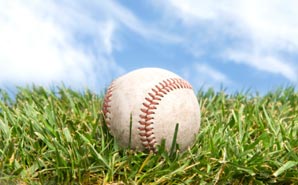 If you're anything like me, you really don't like to exercise. In public, in private, on teams, I don't even like it in my own living room watching an exercise video. The only way I've been able to actually enjoy working out is on my Wii Fit.  As nurses, we walk around a lot, we can even get some exercise at work but what about all that time off shift? As much as I don't like to be running around, I know that I need to. So what do I do?
The one thing that has always gotten me up and working out is a support person or a group. I never played sports growing up, but thought it would be fun now, but with who? Turns out my co-workers have been feeling this way for a while, and they've been playing on an adult ball team! So when the sign-ups came around this year, I thought, "why not?" and signed up! It's the first time I've actually played  a sport outside of PE in high school and the first time I've ever played on a team – and I love it!
I'm definitely not a professional or on my way to the Olympics, but I have to say that I've surprised myself with what I can do. And my team is so supportive, it's nice feeling like a part of the group. At work, we all have to work together, so we've already got that bond that a team needs, and it's nice to be able to apply it outside of work, just for fun. We see each other when tensions are high and we're all busy, it's nice to be able to have some fun, unwind, and get some exercise too!
Nurses: Do your co-workers work out or play a sport together? Would you consider it?