Popular scrubs accessories for nurses reviewed
A real scrubs outfit includes more than a top and pants. It's often the peripheral components of your wardrobe that pull things together and make your uniform more useful—or more trendy. Here are our picks from the most popular scrubs accessories, plus ideas for pairing them with scrubs styles.
Specialty Lanyards Can Make You Feel Special
Does your organization have a strict dress code that only permits solid scrubs in a single color? The easiest way to add personality is with inexpensive accessories that come in a wide variety of styles. Ribbon and beaded lanyards from BooJee Beads are a perfect example since you can buy a different one for every week without busting your budget. Make a game of matching your lanyard with socks in a similar pattern (hearts, plaid, cartoon characters, etc.) and see how many people notice. It's a fun way to color outside the lines without actually breaking the rules.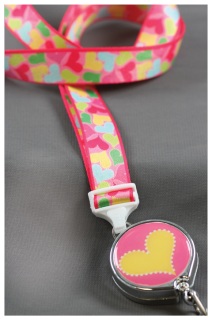 If you get to wear the scrubs of your choice at work, consider pairing beaded lanyards with print scrubs for added flair. Pick prints that feature vibrant colors but have a pattern that's not too busy. For example, you could dress up Baby Phat's Spot That Dot top with a silver- or gold-tone beaded lanyard. Buy some extra lanyards to give your friends at work to brighten their day, too.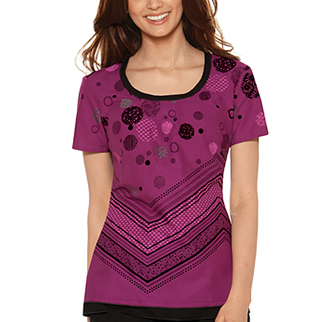 Not Your High School "Geek" Pocket Organizers
Okay, these probably aren't the most fashion-forward accessories—but they sure are incredibly popular, and useful. They may actually make the rest of your outfit look more flattering since you won't have to stuff your regular pockets until they're bulging and lumpy. You can maintain a smoother overall outline by keeping your most frequently used items in one easy-to-access pouch.
This type of pocket pal or kit holster attaches to a belt. That means you need a scrubs pant that has belt loops! Dickies Enzyme Washed drawstring pant for women fits the bill with belt loops in front and back. Their men's utility cargo pant can be worn with a belt as well, making the pocket pal a great unisex accessory option.