Quiz: how well do you know Nurse Jackie?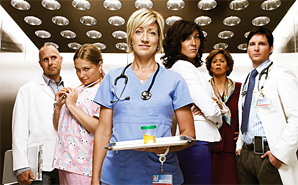 We're on the cusp of Season Two of the Showtime hit Nurse Jackie. Love her or hate her, you can't keep your eyes off her! But how much do you really remember from Season One?
Take our quiz (and challenge your fellow Nurse Jackie fans) to see how you do!