Real nurses: 5 Instagram images we love
We love seeing real nurses in action, especially when they look like they're having a good time! When we aren't connecting with you here on Scrubs, we're chatting with smart, opinionated nurses on our Facebook page or searching for fun nursing pictures on Instagram. No matter how stressful your jobs may be, we can always find proof that you work it for the camera sometimes! Here are five of our favorite recent posts.
@namiizmild
We love the outfits these new nurses in Thailand are sporting! We knew some countries have more old school uniforms, but we didn't know they were so adorable. We can't lie; sometimes we kinda wish American nurses still had those hats!
Natalie is a nurse with the Navy Seals and is pictured here doing an IV. She has lots of cute photos on her page, including one where she's holding a newborn baby!
Olya Matkivska, a nurse in Seattle, says she is a "jetsetter" and "shopaholic" on her page. She definitely knows how to take a good bathroom mirror picture!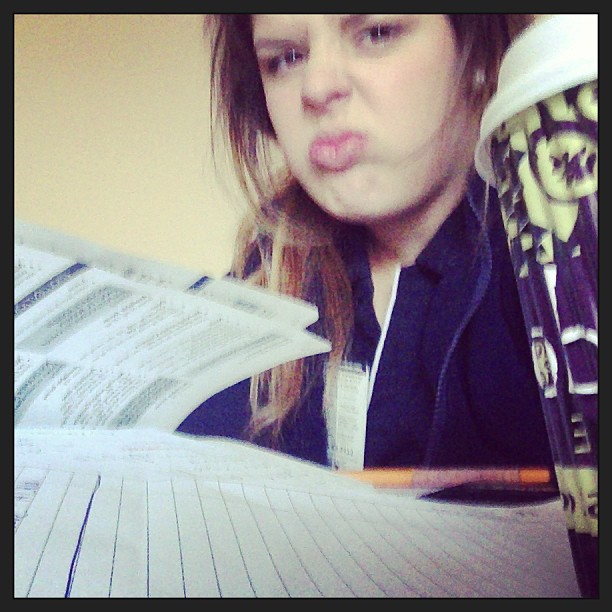 Alecia Puskaric, a nurse in Melbourne, has a few adorable at-work photos on her stream, but our favorite is this shot where she's clearly having a lot of fun reading up on some medications.
http://instagram.com/p/XDpfWInjJo/
You know nurses work hard when you find tons of photos like this one on Instagram with captions saying "just got off!" You know what else you see a lot? #lovemyjob. Awww!
Love this look? Check out a similar scrubs top on Cherokee!

Are you on Instagram? Taken any awesome team (or self) photos on a particularly stylish day? Share your looks on our Facebook page!
Sponsored by Cherokee Uniforms