"Reduce nurse fatigue with 40-hour workweeks, no forced overtime" – Did you read it?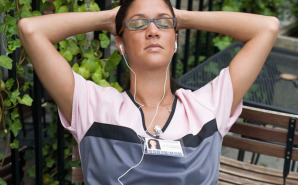 "I'm just so tired." Sound familiar? Feel familiar? You're not alone–22% of nurses have reported struggling to stay awake while doing things. Nurse fatigue is a real, and very serious, issue in the profession, often compounded by overtime shifts and unpredictable work schedules.
Julie Bird recently reported on a new American Nurses Association position paper for Fierce Healthcare on reducing nurse fatigue. See if you agree with their points in the excerpts below:
She opens by saying:
Nurses shouldn't be required to work overtime to cover staffing shortages, the American Nurses Association (ANA) said in a position paper released last week that called for hospitals and nurses to work together to reduce nurse fatigue and possible harm to patients.
The ANA statement:
"Research shows that prolonged work hours can hinder a nurse's performance and have negative impacts on patients' safety and outcomes," ANA President Pamela F. Cipriano, Ph.D., R.N., said in a statement. "We're concerned not only with greater likelihood for errors, diminished problem solving, slower reaction time and other performance deficits related to fatigue, but also with dangers posed to nurses' own health."
Recommendations made in the paper:
Scheduling 40-hour workweeks with shifts of no more than 12 hours, including hours on call
Halting the use of forced overtime to cover staffing shortages
Formally giving registered nurses the right to accept or reject work assignments to prevent fatigue-based risk, with no adverse consequences including being accused of patient abandonment
Letting nurses be involved in designing regular, predictable work schedules
Promoting frequent, uninterrupted rest breaks during shifts
Encouraging nurses to be more proactive in managing their health and rest, including sleeping at least seven hours a day
Read the full story over on Fierce Healthcare. Then, in the comments below, tell us what you think about the ANA's position. Do you think the above recommendations would help reduce nurse fatigue? Do you think workplaces would ever enact these recommendations? Weigh in below.