Round up: How to deal with nightmare coworkers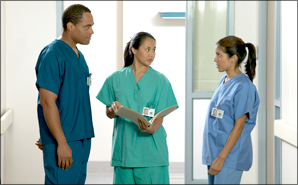 Nobody likes dealing with a tough patient. The good news is that no matter how bad the patients on your current rotation are, their time in the hospital will likely (hopefully!) be short. But nightmare coworkers? That's a messier problem. Luckily, we've covered this particular battle before and are here to round up our favorite tips for dealing with antagonistic coworkers.
WHAT TO DO
WHAT NOT TO DO
What's your best advice for dealing with difficult coworkers?