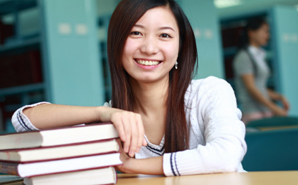 I imagine your palms get sweaty and your mind begins to race at the mention of those five letters.
As director of the nursing program at SUNY Delhi, I prepare students every year for the NCLEX. Our goal at Delhi is to give students a solid educational foundation and some keys to success on the NCLEX.
The exam requires focus and dedication. So, take a deep breath and remember a few key points:
It's a process. Studying for the NCLEX is not something you prepare for in the last few months before graduation. Make sure you know what's required and make NCLEX preparation a regular part of your studies from the beginning of your program.
Make use of the tools. There are lots of study aids available to help you prep for the NCLEX, such as credible online resources and textbooks. Take advantage of them.
Consider taking a review class before you take the test. Schedule your exam as soon as possible after you graduate. Statistically, students who postpone their test date following graduation don't do as well on the exam.
Be prepared to take a computer-based test. The NCLEX is only offered in a computer format. The good news is that when you take the exam, it includes a tutorial at the beginning so you can become better acquainted with the format.
Be mentally and emotionally ready. If a life crisis crops up, it may distract you. Step back and assess if it's the right time to sit for the exam.
Feed your mind and body. Get enough sleep the night before, and eat properly on the day of the test. You may want to take some "energy" food with you to the exam. It will be stressful enough for your mind; don't stress your body.
If you remember these few pointers, I'm sure you will be well on your way to managing your test anxiety and paving the road to a successful career.