Scrubs Mag 2019 Holiday Gift Guide
Scrubs Magazine's latest gift guide, for the Holidays and beyond. What's more? All of the gifts below can be won in our latest giveaway.
Healthcare
PracMedic Bags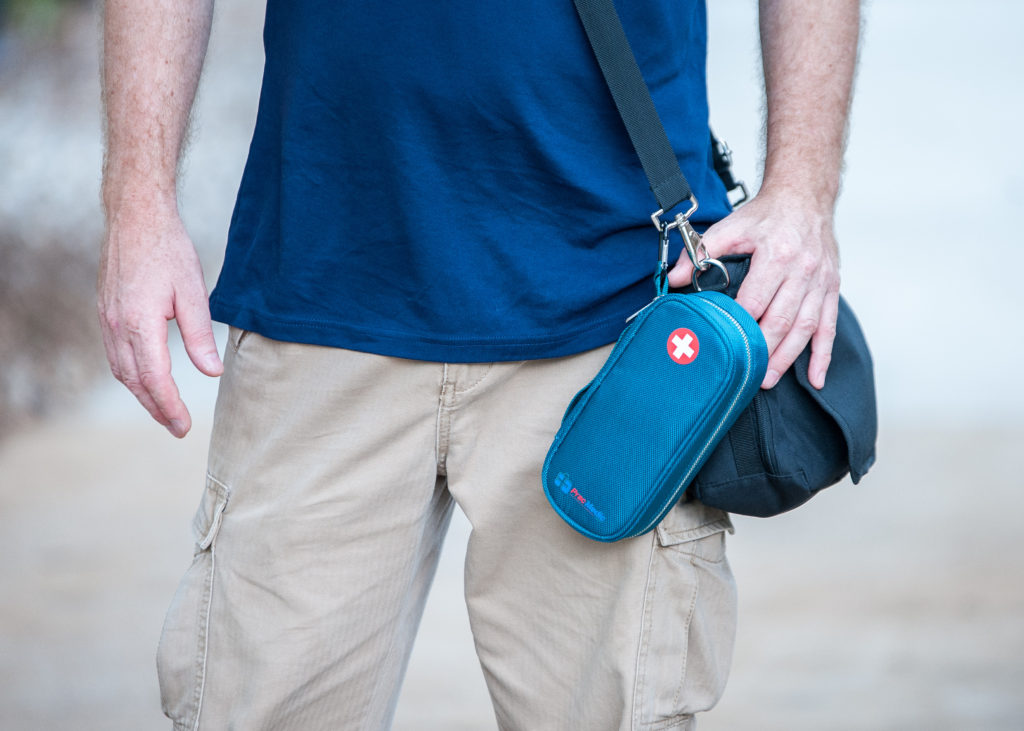 Prac Medic bags contain everything to help save a life. Epi pens, puffers, even band aids and other meds. And in honor of Elijah-Alavi Silvera, PracMedic released a special teal blue color bag, which we think looks fabulous. 5% of all profits go to the Elijah foundation also.
Littmann Stethoscope
Be a hero this holiday. A stethoscope is the first point of care and connection with a patient. Imagine the allure of high-polish rainbow or smoke or the gleam of a mirror finish. It's the perfect gift to give or receive.
Snarky Nurses Pens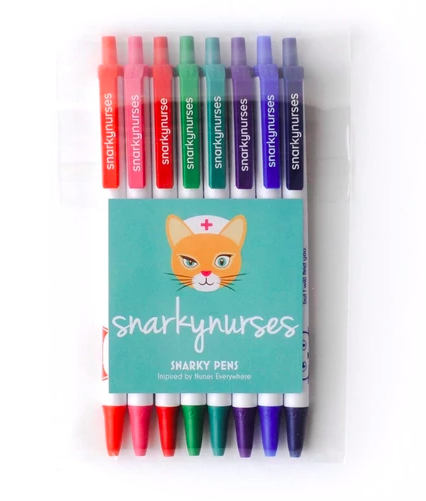 You know her from instagram, Snarky Nurses has developed all the snarky apparel you need to keep your hard shift somewhat humorous. Click here to see all the apparel.
SmartBoost Laundry Additive
Certainty SmartBoost is a new laundry additive that infuses machine-washable fabrics with protection against bacteria that cause odors and degrade fabric. Developed by medical uniform leader Strategic Partners Inc (SPI), it was created for healthcare professionals who machine-wash their scrubs and lab coats at home.
"Laundry detergent gets clothes clean, but it's not effective against certain bacteria, which can remain and multiply on the garments," says Renata Ritcheson, SPI's Director of Research who oversaw development of the product. "The antimicrobial fabric technology in Certainty SmartBoost essentially pops the bacteria cell membrane like a water balloon, effectively destroying unwanted microbes so they can't cause odor and fabric damage."
Shop at your local medical apparel retailer.
Katie Duke Collection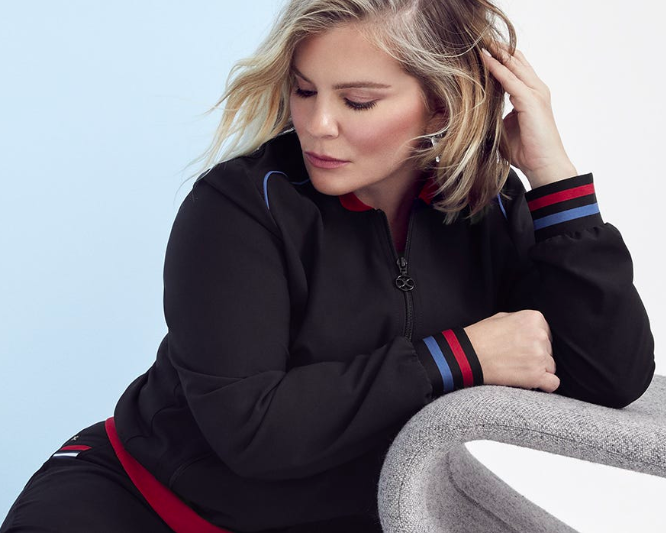 A long time veteran of Scrubs Magazine, this powerhouse launched her own scrubs line in association with Cherokee Uniforms. Check out the line and find a retailer here. https://www.infinityscrubs.com/thekatieduke
Infinity Footwear
Kick off the 20's with a new pair of kicks from Cherokee. The Infinity Footwear line is the best of the best for nurses. Here's your chance to experience the comfort of their molded Multi Layered Ortholite™ Insole to start off the new year on the right foot.
Cherokee Compression Socks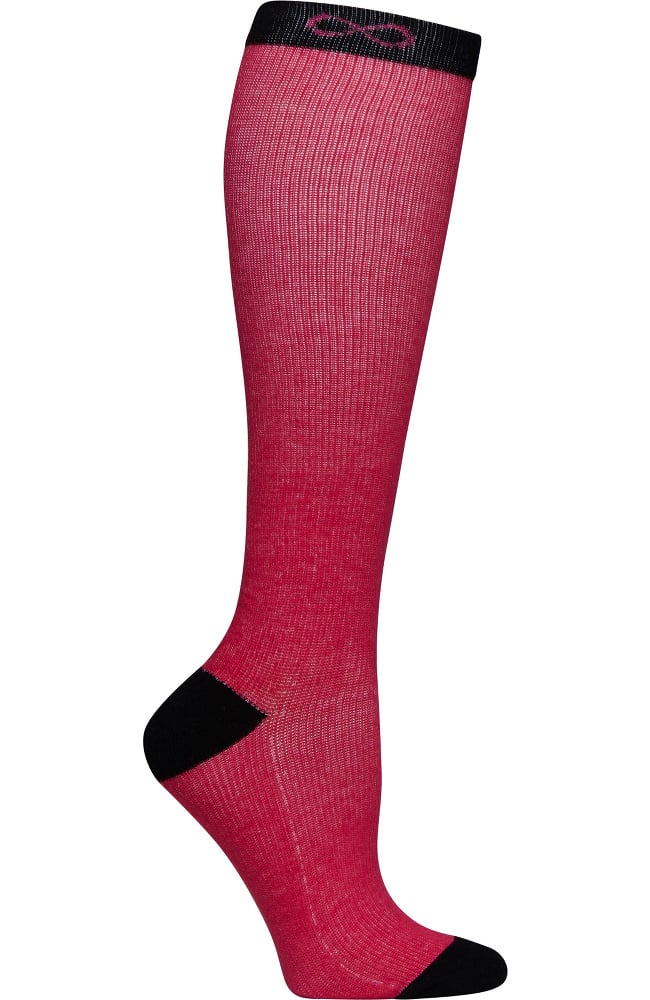 Get better circulation and more energy from knee to foot with these Infinity by Cherokee Women's 15-20 mmhg Compression Support Socks. It's all-over comfort and support that works as hard as you do.
Purpose People Journal
Make your dreams come true in 2020 by holding yourself accountable. Eva Machadao, RN developed Purpose People, a community empowering each other to do more. Eva's Purpose People Journal is a cute little leather bounded book that helps you stay on track and be more goal-focused.
NurseLuxe
NurseLuxe is a monthly subscription box for nurses filled with items that keep nurses feeling luxe and professional on and off the job. Some of the items are for work, some are for play, but they're all carefully curated with busy nurses in mind! Everyone knows a nurse that is saving lives and making the world better on the daily, so this is the perfect gift idea for your favorite everyday superhero.
For Him
Hari Mari – Nokona Boots
This holiday season, give the special men in your life the gift of comfortable, fashionable and functional footwear! Hari Mari offers clean aesthetics, attractive design and what they call an "ahhh" -inducing feel because of their comfort with no break-in needed. Their Nokona boots are made of the same premium buttery soft leather as the iconic Nokona ball-gloves and feature the Nokona Chief logo on the heel. The boots also offer dual-density memory foam inserts for superior all-day comfort, DiamondTread™ molded rubber outsole for all-terrain grip and traction and premium pig leather interior lining and leather cord laces.
The Thompson Tee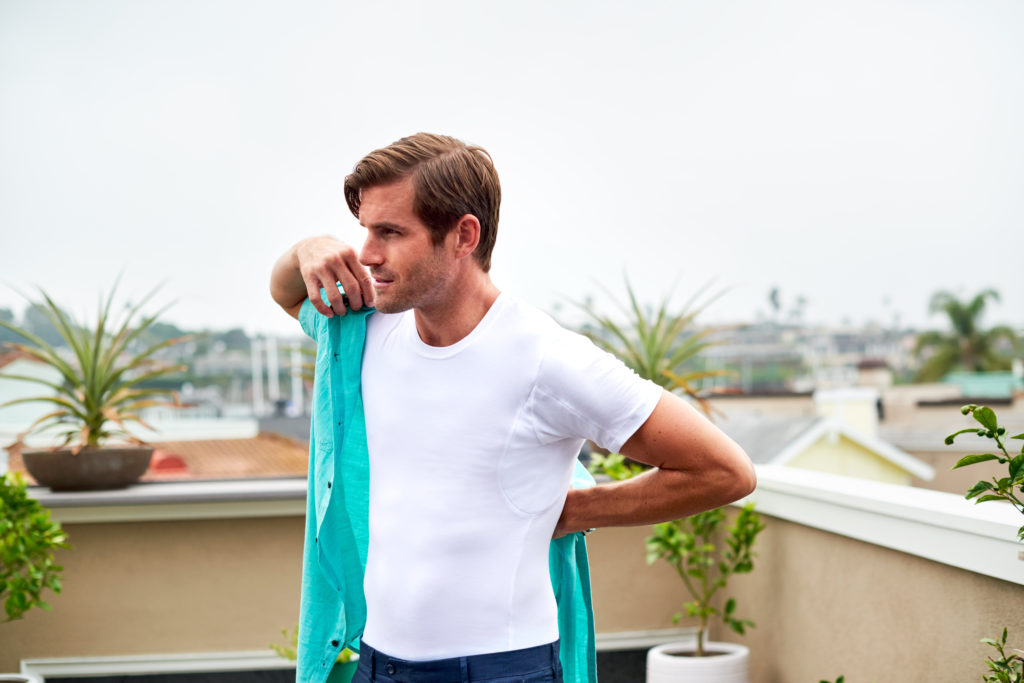 Help make this winter season as comfortable as possible for the men in your life – gift them a Thompson Tee. The Thompson Tee was invented the answer to wet underarms and unsightly stains – start your ensemble off with their innovative undershirts that are light-weight and comfortable. The Thompson Tee blocks underarm sweat and prevents yellow stains, so you can now feel confident to move your arms around without exposing embarrassing wet spots or discoloration.
Wildflower Wellness
Wildflower's focus is on integrating natural, organic ingredients across their entire product line. Their hemp-derived CBD has traceable origins back to the sustainable farm they source in California. Naturally additive and preservative-free: Wildflower products are mindful, an ideal gift for those who truly treat their bodies like temples and a necessity for those that don't.
i-JAZZ Bluetooth Headphones
The i-JAZZ Bluetooth Headphones come with the latest technology and are made from lightweight, long-lasting materials, guaranteed to withstand the test of time regardless of intensive use. The compact design is accompanied by a full HD stereo sound quality, while the sweatproof design makes them perfect for multipurpose uses.
Grooming Hut
Whether it's styling or cleaning up the beard and facial hair, they will thank you for years to come. The Grooming Hut beard collection is an ideal  gift. Whether it's a complete beard set, individual beard oil, or beard comb & beard brush, Grooming Hut is perfect for the holidays!
For Her
The Original Memory Mittens from Jack & Mary Designs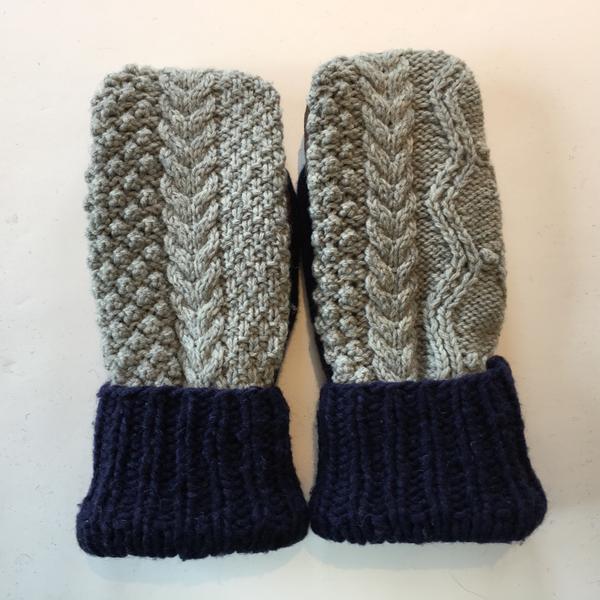 Gift a pair to someone special, or have your own mittens artfully crafted from a loved one's sweater or refashioned out of an old favorite you just can't seem to let go. Fleece-lined for comfort and warmth, let your handmade, heartfelt memory live on with Memory Mittens. "Wear it for the Planet" is their motto and Jack & Mary Designs offers the perfect combination of both style and practicality.
FOUR Organics Lip Balm
FOUR:'s Lip Balm is a blend of only four organic sustainable ingredients: Beeswax, Coconut Oil, Jojoba Oil, and Peppermint Oil; hence the name FOUR:
Honey & Sage
Treat yourself or someone you love with organic, all-natural, small-batch products from Honey & Sage. From skincare to teas, bath soaks and more – Honey & Sage makes it easy for women, especially moms, to be healthy and balanced with unique subscription boxes. These care packages address pregnancy needs, postpartum, stress relief and general well-being. Honey & Sage's teas and powders use a range of traditionally blended herbs used by midwives and herbalists known to support women's wellness and that includes stress and immune-supporting adaptogens, spices, flowers, and roots. They use organic oils, herbs and mineral-rich salts for their skin and body care products. Individual products available, as well as one-time wellness care packages or monthly subscription boxes.
ZenTyme Bath Pillow
While other bath pillows only have a flat headrest without any supportive shape, the ZenTyme bathtub pillow has elevated sides to keep your head up and help your muscles relax. The ZenTyme bath pillow has 6 extra-large airtight vacuum suction cups will keep the bathtub pillow firmly and securely in place.
LakiNaturals
Laki Naturals is the ultimate self-care gift this holiday season! The high-quality bath and body products create a calming experience that evokes a Hawaiian vacation to help you unwind, relax, and detoxify! Carefully curated with 100% natural fragrances, essential oils and premium materials from around the world, the bath soaks are a one-of-a-kind product on the market–formulated with a unique combination of Hawaiian sea salts, which are more hydrating than other sea salts, and genuine Zechstein magnesium chloride (magnesium crystal flakes). The magnesium provides a variety of health and wellness benefits, including decreasing stress and anxiety, relieving achy muscles and joints, promoting healthy sleep, improving skin hydration and skin conditions, and decreasing inflammation. The bath soaks are all non-GMO, vegan, and have no petrochemicals, parabens, phthalates, sodium lauryl sulfate, or artificial dyes. They come in a variety of scents, including Aloha Rose, Charcoal Lava, Coconut Milk, Eucalyptus Peppermint, Lavender, and Neroli, as well as unscented for those who want the benefits of the salts minus any fragrance.
Jasper Organics Focus CBD Oil
Stressed in the morning? Can't seem to get the day going? Can't focus? Jasper's topical CBD roll-on oil has been crafted from some of the finest organic ingredients on earth and is the perfect product for you to start your day off right!
Bel Essence
Bel Essence is a skincare company making highly effective skincare products from natural and organic ingredients. Bel Essence creates its products based on a simple principle – nutrition for the skin. Our skin is our largest organ, and what we put on our skin can affect our entire body, so if we use products that give our skin the vitamins, minerals and omega 3 and 6 fatty acids it needs, we will have naturally healthy skin that is firm and even-toned, and does not easily show the effects of aging. Plant oils such as Argan, Hemp, Rice Bran, Avocado and others are rich in the vitamins, omega 3s, fatty acids and other nutrients important for healthy skin, hair and yes, a healthy body. These oils have been known for centuries for their health, healing and restoring properties, giving your skin what it needs to regenerate and rejuvenate itself to its best.
Phenic Natural Skincare
Phenic's Oil Cream is a rich oil-based moisturizer that produces nourished and luminous skin. This oil-based cream was developed using proven skin enhancing and anti-aging ingredients from nature. Use regularly for deeply hydrated skin with a luminous even complexion.
JIGGY Puzzles
JIGGY is a new female-founded, direct-to-consumer puzzle company that's reinventing the humble jigsaw puzzle. Featuring art by emerging female artists, sustainable and elevated packaging, and specially formulated puzzle glue, JIGGY puzzles are art – in pieces.
Nurse's Rescue Collection by Walton Wood Farm
The Nurse's Rescue collection of products are ideal for the holidays. Includes; Hand and body lotion, foot and body soak, lip balm, pumice soap, and Bedtime Stories for Tired As* Nurses book.
Food & Drink
GROSCHE Water Bottle
GROSCHE is committed to giving back and helping provide a sustainable environment for all, which is why they have their Safe Water Project. For every GROSCHE product sold, they provide 50 days of safe water to communities in underdeveloped countries. The CHICAGO Travel Infuser Bottle is great for nurses working long shifts or anyone on the go. This is stainless steel, BPA-free infusion bottle keeps hot drinks hot for up to 12 hours and cold drinks cold for up to 24 hours. It comes with a removable strainer for tea or fruit.
Drink Nutrient's Vitamin Coffee
People of all lifestyles drink coffee, especially during the holiday season. What if drinking two cups of coffee per day gave nurses all of the daily vitamins they needed to not only stay alert but also perform at their best? Drink Nutrient's Vitamin Coffee does exactly that. It's packed with 13 essential vitamins in each serving. Whether you like it hot or cold, it's ready in seconds and is perfect for those on-the-go who need a little extra help getting their daily dose of nutrients. As a "functional drink" providing health benefits beyond basic nutrition, Vitamin Coffee provides daily support for your brain, heart, bones, digestion and immune system. And best of all, it can be taken anywhere — even off the grid — during the holiday season and beyond.
Alpine Start Coffee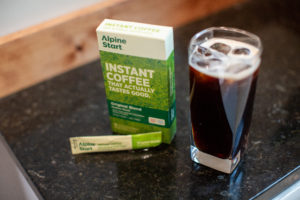 Alpine Start makes a premium instant coffee perfect for adventurous souls, those who love to travel, backpackers, campers, busy parents, teachers – and well, everybody who loves coffee really. On top of that, premium instant coffee is all the rage right now!
Brewing America Nucleated Beer Glasses
Our Nucleated Beer Glasses make a great gift because they are high quality, useful, unique and funny and new this year(2019)! They are designed for beer lovers because of their unique shape and nucleation in the bottom of the glass that keep the bubbles and aroma coming, to enhance the enjoyment of hoppy and flavorful beers, especially IPA's. They are funny because of our Trademarked logo, The Muffin Top. Why not make the obvious shape funny?!
For The Home
LumiCharge Lamp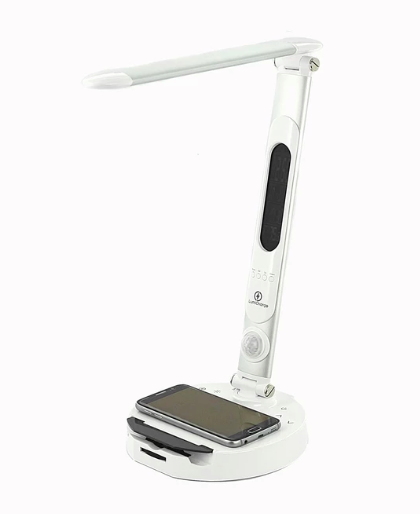 Consolidate your desk and station clutter with the smart LumiCharge 2.0, a combination LED lamp, clock with alarm, calendar and phone charging station. The stylish fixture, available in white, silver or black, features a smart calendar display built into the arm, displaying day, date, time and temperature (and which automatically adjusts for Daylight Savings Time). The light has three settings — soft white, bright white, and soft yellow — each with multiple brightness levels. A motion sensor illuminates dark rooms automatically. Rotating chargers are compatible with iPhones, Samsung, Pixel, micro USB and type C smartphones while the 10-watt Qi dock provides fast wireless charging, and an extra USB charging port is located on the back of the lamp's base. There is even a smart watch attachment.
Trophy Alta

Bike enthusiasts and home décor aficionados will love the fun and functionality from Trophy Alta. These bike racks are meant to be shown off inside your home or in your garage. In fun and colorful designs like a bull and deer, meant to mimic trendy taxidermy wall décor, Trophy Alta offers a stylish solution to stores bicycles, create more space in your home and maintains quick and easy access to your bike for a ride at any time. These bike racks are made from solid steel and 100% recycled eco-friendly wood, are easy to install with the fixing included and can hold up to 50 pounds.
Big WICK Candles
Big Wick Candles are clean burning candles for your dirty mind! Our candles are made from a soy-blend eco-friendly wax, hand crafted in New York, we provide FREE 2 day shipping on ALL orders, and our candle names and labels are sure to make you smile!
365 Days of Happiness Book
In 365 Days of Happiness, bestselling author, holistic practitioner, and mindfulness teacher Jacqueline Pirtle has created daily inspirations that help you mindfully work towards living a more vivid experience of daily happiness. Showing that you can put in work to change your life while having fun, the practices are full of whimsy and delight.
Bug Bite Thing
Completely chemical-free, non-toxic, kid-friendly, and reusable, Bug Bite Thing fits in your pocket, purse, backpack and perfect for your carry-on. The easy-to-use suction tool painlessly and effectively extracts insect saliva/venom from under the skin to eliminate itching, stinging and swelling by removing the irritant – totally unlike topical creams and ointments which only mask it.
Mionetto Prosecco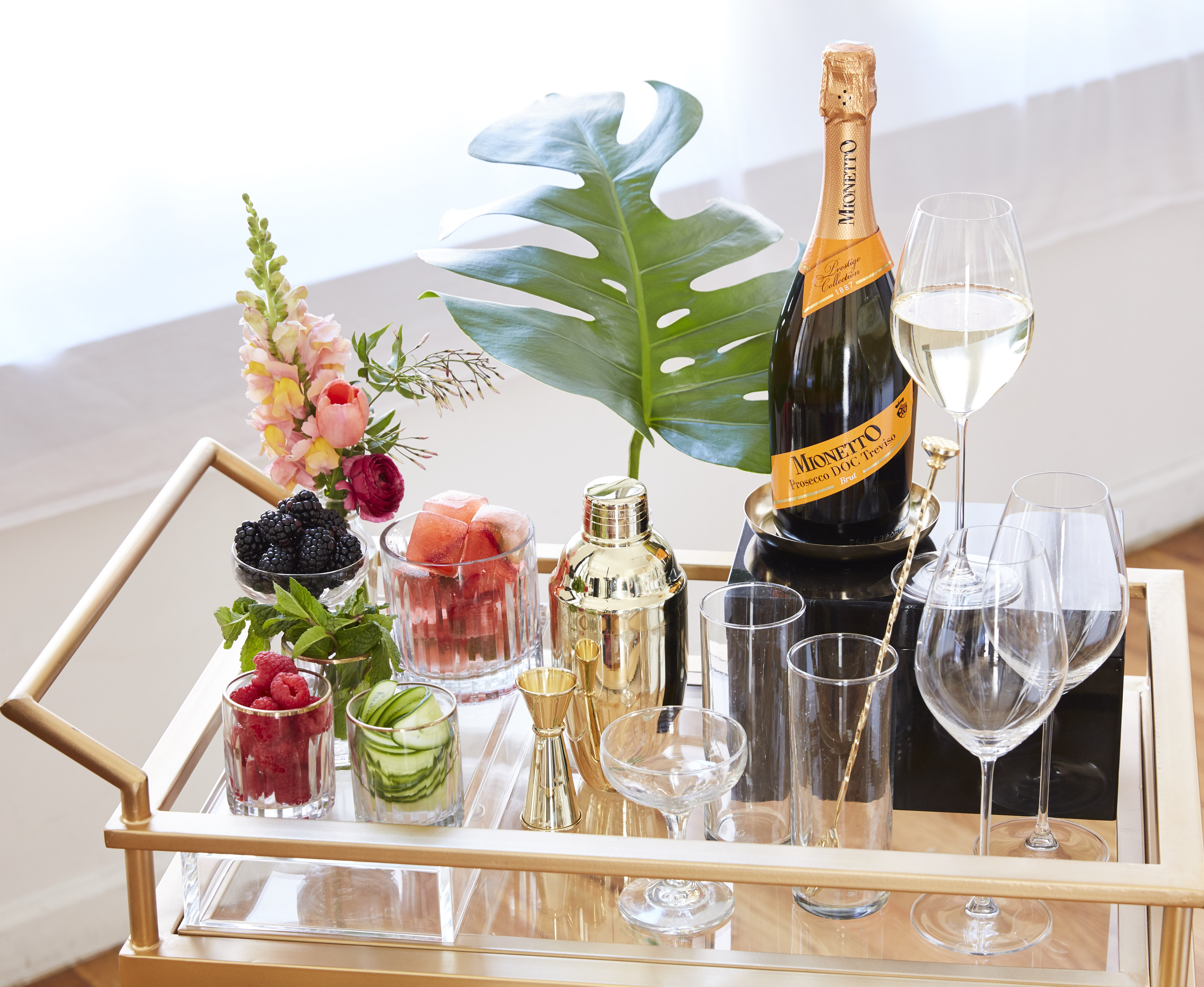 We all deserve to be rewarded during the holiday season. Having to endure your aunt's 'famous fruitcake' and explain to distant relatives why you're still single is enough to drive anyone up the wall. Luckily Mionetto is here to help with a few refreshing sparkling wines from their Prestige and Luxury collections. From the perfect holiday pairings, to luxurious gifts, to stocking stuffers galore, Mionetto has you covered this holiday season – or perhaps just keep the bottle for yourself?