Gifts for You – Treat Yourself!
Alpine Start Instant Coffee, Editor's Pick
Have you been looking for a great tasting and convenient coffee solution or alternative to K-Cups? Look no further. Alpine Start is Instant Coffee That Actually Tastes Good! Try one of our three flavors that dissolve instantly in water (hot or cold!). Use code SCRUBS10 at alpinestartfoods.com to receive 10% off all coffee products!
Agogo Active Socks, Editor's Pick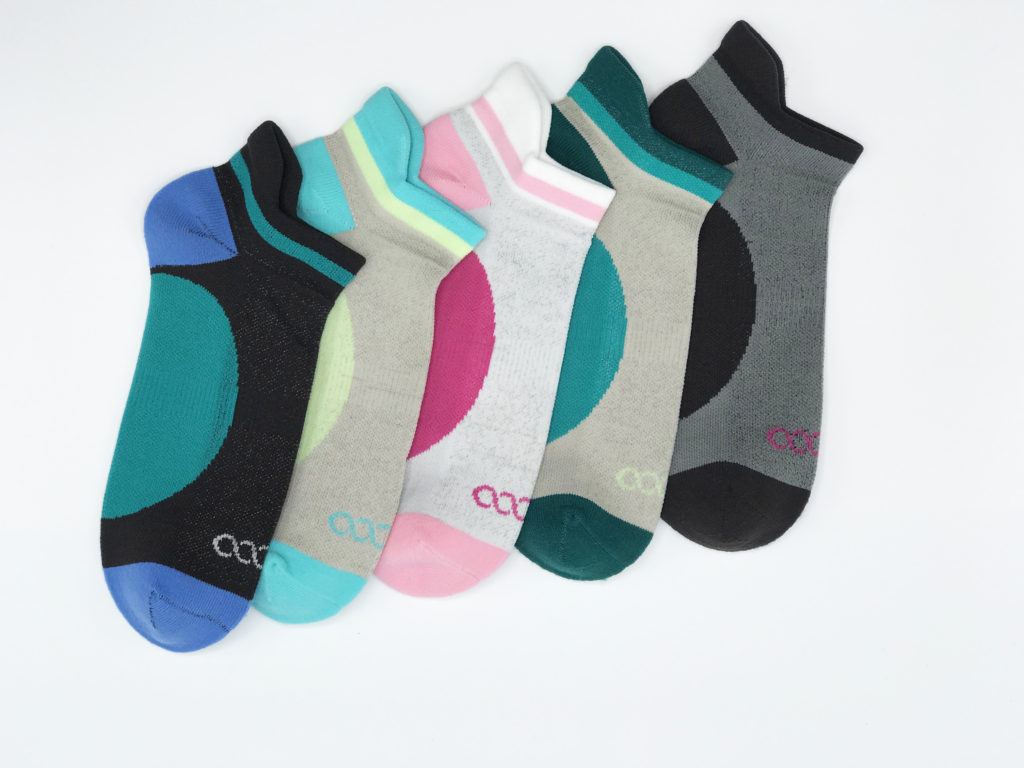 These lightweight, "no-stink" socks from Agogo Active are designed for ultimate comfort. Constructed with a combination of CoolMax® Polyester and a proprietary silver fiber yarn, these high-performance socks wick away moisture and reduce odor from stinky feet. A blister-tab and seamless toe makes these soft, smooth and comfortable to help you go all day.
Boosa External Power Bank, Editor's Pick
The Boosa Macro M1 Power Bank is a 10000mAh portable phone charger that will charge an iPhone 8 over 3.5 times. That's over 50 hours of continuous power for your phone! You could circumnavigate the globe before needing to find a wall outlet! Use coupon code SCRUBSMAG for 10% off everything until 12/5/18.
Blender Bottle, Editor's Pick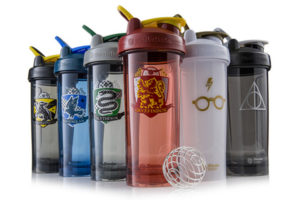 The BlenderBottle® Pro28™ shaker features stain- and odor-resistant Eastman Tritan™ plastic, a rounded base for better mixing, and the all-new SpoutGuard™ to keep the drinking surface clean. The patented mixing system uses the BlenderBall® wirewhisk—found only in BlenderBottle®brand shakers—to mix protein and nutrition shakes with ease. And with six officially-licensed Harry Potter graphic bottles to choose from, you're sure to find the favorite icon or house design for every Wizard, Witch, and Muggle on your list.
Bramble Berry DIY Natural Bath Bomb Kit, Editor's Pick
Give the gift of a relaxing and indulgent bath – they deserve it! Show your loved ones how much you care by making them a luxurious natural bath product. Additionally, each kit makes 15 bath bombs – perfect for holiday gift giving for all your closest loved ones. Also, the kits are "beginner-friendly" so they're very accessible for everyone to create.
Sparq Vitamin Air, Editor's Pick
Sparq is the world's first eco-friendly vitamin inhalation device that trades nicotine for vitamins and botanicals. It's a healthier alternative to smoking and existing vaping products. It's a new nicotine-free, odorless, wellness-focused inhalation device that offers an alternative to the popular Juul brand and others — by inhaling lab-tested vitamins, botanicals and amino acids (instead of inhaling, nicotine, artificial flavors and other potentially harmful vape ingredients).
Meditation Illuminated: Simple Ways to Manage Your Busy Mind, Editor's Pick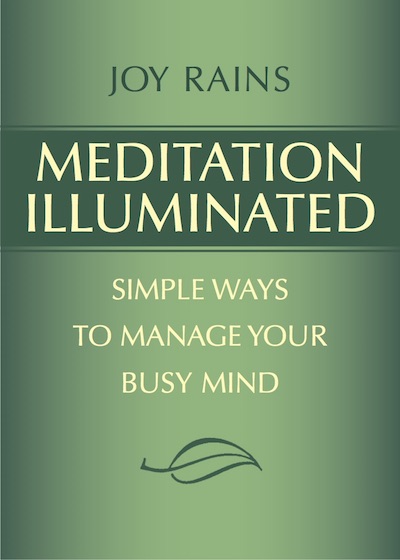 Want to reduce stress? Meditation Illuminated: Simple Ways to Manage Your Busy Mind is the perfect guide for beginning meditators. It even includes 21 different meditations to try!
Bubbles and Butter Artisan Skincare, Editor's Pick
Bubbles and Butter's nutrient-filled wonder balm is exactly what you need to keep your skin moisturized and healthy. This bad boy has Shea Butter and Avocado butter which delivers a combo of antioxidants and healthy fats, which makes it a clutch-sized first aid kit. Use scrubs for 20% off until 6/30/2019.
Cool-jams Pajamas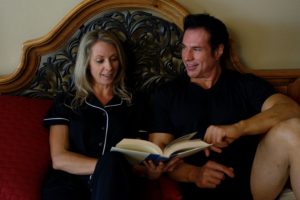 Who wouldn't want the gift of better sleep? Cool-jams moisture wicking smart sleepwear is a great gift option for almost anyone on your list. These awesome pjs wick moisture away from the body to the outside of the fabric and dry 4 X faster than cotton. The body will feel temperature regulated all night. Use the promo code SCRUBS10 which is good for 10% off Cool-jams sleepwear through Dec. 25.
Dead of Winter
Author Annelise Ryan draws from her own experiences as an ER nurse to pen her Mattie Winston Mystery series, which follows a nurse-turned-coroner as she investigates murders in the fictional small town of Sorensen, Wisconsin. In DEAD CALM (2018), Mattie adjusts to life as the newly married wife of a homicide detective, but the honeymoon will have to wait when the newlyweds are called in to investigate a double murder. The next in the series, DEAD OF WINTER, releases February 26th, 2019.
ActivMotion Bar
More core strength, stability and better balance is what the unique and innovative ActivMotion Bar product line offers! Now used in tens of thousands of fitness clubs and studios across the globe, these unique exercise bars are hollow and partially filled with weighted ball bearings that shift and roll dynamically within. This "shifting resistance" causes more stability and core muscles to work as the bar is being lifted, offering better balance, more core strength and a higher calorie burn. Get free in-home workout content with the purchase of any bar, and save an additional 20% by using the code "scrubs" during checkout at ActivMotion Bar.
FITLY Running Packs
Millions of runners face the same issue every time they go out: how to efficiently carry small personal items (cell phone, keys, ID, etc.), while running in complete comfort! FITLY is featherlight, body fitting and feels like you have nothing on! Built with high-end components, it even includes a water-resistant pocket… Get $10 off using code: BH10 on FITLYrun.com.
Alegria Shoes
Both men and women can find the perfect shoes for their style and needs and Alegria Shoes! Alegria Shoe Shop is a staple name in the medical community for the selection of nursing and professional shoes, but they also offer so much more!
Sockwell Socks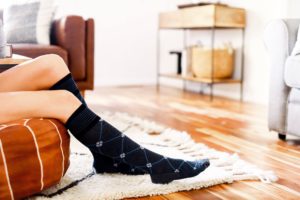 Treat your feet right with a good pair of socks from Sockwell Socks. They carry a wide selection of items perfect for long days at the hospital but also spending time in the great outdoors or just lounging around home. Pick up a pair (or two) of compression socks or check out some of their speciality items for unique needs. Your feet with thank you.
Gifts for Your Tastebuds
Vega Plant-Based Products, Editor's Pick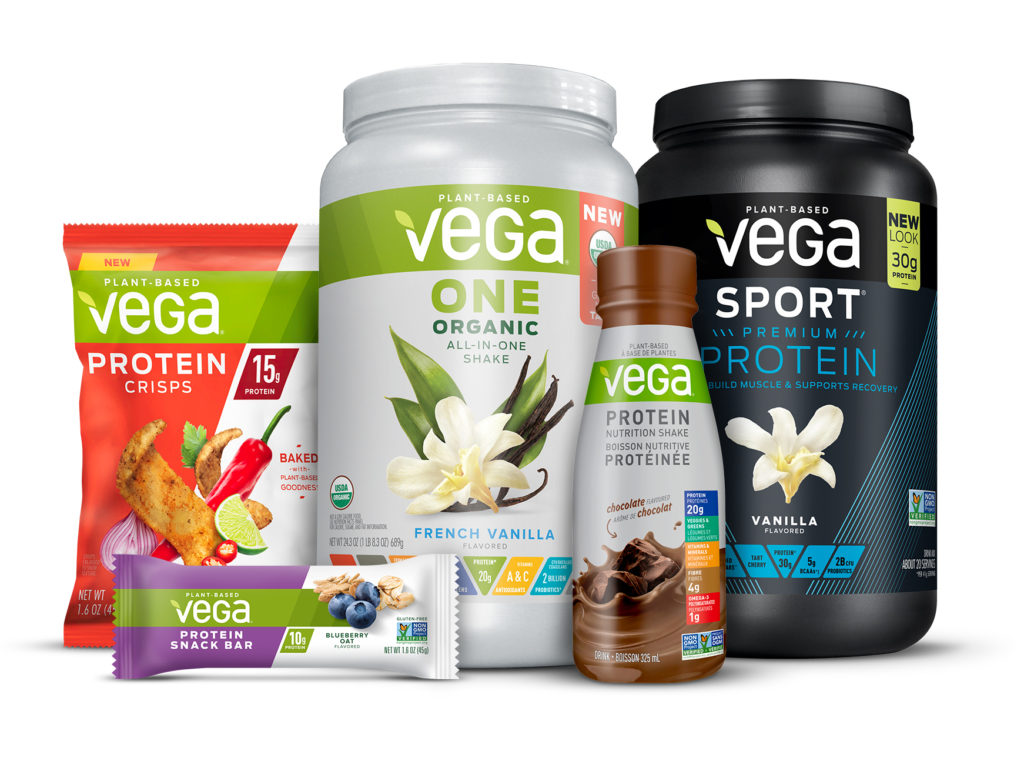 You shouldn't have to compromise on taste when taking nutrition into consideration between patients. This holiday season, arm your beloved medical professional with the delicious nutrition they need to get through their long days! Reach for Vega One® Organic for your morning smoothie or if you're on the run, Vega® Protein Nutrition Shake and a Vega® Protein Snack Bar! Vega's here to help you discover the full potential of plant-based nutrition! Visit us at www.myvega.com or in Instagram @Vega_team.
Fresh n' Lean Meals, Editor's Pick
Fresh n' Lean is a ready to eat, organic, fresh (never frozen), meal delivery service. It's perfect for anyone who wants to eat clean but doesn't have time to cook. It only takes 3 minutes to warm up and caters to an array of diets such as, paleo, vegan, low carb, low fat, gluten free, diary free, and high protein.
McCrea's Candies Caramels, Editor's Pick
McCrea's Candies makes luxe caramel for the gifting market. The Boston-based candy maker uses the finest salts, spirits, and seasonings to produce handcrafted, award-winning caramel in beautiful biodegradable packaging. The company's party box is ideal for hospitals and doctor's offices. Available in two sizes: a small 12-ounce, 40-piece version and a large 24-ounce, 80-piece version, the boxes are filled with four flavors of individually-wrapped caramel, including Black Lava Sea Salt, Classic Vanilla, Deep Chocolate and Tapped Maple. Select the company's new gold-filigreed holiday design or its more traditional packaging. Use SCRUBS10 for 10% off and free shipping on orders over $48!
Blount Bowls, Editor's Pick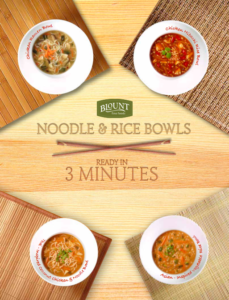 Blount Bowls are the perfect warm winter meal for anyone working long hours with no time cook – fresh and delicious and ready in 3 minutes. The perfect solution for anyone on the go during the hustle and bustle of the holidays. They've done the meal prep for you all compact in the bowl we provide. Available in the fresh deli section of select retailers across the country, each under $6 plus use this coupon to save more.
JAVAMELTS, Editor's Pick
JAVAMELTS are individually wrapped flavored sweeteners for Coffee, Tea, Cappuccino and Espresso. You can even put them in Oatmeal or on top of your favorite dessert! They are made with 5/6g of Real Sugar, Non-Dairy, Only 20 Calories Each, Certified Gluten Free, Vegan, Non-GMO, Trans Fat Free, Shelf stable for over 1 year, come in 4 Delicious Gourmet Flavors: Caramel, French Vanilla, Hazelnut and Mocha! Take 20% off your entire order with coupon code: GET20JAVA and Free Shipping for orders $30 or more!
Spice Madam, Editor's Pick

For $20 a month, you receive a culinary adventure subscription box filled with spices, recipes and a Spotify music playlist from a different destination every month, as well as fun facts and travel tips from the destination country. Each Spice Madam box comes with a menu plan and a shopping list to help with planning. Every box sold support a non-profit that impacts youth education and we also hire refugees to give them opportunities to work. Use SCRUBS10, which is good for $10 off your first box, including gift subscriptions!
High River Sauces, Editor's Pick
High River Sauces flavors range from the habanero and tropical fruit blended "Tears of The Sun" to fire-y, mustard-based "Cheeba Gold". Founder Steve Seabury began making hot sauce commercially in 2011, and has since launched the CA, Chi Town, NYC, and Portland Hot Sauce Expos, along with the NJ Taco Festival and Metal Alliance Tour. He has also published a cookbook titled "Mosh Potatoes", which features 147 recipes that every rock 'n' roll fan will want to devour.
B4 Precovery Drinks, Editor's Pick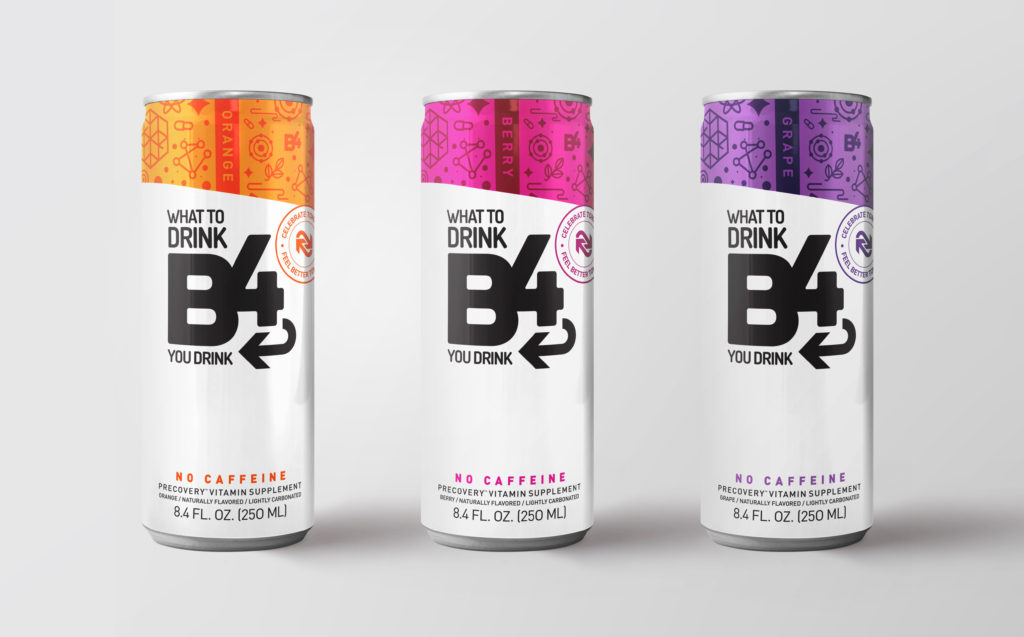 "After discovering B4, I'm able to precover before a night of drinking and celebrating on only a couple hours of sleep," Carly, @NursesWhoDrinkBeer (instagram.com/nurseswhodrinkbeer). That's where B4 comes in. It's a precovery™ vitamin supplement engineered to shield your body against the aftereffects of alcohol. It's like sunscreen for your liver. Take a can within the hour before your first drink to prehydrate and protect your body. If it's a big night out, you'll want to reapply by drinking another can or two throughout. Available in more than 1,600 outlets across 16 states, which includes your local BevMo!
CAMUS XO Borderies Family Reserve
Hand-crafted from grape to bottle by the largest independent cognac producer in the world (family led for five generations), Family Reserve is 100% Single Estate, Single Cru made from grapes grown on the CAMUS estate and comes in an exquisite artisan flacon.
Trail's End Bourbon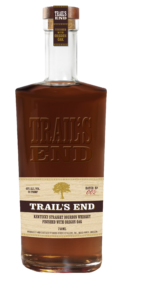 Eight-year-old Kentucky bourbon is brought across the country in a tribute to the early adventurers. Not far from the end of the Oregon Trail, Trail's End is finished with Oregon Oak and blended with water from the glacier-fed Mt. Hood River. Beginning this year, Trail's End is donating a percentage of sales to the National Forest Foundation to replant trees in forests devastated by Forest Fire. Guaranteed 5,000 trees this year and continuing into a second year.
The Perfect Pear for the Perfect Pair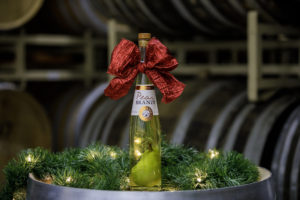 Is there a newlywed couple favorite duo on your list? This unique bottle of Pear Brandy, made in the classic French style of Eau de Vie de Poire Williams, comes with its own fully ripened Bartlett Pear in the bottle. The bottles are slipped onto tree branches just after the blossoms have fallen, where the pears grow until harvest.
Fire & Flavor Cedar Wraps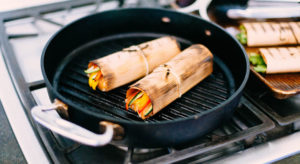 You've never had your chosen protein like this: on the grill or in the oven. With Fire & Flavor Cedar Wraps, you can steam, smoke, and fire to cook succulent seafood, mouth-watering meat, or delectable vegetables. Our wraps couldn't be easier to use, which means they're great for a quick masterpiece no matter your level of expertise. Fire & Flavor Cedar Wraps are HAACP Certified and made from 100% natural BC Western Red Cedar which imparts a subtle, woodsy and aromatic flavor for all protein preferences unlike any other method.
Eat Your Coffee Bars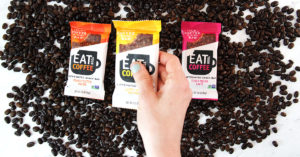 Eat Your Coffee Bars are vegan, gluten-free, non-GMO, and packed with 80mg of caffeine from real, fair trade roasted coffee! Everyone needs their coffee, and our bars make a great stocking stuffer/way to energize the hectic holiday season! Not to mention, give you the boost you need to hit those New Year's resolutions! We're available on Amazon with three delicious flavors sold in 8-packs ($19.99) or 15-packs ($34.99).
Gifts for Her
SKYPRO Shoes, Editor's Pick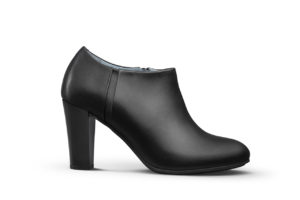 The leader in footwear for frequent flyers, professionals, and the aviation service industry are celebrating their 10th Anniversary by expanding as a lifestyle brand into the U.S. via Amazon, Shoes.com, ShoesCentral, and Zappos. Each style for men and women are handcrafted in Portugal to the highest standards earning them an IATA Certification – the world's first and only certified footwear for aviation professionals. Because of this certification, you can trust that these shoes are the most comfortable, taking them through travels in style. PS – the ingenious part – they are airport-friendly – no security alarms triggered – EVER! SKYPRO will take men and women through their travels easily as well as through their everyday lives.
Isabelle Grace Jewelry, Editor's Pick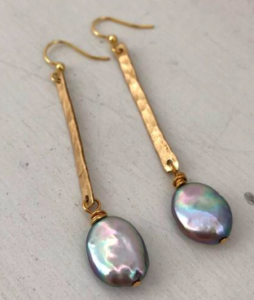 Isabelle Grace Jewelry like these gorgeous Good To Glow Pearl Drop Earrings are our current obsession. So simple in design but truly stunning on. These are your go-to earrings when you want to kick up your style a notch or twenty. Pair them with jeans or a little black dress. Hand cut and hammered bar, paired with peacock grey freshwater coin pearls. French ear wire hook in silver or gold plate, hangs about 2.5 inches. Each pair is handmade so each set will look a little different.
Panty Drop Underwear Delivery Subscription, Editor's Pick
Busy women don't have time to shop for necessities, let alone niceties like cute underwear. Busy men don't have time to shop for the ladies in their lives. Panty Drop to the rescue!
Genuine Leather Journal, Editor's Pick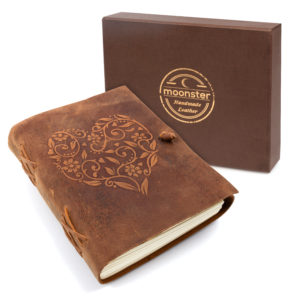 This vintage handcrafted journal is made from 100% soft, hard wearing water buffalo leather. Oozing rustic charm, as well as that gorgeous leather smell, the antique looking style gives it an old-world feel to help inspire your writing.
Pressa Bottle, Editor's Pick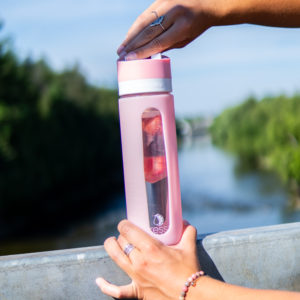 Pressa Bottle started as a college project, completed a successful Kickstarter campaign and now sells to retailers like Saks Fifth Avenue and Bloomingdales. It was created to help make healthier drink choices without sacrificing taste. That being said it works great for infusing your favorite alcohol too! Sangria, mixed drinks and naturally infused alcohol is healthy…ish.
KOELLECO Purse Organizers, Editor's Pick
Just the thing you were looking for to make your life easier. KOELLECO's purse organizers help you arrange your bag, the way you want. To learn more, check out: koelleco.com. Enter promo code at checkout: SCRUBSGIFT for 20% off your order from now until Christmas!
FACT Goods Apparel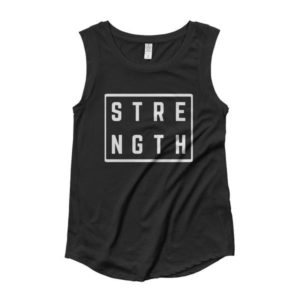 This Strength muscle tank top by FACT goods is perfect for your active friend or a loved one who enjoys working out. Designed to fit a little loose, it's super comfortable and perfect to wear to yoga, the gym or for a walk around the park. The best part? A quarter of proceeds are donated to charities that are determined to Find a Cure Today (FACT) for cancer & other illnesses.
Albolene, Editor's Pick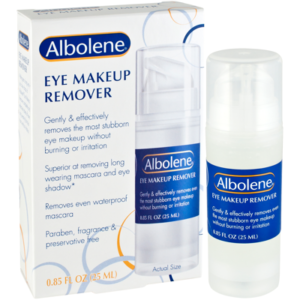 Read any celebrity's nighttime routine, and they'll say taking off their makeup is a top priority–and recent news proves the consequences of not properly removing makeup at the end of the night. Available as a moisturizing cleanser and an eye makeup remover, Albolene is a longtime cult favorite–beauty gurus from celebrities to makeup artists and even drag queens swear by it.
Meraki Flats
Forget basic flats and take cute and comfortable looks to the next level with standout styles from Meraki Design House. 100% Leather and 100% Handmade in collaboration with Artisan communities in South Asia. Use code "Scrubs" for free shipping on any orders shipping to the US.
Hope Fragrances Eau de Parfum Vaporisateur Spray
The uplifting fragrance. A magnificent fusion of the most aromatic white flowers – including lily of the valley, jasmine, gardenia and tuberose – the most pure and delicate essences that lift our senses. A garden green note adds a lively layer of crisp freshness. 100% of the net profit goes to the Hope for Depression Research Foundation, which funds the most advanced research on depression in the US. Buy here.
KM by Dr. Kenneth Mark Antioxidant Boost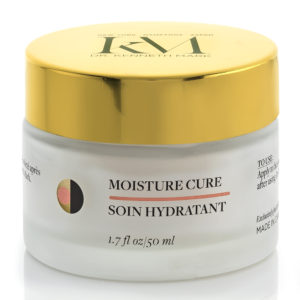 This powerful formula contains encapsulated astaxanthin (Dr. Kenneth Mark's proprietary ingredient), stem cells, peptides, precious mineral extracts, and vitamins to efficiently protect your skin from free radicals and significantly decrease the appearance of wrinkles. A powerful combination of ingredients that BOOSTS 6 skin-rebuilding essentials, to preserve and revitalize your skin.
Liv & B Jewelry
The woman who rocks this bar necklace is a strong independent woman. Feel the strength that this gold fill bar lends to you. It has a slight hammered texture to give it a little character and gently remind us to go with the ripples of the sea. Let your heart guide you in the direction you need to be, even though we may swim through rocky waters. Feel its strength.
Coupon code is THEREAL for $10 off any item. Expires 12/31/18
The Gold Q Hemp-Infused Face Cream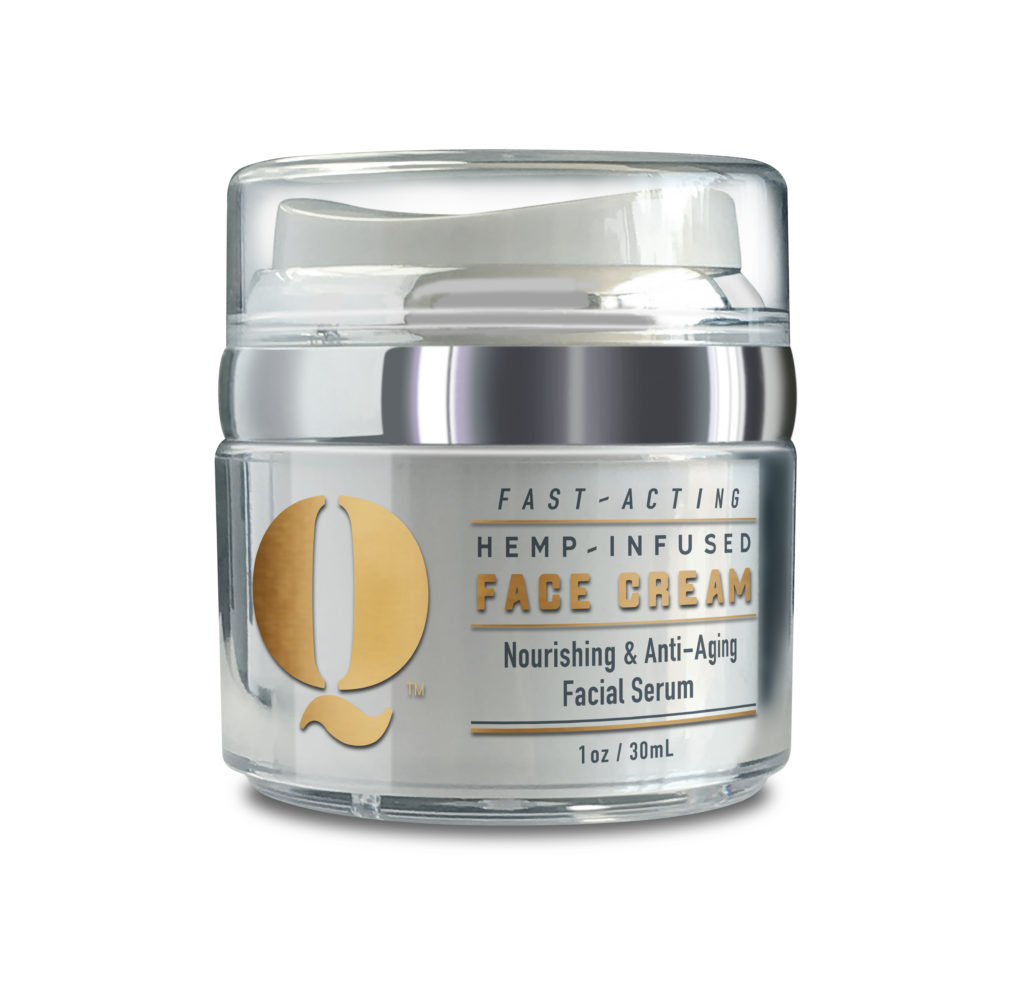 Hydrating, lifting, and firming serum designed to relieve redness and puffiness in the morning.
Lollia Bath Products
Lollia bath products are designed to nourish the skin for a luxurious and gentle moisture-rich pick-me-up. Coterie Boutique has a selection of Lollia Shea Butter Soaps ($15), Bubble Bath ($47.50) and Shower Gels ($27.50), and can be purchased in-store or online.
Gifts for Him
The Spice Lab Seasoning Collections, Editor's Pick
The Spice Lab has boxed Seasoning Collections – perfect as holiday gifts. Taste of America for regional flavors, BBQ for the grilling set, Mediterranean for European flair and Turmeric Collection for the health focused.
RAWHYD Leather Co. Wallets, Editor's Pick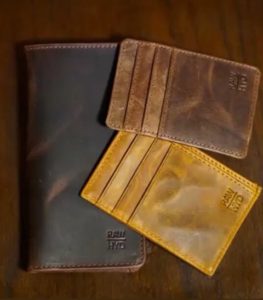 RAWHYD Leather Co. offers leather wallets, toiletry kits, and koozies with more products coming soon. The products are top quality, fashionable and great gifts for husbands, boyfriends, dads, sons, etc. They are made of top grain leather and will last a long time to come. They also give back 10% of profits every month to a partner orphanage in India that goes to pay for the school fees for the kids. Buy on their site or Amazon.
Wild World, Editor's Pick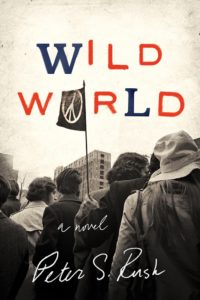 Wild World is an award-winning mystery novel about crime, corruption, music, steamy romance, and politics. Set in the Vietnam War protest era of the early 1970s, Steve Logan, the main protagonist, knew that protesting wasn't enough. He knew he had to be involved to change the system. As he was drawn deeper into the system, he risked losing his life and the woman he loved. And, he discovered that making a difference was making him different!
Pura d'or Beard Oil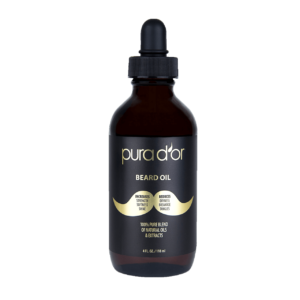 For your bearded hubby, boyfriend, – pop a Pura d'or Beard Oil into his holiday stocking. We love the "dapper" look to the packaging.
New York Prime Beef Wagyu USA Two Steak Box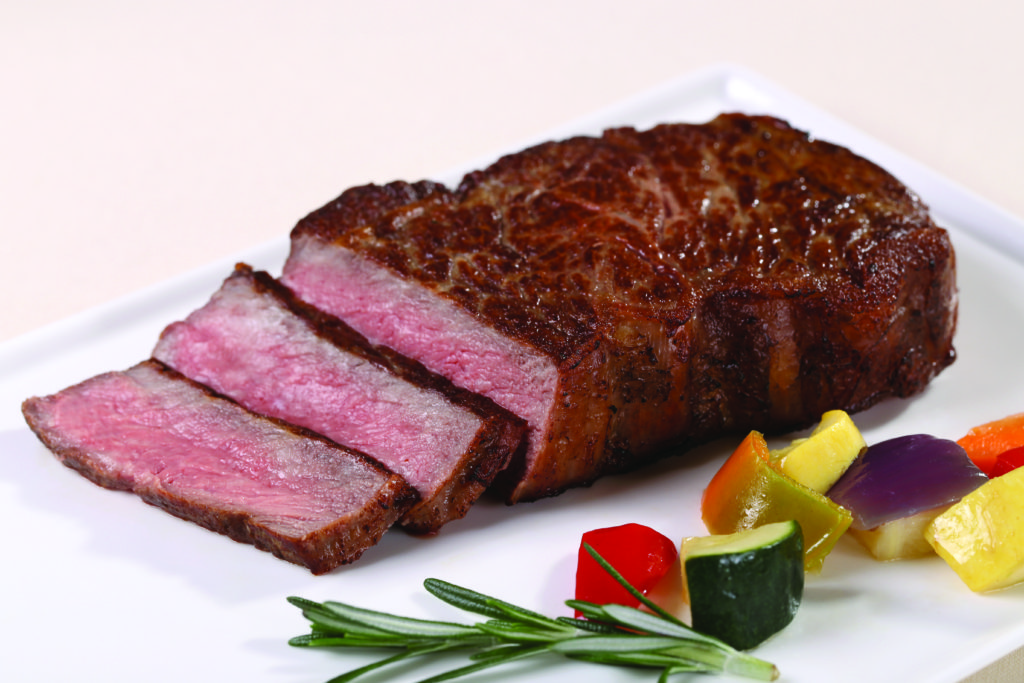 New York Prime Beef's Wagyu USA Strip steaks are an otherworldly eating experience. Raised in the USA, Wagyu cattle trace their ancestry to the far east. Here, they are carefully bred to create meat with intense marbling that results in a decadently rich flavor and butter like texture. Pan searing and roasting brings out the best in these sumptuous strips. Approx. 16 oz. each and 1 1/4″- 1 3/4″ thick.
WIlds Wood Wooden Watches
The benefits of wearing a wooden watch every day include perceptible comfort due to its considerable lightness. Since wood is not subject to thermal variations in the same way that metal is, this watch is extremely durable and long-lasting. As for the eco-friendly component, special attention has been paid to this aspect – the raw material comes from a sustainable forest, thus reducing the carbon footprint. Women's watches are also available.
Gifts for the Whole Family
Airfree Air Purifier, Editor's Pick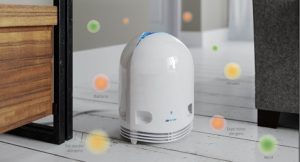 Airfree is the natural solution to asthma, respiratory allergies, and mold. Eliminates dust mites, bacteria, fungi, virus, pollen, allergens of domestic animals and other microorganisms from the air. This patented Thermodynamic TSS Technology destroys mold, dust mites, bacteria, viruses, pollens, pet dander, tobacco, and other organic allergens. Airfree also reduces indoor harmful ozone levels. It is perfect for mold-contaminated areas as well as asthma and allergy sufferers.
bblüv's Essentials for Babies & New Moms, Editor's Pick
The bblüv Foot Finders stimulate and can help develop fine motor and sensory skills. The Gluv is a convenient and sanitary teething mitt that relieves the teething tot's gums.
Made of non-toxic, easy-to-clean, waterproof, and super comfortable material, this playmat is perfect for on-the-go entertainment with baby. Bright and colored, the reversible Mülti is a safe and durable mat to promote learning and motricity from the very first months and for many years to come.
Little Leonardo Children's Books, Editor's Pick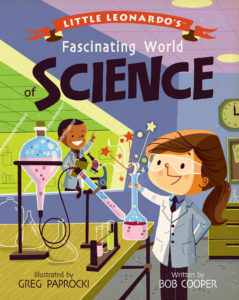 This new series of books featuring illustrations by popular artist Greg Paprocki is the perfect way to encourage your brilliant child's interest in all facets of the educational STEAM curriculum: Science, Technology, Engineering, the Arts, and Mathematics. Children will be enticed by the fun and surprising details revealed in Paprocki's cool and colorful artwork on every page while learning about the world around them. Ages 4-8.
Murbles, Editor's PIck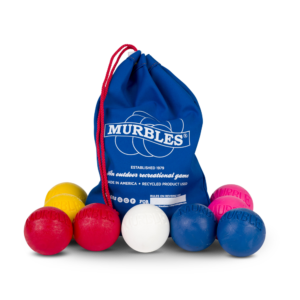 Murbles is the modern American made version of lawn bowling and is a one-of-a-kind unique outdoor family activity that is fun for the whole family. Playing Murbles is the perfect way to engage with your children and get them physically active outside while sharing quality family time in the process. There is no set-up or court required, just dump and play almost anywhere! Family and friends will find playing Murbles to be very exciting, fun and competitive. Custom color sets start at $49.95.
QAN Journey Bracelets & Necklaces, Editor's Pick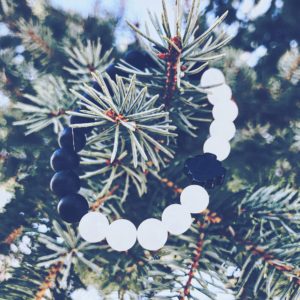 QAN simply exists to embody YOUR JOURNEY and remind you that, no matter how difficult life can be, anything is possible. But this mission goes well beyond personal inspiration. QAN is donating 12% of proceeds (15% throughout the holidays) to charitable partners as a part of their #BEtheChange movement, which is organized to fight inequality, defend human rights, support our youth, and ultimately protect dreams!
Baby Jack Sensory Blanket& Toy, Editor's Pick
An educational "go everywhere" sensory blanket and toy that can grow with a child. This NEW product is designed by two kids (Jack and Bailey), making it a LOOK & FIND design as they take shapes to build pictures. An added safety feature is the SEWN SHUT ribbons to protect those tiny fingers as Baby Jack once got his finger stuck in a ribbon loop. The ribbons and plush fabrics still provide many textures for kids to get sensory play and comfort. Learn more about our KINDNESS PROJECT bringing loveys into hospitals too! Get 30% off any item online with code HOLIDAY30.
Anti Monkey Butt, Editor's Pick
Whether you're a marathon runner or a yogi, almost everyone experiences chafing. Anti Monkey Butt is an anti-friction powder that contains calamine, absorbing sweat and fighting friction. There's even a special talc-free formula for women! By using Anti Monkey Butt before starting physical activity, chafing can be completely avoided so you can both look and feel great all day long. (And, the name itself makes for a silly conversation-starter.)
Florajen Probiotics, Editor's Pick

2018 is the year of the probiotic, and for good (health) reason. Give the gift of good health with probiotics that are simple to add to your daily routine. Unlike other brands, Florajen is refrigerated for extra freshness and potency, and helps restore good flora and maintain the natural microbial balance in your body. A great counterpart to antibiotics during flu season, Florajen is available in four varieties to meet the needs of every member of the family.
Certain Dri, Editor's Pick
While you might reserve this gift for someone you are very close to, if a loved one deals with hyperhidrosis or is naturally sweaty, they can definitely appreciate it. The #1-doctor recommended over the counter brand for excessive sweating, Certain Dri offers three distinct products that offer varying levels of protection and provides all-day protection while remaining gentle on the skin.
Feltman Brothers Apparel, Editor's Pick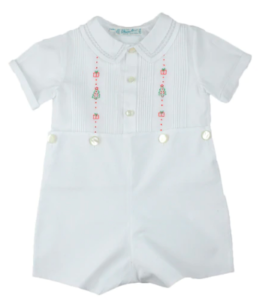 For these special moments in your little one's life, the holiday season is that time! This holiday two piece bobby suit has just that little bit of traditional red and green embroidered presents and trees to capture the true essence of the holiday season. Pleated button down and with a lace embroidered pointed collar top. Classy look, vintage feel and fun memories all wrapped in one.
Crafting Kids & Books, Editor's Pick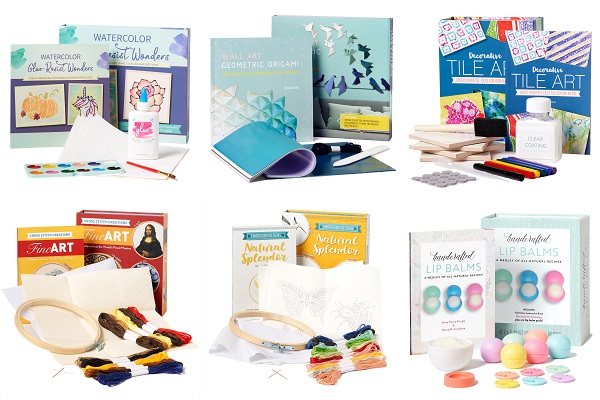 Getting started with a new craft can be daunting – luckily, becker&mayer! makes it easy to begin with new kits for five different crafts that contain everything you need to get started! From origami to painting to needle-crafts, each of these all-in-one kits supply you with a step-by-step instruction booklet and the supplies needed to create at least two projects. These provide a great and inexpensive way to try out a craft before going all-in at the hobby store – and they make great gifts!
The Field Half Acre Kids Toy, Editor's Pick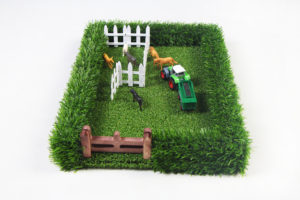 Created in Ireland, The Field toy helps inspire real world, screen-free, and imaginative play, is free of batteries, and features lush green grass, hedging, traditional wooden farm gates, farm animals, a tractor, and more! Creative play is proven to have intellectual, emotional and social benefits, and The Field toy is the perfect way to help boys and girls ages 3+ get away from the screens and use their own ingenuity to develop a farm world right in front of their eyes.
Lil' Sass Emotional Wellness Books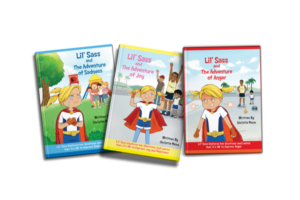 Lil' Sass helps children explore, understand and learn to express their emotions in a healthy way. This emotional wellness children's book series and accessories (plus FREE resources online) are on a mission for kids and adults to have a healthier, more responsible and resilient relationship with their emotions. Children enjoy wearing the Lil' Sass red cape and becoming Emotion Superheroes, and parents love the discussion guide included in the back of each book.
Sweet Whispers Meringues with Raspberry Filling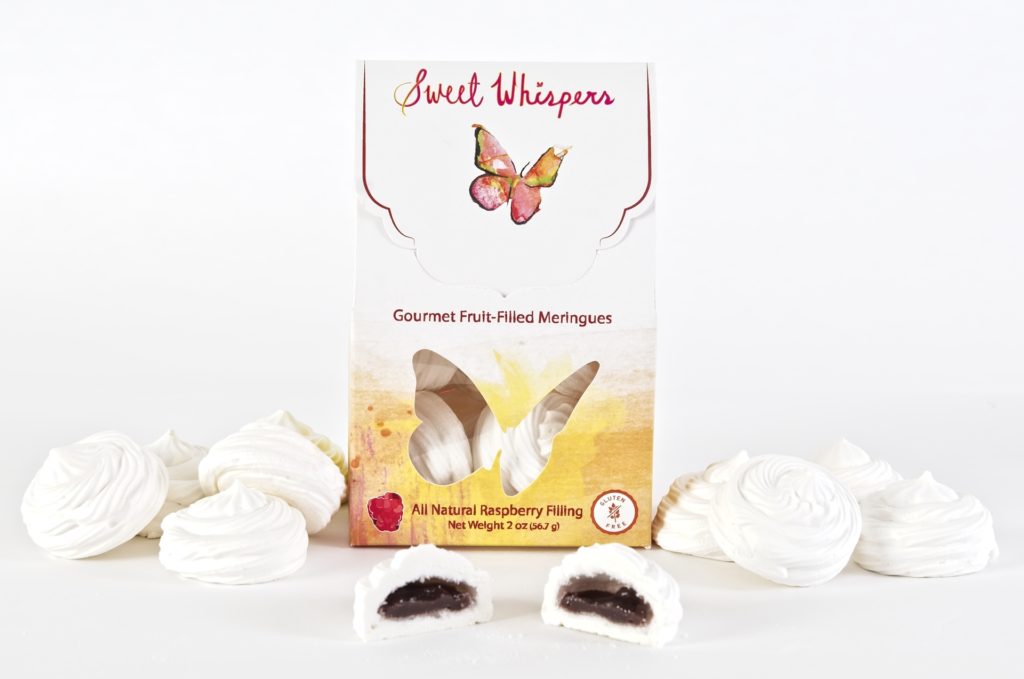 Sweet Whispers Meringues are individually made by hand using all natural ingredients. Fillings are prepared from scratch using 100% real fruit. Sweet Whispers Meringues are gluten free and have no preservatives, additives, artificial colors or flavors.
My Calm Blanket
My Calm Blanket provides comfort, putting you in a calm state and minimizing the need to move or fidget during sleep. It puts you in a grounded state, melting your anxiety away. My Calm Blanket has been proven to aid in Anxiety, Stress, Autism, Sensory Processing Disorder (SPD), Insomnia, and ADD/ADHD. Free shipping on all orders right now!
Happy Rosy Day Gratitude Journals
Celebrate life's wonderful little moments and blessings with The Happy Rosy Day Book, Happiness Blossoms—a keepsake gratitude journal. Adorned with 120 pages of creative prompts, you can dry flowers, write a gratitude list, plan adventures, and save a little happiness in the pages of your gratitude journal. It has fun prompts and specific pages for keepsakes such as "theater tickets from your favorite movie" and "dried wildflowers from a picnic or outing."
Tree Hut Wooden Watches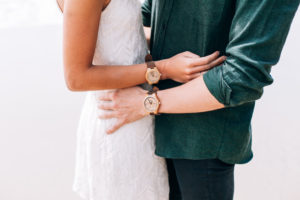 Introducing Tree Hut, a bespoke, organic watch experience evocative of nature and wanderlust, inspired by the exquisite nature of Bali. These watches are handcrafted in San Francisco out of real wood and other natural materials. This upcoming holiday season connect with your loved ones through customized engraved wooden watches. The entire month of November is 20% off and Black Friday and Cyber Monday are 30% off the site. No coupon code needed.
Gifts for the Home
VIDBOX, Editor's Pick
Save the precious memories from your own childhood, elder relatives, and more with your children as they grow, with VIDBOX's Video Conversion Products. Our Video Conversion and Audio Conversion products enable you to transfer your old VHS, VHS-C, Beta and other analog format Video, as well as cassette and Phonograph records, to DVD and digital formats – thus saving space, organizing your collections and most importantly – Saving Your Precious Memories, and enabling you to share them!
Digital Tire Inflator, Editor's Pick
Men love their cars, so this Digital Tire Inflator makes a great gift. Every car owner should have one kept in their vehicle for their safety and to make it so easy to maintain tire pressures. Especially if they do long distance traveling. No more going to the garage to pump your tires.
Beautyfrizz Donut Soaps, Editor's Pick
Donut-shaped fragrant soaps made of natural extracts, rich oils and Shea butter! These make for a delightful gift for every Season. Pamper a dear one with the richness of these delightful soaps!
The Tastemaker Complete Cocktail Shaker Infuser Set, Editor's Pick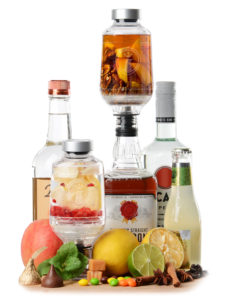 The easy-to-use Tastemaker Complete Cocktail Shaker Infuser Set includes everything you need to make your own homemade infused spirits: a 9 fl oz infuser with a built-in stainless steel mesh filter, perfectly shaped rounded Ice ball molds, and 10 Exclusive Drink Recipes. Tastemaker allows you to create your very own spellbinding concoctions while managing the purity and honesty of the infusion ingredients – no strange flavorings or additives needed! It retails for $19.95 at Amazon.
Kudos Coaster, Editor's Pick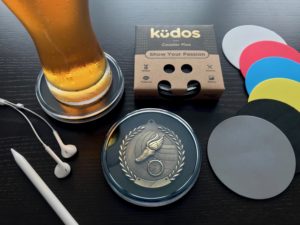 The new Kudos Coaster Plus is a medal display case that doubles as a coaster. Originally designed for showing off race medals, it also works great with family photos or other keepsakes. The coaster comes with a removable top and six different-colored foam inserts providing a variety of backgrounds to complement the object inside.
Card Caddy, Editor's Pick
Card Caddy is the ONLY playing card case that turns into a discard tray so you can keep your cards safe, then play anywhere, anytime! We're all looking for ways to spend quality time with friends and family and a game of cards is a great way to do it. But those paper boxes the cards come in fall apart quickly and then your cards are easily lost or damaged. Then when it's time to play a game, those draw and discard piles get knocked over and it's tough to play if you don't have a level surface. The Card Caddy solves both of these problems. Buy on Amazon or their website.
Little Sloth Saves the Day Custom Buntings
These unique, handmade buntings that instantly bring delight to a space or occasion. Choose from a pre-set or personalized message, each bunting is customizable so they are great for well-wishes and encouraging phrases. Their tiny footprint makes them a natural fit for the home or to decorate a workstation. They are a small yet very thoughtful gift.
Bag Balm First Aid Formula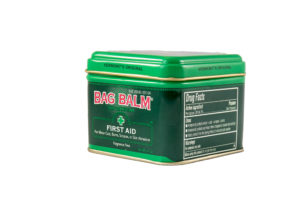 Earlier this year, Bag Balm released a brand new, FDA-approved First Aid formula. Available in Bag Balm's classic 4-ounce metal tin, this is a great gift for health care professionals! Bag Balm First Aid protects and helps heal cuts, scrapes, burns, and abrasions.
Lorena Canals Wall Hanging in Earth Canyon Rose
This elegant, handmade wall hanging features a base of canvas with different textures and large cotton fringes at the bottom. It also has a hidden plastic bar and 100% polyester stuffing. Made with 100% natural cotton and non-toxic dyes, the wall hanging measures 1′ 8" x 2′ 10".
Personalized Party Gift Set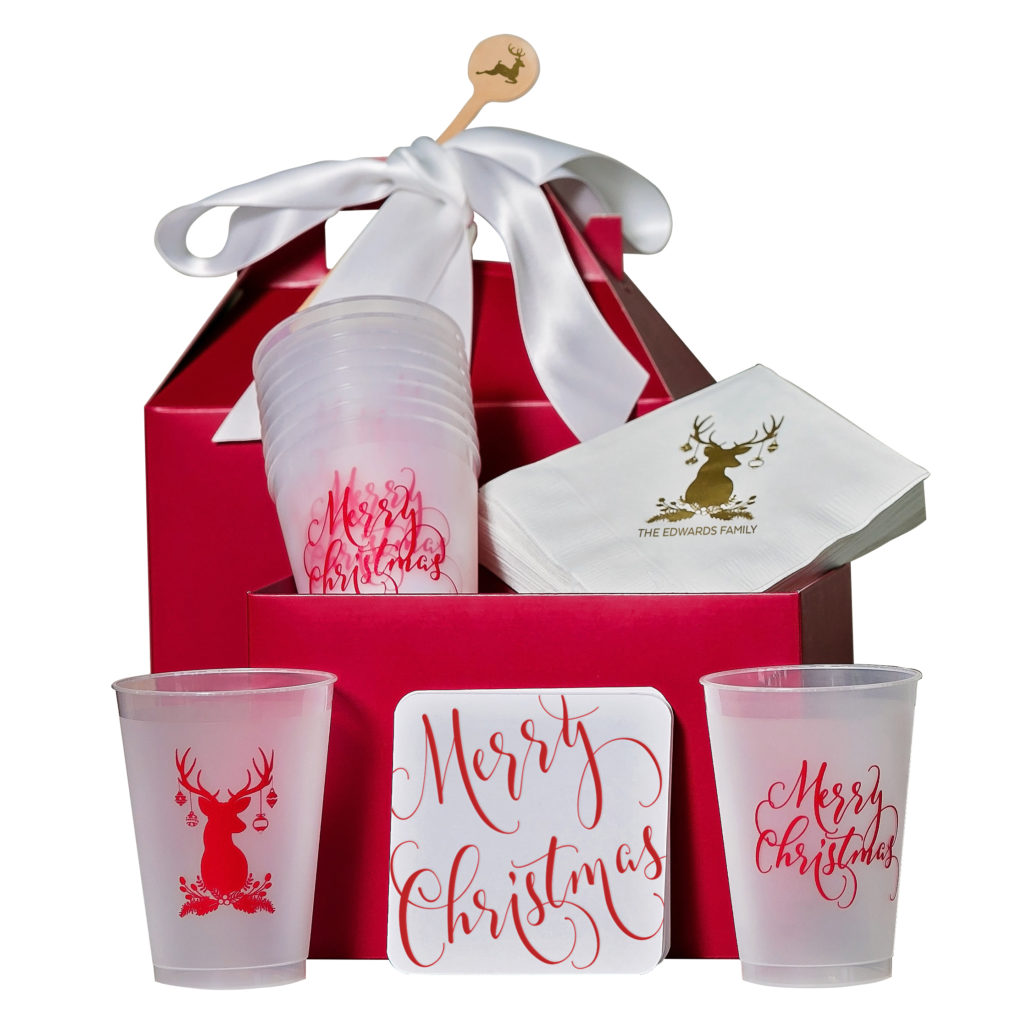 Wishing your favorite part host a Merry Christmas is effortless with this one-of-a-kind stylish gift sets. As shown each set includes 10 festive, shatterproof frosted glasses, 25 generic/50 custom printed napkins and 15 heavy coasters, dazzlingly wrapped in a coordinating gable box and bow. Price begins at $30 and increases with customization and additional quantities.
Custom Hardwood Cheese & Cutting Boards
A custom-engraved, high quality, cheese board and cutting board will add style and luxury to any gathering. Impress everyone on your list with a one-of-a kind board displaying a cherished family recipe, which can be created using your mother/grandmother's OWN handwriting or recreated in vintage font. Select from a variety of sizes and shapes, then customize with an heirloom recipe or choose from a variety of monogram styles and icons. Available in bamboo or hardwood, pricing begins at $26.95 and increases based on customization, wood options and size.
FRESHPAPER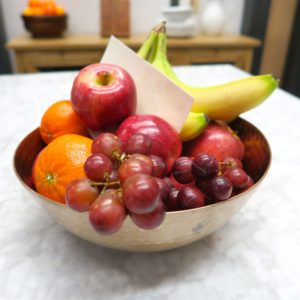 Keep your fruits and veggies fresher, longer, with FRESHPAPER's all-natural, organic food saver sheets that can be inserted into any fruit bowl or fridge crisper drawer – anywhere fresh produce is stored. FRESHPAPER makes healthy eating simple, and it actually started as a middle school science project that has since become a grassroots phenomenon. Check out the amazing backstory on their site and let FRESHPAPER treat you to an exclusive deal. Just use SCRUBSMAG25 at check out for 25% off your entire order!