Scrubs Magazine Newsletter Sweeps – Win Dickies Scrubs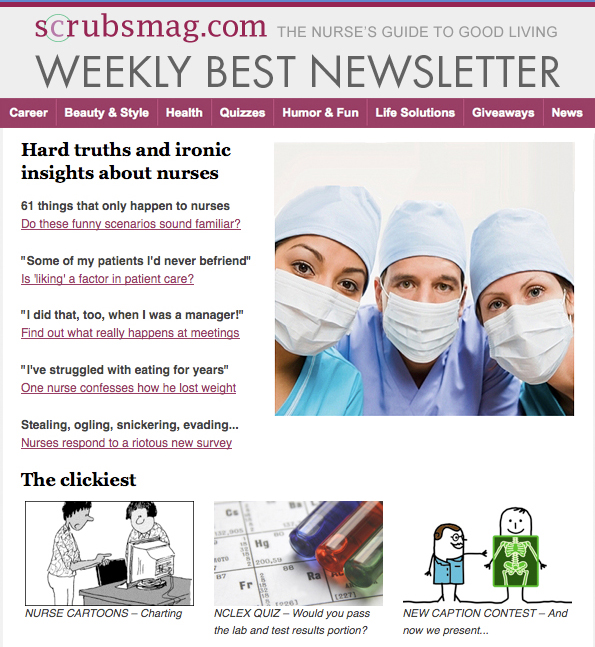 Hi Facebook Fans! Sign up by May 1, 2011 and you are automatically entered to win a set of Dickies Scrubs! (we're giving away 10 sets).
What will you get in your inbox?
> Our most popular articles and news
> Fascinating (and shocking) stories from "tell it like it is" nurses
> Scrubs fashion tips and deals
> Hilarious lists, cartoons, caption contests, and "nursing IQ" quizzes
…and much much more! See a sample and all of our previous newsletters here.
Plus: Only subscribers can enter our weekly drawing for any Baby Phat, Cherokee, Skechers or Dickies scrubs set plus Anywears footwear!