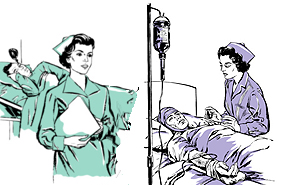 What if American nurses had to wear a national uniform? It wasn't too long ago that nurses in the United Kingdom had to do just that.
Take a trip down memory lane with UK nurse Penny Hammond as she remembers the look, and the life, of getting "dressed" for work.
In Britain, the national uniform (or simply "national") was designed with the advent of national health care in 1948, and the Newcastle dress.
It would appear that the Newcastle dress, worn by nurses at Freeman Hospital, Newcastle, UK, was chosen for its style over its function. It was certainly awkward to get into and sometimes uncomfortable to move around in. However, seeing photos of girls in this dress does give me a certain sense of nostalgia for my time as a student and registered nurse.
Evolution of the nursing dress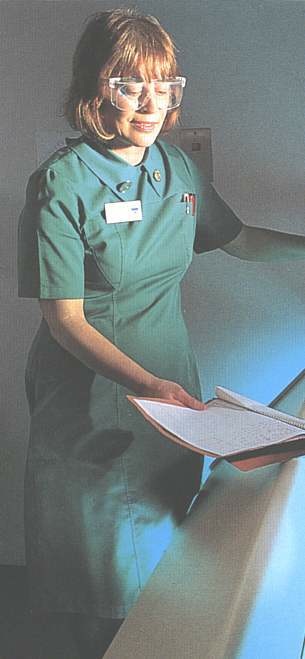 It's clear that during the '60s, '70s and '80s, the evolution of the design of the American nursing dress took a somewhat different direction from that in the UK. The Newcastle dress was my husband's favourite of my uniforms, and it was worn at one time by a large number of women.
The look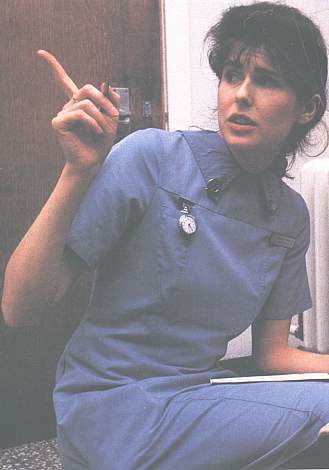 The Newcastle dress was short-sleeved and had a rear zip. This added a rather clean line to the front of the dress, which was made from a single yoke across the front above the bust, and three front panels made up the rest of the bodice and "skirt" of the dress. The "Peter Pan" collar was split in the front to give a small round section at the neck (as the Newcastle qualification badge at that time was a medal on a ribbon, this was often worn from this area) and also split at the back (to allow for the zip), but this often had an annoying habit of standing away from the dress.