Scrubs magazine has been saving nurses from being fashion "don'ts" since 2009. Okay, we're just kidding on that one. We've been around since 2009, but nurses generally avoid being fashion victims by dint of the fact that you get to wear a simple, sometimes stylish uniform every day.
But even the simplest outfit…a scrubs top and scrubs pants…can be a challenge. How do you wear the same thing EVERY DAY without going nuts? How do you deal with a hospital's uniform policies while still expressing your individuality? And where are the scrubs for the rest of us? You know, those of us who aren't a size two?
Here are some of our favorite articles and tools to answer your scrubs questions. To see all of our scrubs style articles, click here.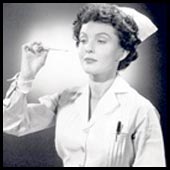 Nursing Uniforms Going Back to White?
Hospitals are increasingly requiring nurses to go back to all-white uniforms. While some nurses celebrate this decision (a return to professionalism!), others are horrified (leopard print underwear!). Read the story and tell us your opinion.


The Top Five Scrubs Fashion Blunders
From cleavage (front and back) to unsightly stains, we've got the bases covered (with pics!).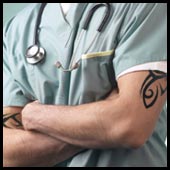 Why Dress Codes for Nurses are Making a Comeback
Not only are hospitals requiring nurses to wear certain colors, but they are regulating piercings and tattoos. Do you agree?


Nursing Caps Gallery
Take a trip down memory lane and flip through this gallery of nursing caps through the years.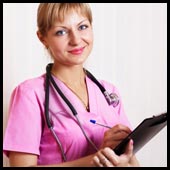 Top Six Ridiculous Nursing Uniform Policies
Here are the gripes from nurses and nursing students about the goofier side of following dress codes. Got some of your own to add?



See all of our scrubs style articles here!