Are you ready to start off the new year with some new (work) threads? Here are some of our favorite new designs for 2013 from wild and pretty prints to tried and true solids.

Tiny Bubbles
This comfy and stylish "Bubble Baroque" print combines the breathability of cotton with the stretch of spandex. Wear this sophisticated top with a coordinating pewter pull-on pant in stretch twill for flexibility "below deck" as well. You know you're having seconds when the cheese tray comes back around—and nonalcoholic champagne does have calories (even though it tastes like it shouldn't!). The pocket details on the pants include diagonal pin tucks that coordinate with the V-neck on the scrubs top. The pant legs end in a slit that provides you with a perfect opportunity to wear your craziest party socks.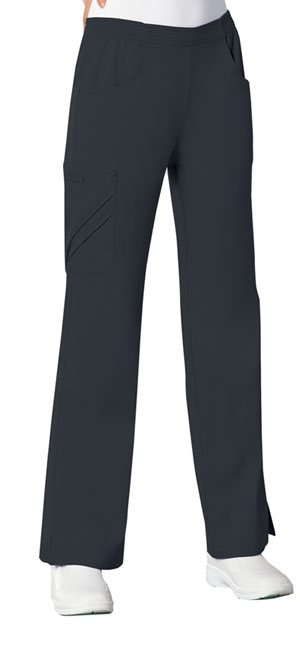 Keep Calm and Soldier On
This flashy design is named "On the Bright Side" for good reason. The patches of neon color kind of defeat the purpose of wearing a camo print—unless you're at a paintball tournament. But we think it has a distinct military swagger with the asymmetrical neckline bringing to mind a partly undone cavalry bib shirt. You can sneak in a little extra style with black pants that play peekaboo with a fold-down waistband in a whimsical dotted heart print. The flared leg completes this casual and surprisingly flirty look. Just keep your chin up and your shoulders back to carry it off in style.