Layer Down and Get Wild
Have we mentioned before what a hot trend brown and turquoise will be in 2013? It may seem like an adventurous combination, but this "Wild Calling" top and pants set proves that it's a fashion "do." But before you don this zebra-inspired duo, we think you should dip yourself in chocolate. That's right, slip into a cozy, long-sleeve brown "underscrub" T. This one has a touch of Spandex in it…perfect for the myriad of movements you make every day. You want to keep trekking in the coming year—even when it seems like a jungle out there!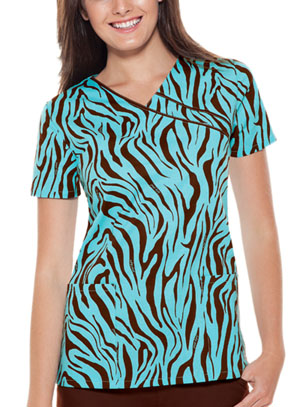 Snow White and Rose Red
Your perfect 2013 "fairy-tale" scrubs outfit doesn't have to feature any prints (pun intended). In fact, solids should be a staple of your work wardrobe in the coming year. You can get bold by mixing and matching hues, textures and styles. Try a pure white, pure cotton top with button detail and a square neck for a prim and proper start. Add skinny black scrubs pants to hug your curves all the way to the ankle, and finish with a surprising pop of red marble in your shiny nursing shoes. We all know who's the fairest in the land on your shift!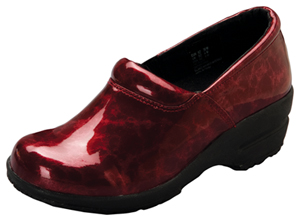 Sponsored by Cherokee Uniforms