Top Hollywood costume designer Katie Sparks knows just the clothes to pick to make her stars shine. She's dressed all sorts of great bodies in the industry, from Liza Minnelli to Portia de Rossi to Mark Harmon.
We asked Katie for her top picks for summer scrubs wear, from top to bottom. Let's start at…the bottom.
Shoes for Nurses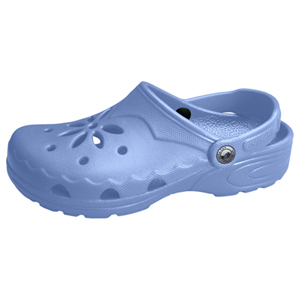 Lightweight Clog: I like the clog that has a cutout flower on top. (Style # DOC) It's a nice update for summer.  The clogs are lightweight which is important when you're on your feet a lot.
Most importantly, they're fun!  It's available in 17 colors.  Try wearing a lighter  pair of socks with them and see the color peek through the flower pedals!   I like the lavender and and baby blue to coordinate with your colored tops, either matching or in a different hue to compliment each other.  One example would be a yellow printed top with the lavender clogs.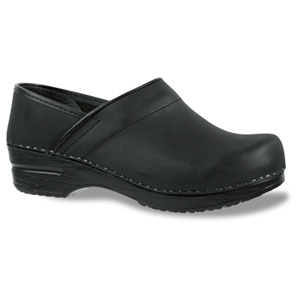 Original Professional Clog: The second pair of shoes that are on my summer list are the original professional clog.  You can't go wrong with these.  They're classic, comfortable, and are available in four colors. Black, Brown, grey, and white. I'm always drawn to the  brown and black, but I love the dark grey. It's a subtle color with a twist.
Summer Scrubs Pants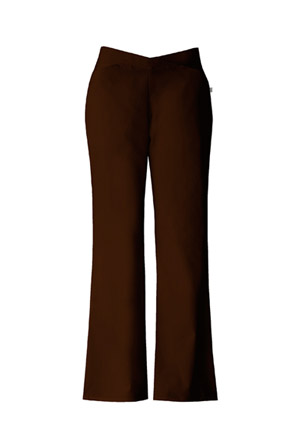 Bamboo Planet: The flat front pant, style # 3129, looks stylish and comfortable. I like the Espresso Bean and the Black.
Med Man Pant: The men's utility pant in the matching dark grey is just right with the V-neck tunic. The pants I like are Style # 4000. The cargo pockets are ideal for carrying a cell phone, or anything else you can't go without! They have
these in 13 other colors.
Summer Scrubs Tops

BabyPhat: Viva La Diva. Top Style # 26849 is just the thing for summer. White only, and for a good reason. White has a fresh crisp look that's wonderful on anyone. The cut out embroidered neckline is a feminine detail that makes this stand out from the others. I like this top with any color trouser. It's all good!
Go Tooniform: I'm fond of the Totally Felix print. It's a classic cartoon that both young and old patients will enjoy. What a conversation starter and just what the RN ordered! I like the yellow (color FXTO) mini mock wrap top style #4825. It'll look great with your new brown or black trousers!
Med Man Tunic: The traditional V-neck tunic, unisex style # 2991, is good-looking. I suggest the dark grey with the front pocket logo of the Baltimore Orioles. I'm not much of a sports enthusiast…I chose Baltimore because of the color combo!  I do know that many other people love sports and what a great way to start a conversation with your patients.
More Winners: You can't go wrong with any of these tops: Butterfly Beauty, style # 3978D; Bejeweled, style # 2989; V-neck style # 3857, color BBUP; and V-neck, style # 2994, SPFD Springfield. The mock wrap is a great style for summer.

Sponsored by Cherokee Uniforms