Scrubs then and now – a mocking retrospective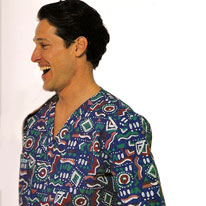 No firm dates for this pic, but we think the Hawaiian-style shirt can safely put this male nurse model squarely in the early 1980s. Looks like this shirt was designed by Magnum P.I. for Jimmy Buffet to wear to Robin Williams' house. Although he may look a bit silly, he's obviously having a great time wearing those clothes. Look at that smile!
SEE MORE IN:
Beauty & Style, Fun & Humor, Scrubs Style, SPI
Want scrubs like these? Find a retailer near you!