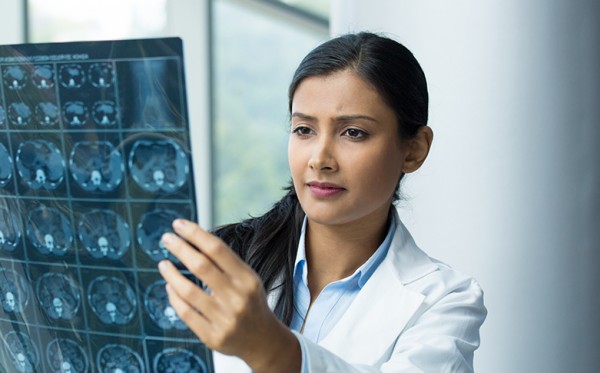 According to the US Census Bureau, there were over 55 million people of Hispanic origin living in the US in 2014. That makes up about 17% of the total population. Since at least 38 million of these individuals are speaking Spanish still at home, you can understand why there is a demand for nurses who are fluent in both Spanish and English. But does that mean that they should be paid more money for this skill?
Not all professions pay more for bilingual workers, but it can make you a more competitive candidate when it comes to finding work, especially in parts of the country where the population is diverse. For nurses, the mere fact that you are also able to speak Spanish will not guarantee a higher salary, but it certainly will put you in a better position to ask for one if you are working in an area where the patient base is being drawn heavily from the Hispanic community.
The Need for Bilingual Nurses
There is a growing need for nurses who do speak Spanish, and as Latino populations in the US continues to grow, that need is no longer as centralized as it once was. Some of the reasons why medical facilities may actively seek Spanish speaking nurses include:
The ability to instantly connect with patients who don't speak or understand English. This allows for trust to be built instantly, making it easier to explain medical concerns, obtain histories and provide treatment plans.
Hiring nurses who are bilingual is more cost effective for a facility than using a contracted or staff interpreter. It is also much more efficient than having to wait for that interpreter.
Clinics that employ bilingual nurses are able to appeal to a larger demographic of their local population.
Spanish-speaking nurses can help patients to understand any legal documents, educational pamphlets, prescription instructions, and other home care instructions.
The Catch-22 for Spanish Speaking Nurses
While the demand for Spanish speaking nurses may be high, you should not necessarily expect to be paid a significant amount more for the skill. In the article "No Entiendo: The Effects of Bilingualism on Hispanic Earnings" published by Columbia University, it is suggested that there may be a wage disparity for bilingual employees in the public sector. Not because they are being paid more for the extra skill, but that they are being paid less due to their cultural background. However, similar research done in New York in 2012 by the Center for Latin American, Caribbean and Latino Studies showed that a bilingual Latino worker earned approximately $15,000 more than a Latino who only spoke English. Combine the results of the two studies and you can surmise that speaking Spanish is a compensable skill, but not as valuable as your cultural background.
The accented English may be another issue for nurses who are fluent in both Spanish and English. Employers of facilities in areas where there is not a large population of Hispanic patients may not view the accent as a positive trait, especially if they have little or no need for a Spanish speaking employee on staff.
Should a Nurse Just Forget Their Spanish Background?
There are two forces at work right now which will help bilingual nurses earn more in the future. The first of course is the nursing shortage, which is projected to get worse in the next decade. The second factor at work is the growing Hispanic population in the United States. As this population seeks health care, nurses who can offer better communication with them will become more valuable to the facility.
As with any learned skill, you should be able to expect to be financially compensated for it in the workforce, even if it is just something you picked up at home. If you are seeking a nursing position where this skill will be needed or appreciated, than you should be paid slightly more than your peers who are only English enabled. This talent for speaking a foreign language should be heavily emphasized on your resume, and spoken about during any subsequent job interviews.
While there may be some who see it as unfair that Spanish speaking nurses are able to earn a higher salary, the trend seems to be in favor of compensating for the skill. If you are fluent in English and Spanish, don't hesitate in seeking out positions where that talent is not only needed, but you are being paid a bit extra for having it.