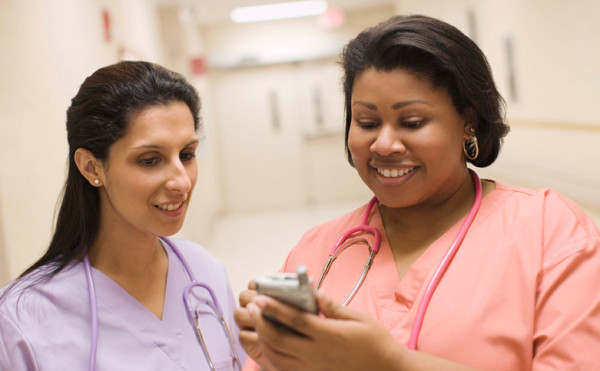 The rise in popularity of social media sites has created a whole new spectrum of problems in the professional world. The use of sites like Facebook and Twitter may feel harmless at first, but their public accessibility makes it a breeding ground for the crossing of personal, ethical, and professional boundaries. Before becoming a part of a "viral" storm that could end your nursing career, make these do's and don'ts a part of your online persona:
Do's of Social Media for Nurses:
Do use advanced privacy settings and put them as high as possible. This is recommended for all individuals working in public service including police officers, teachers and nurses. Your bosses, co-workers and patients all have access to your full name, and you really don't want any of them to be able to type that in and see where you were hanging out last Friday night. Take the time to read and understand the privacy settings of the social media sites that you use, and then choose the options that hide your content from anyone other than your selected circle.
Do think twice before you make a status update or post a picture on social media. Always consider the possibility that someone outside your circle could one day come across that content, and act accordingly. When in doubt, it is better to leave the update to yourself.
Do consider that your co-worker/friends on social media could one day be your nursing supervisor or boss. If you really want to communicate with some of your nursing peers on social media consider setting up a secondary account or creating a specific group or page.
Do join professional network sites like LinkedIn rather than basic social media sites for your work-related contacts. These can be a useful tool in advancing your nursing career by allowing you to share your adept skills with others in the nursing industry.
The Don'ts for Social Media Sites and Nurses
Don't ever post information about a patient that could potentially be traced to, or recognized by, them, no matter how private you think your account is. This is a clear violation of their rights and your ethical obligation as a medical professional. HIPAA privacy laws do apply online, so always adhere to policy in regards to your patient's and the facility you work in.
Don't add patients to your social networking circles under any circumstance. The internet is more powerful than many people realize, and sharing information online has become the equivalent of having someone in your house for a cup of coffee. You wouldn't socialize with a patient outside of work, so look at the internet in the same fashion.
Don't invade a patient's privacy by checking their social media sites. That is stalker-ish and creepy for one, plus it borders on crossing ethical lines. Knowing their name does not give you the right to get online and peek into their personal life.
Don't create a status or post a picture and then think you can just delete it later. Recent Twitter wars have proven that even deleted content can be shared if someone just takes the time to make a screen shot of your page.
Don't add your professional information in your profile. This includes where you studied or the facility you work at. That just makes it easier for people to find your account and see your information.
Don't leave depreciating comments on others' posts. Your profile may be protected by your privacy settings, but that does not necessarily include comments made by you on other friend's walls.
Don't use social media as a means of offering medical advice, especially to strangers. Even if you believe you are qualified to answer a simple health care question, your standard response if asked for advice should be to consult with a physician.
In this age of rapid communication and information sharing, a nursing career could be over at the click of a post button. Rather than risk yours by posting inappropriate content, use the internet and social media sites as an intellectual tool, the way they were originally intended to be. Even if tempted by the fame of having a post go "viral" always remember that there won't be a cure available that could save your nursing career.