Spa tip #1: The ouchless bikini wax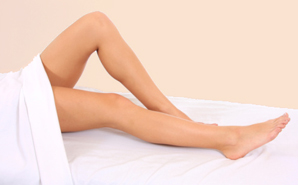 We know that stress is a big part of a nurse's life, and a detriment to a nurse's health. We're also big fans here at Scrubs magazine of stress-reducing spa visits (and have done the research to help them be less of a pain on the pocketbook).
We're beginning our spa tips series with one of the more daunting spa appointments: The bikini wax. We consulted an anesthesiologist (heck…they know all about taking away pain) to help guide us through the process, and she gave us the following "ouchless" bikini wax tips. We figure after all that effort you make to take the "ouch" out of your patients' lives, we'd help you do the same for yourself.
Bikini wax prep tips:
If you're not allergic to acetaminophen (Tylenol) or ibuprofen (Advil), take some about one to two hours prior to your treatment. These medications take longer to take effect, but decrease inflammation and pain for hours.
Schedule your bikini hair removal for at least two days after your period (your skin is often more sensitive during those days).
Trim the hair prior to waxing. For the procedure, keep the hair to ¼ to ½ inch—this is the ideal length. If the hair is too long, it will be more painful. But if the hair is too short, the wax won't stick.
Relax and breathe. Take a deep breath when the wax is applied, and exhale when the strip is tugged off.
Dr. Edna Ma is a practicing anesthesiologist and founder of BareEase & Cream—the first and only garment-based numbing system for use as an ouchless pre-treatment step for bikini hair removal. The BareEase & Cream Prep Kit for Ouchless Hair Removal kit is available at bareease.com and select salons nationwide.