Study finds that 25% of U.S. hospital expenditures go to administrative costs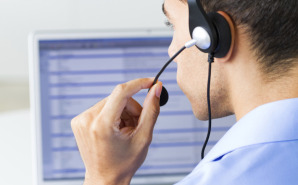 Hospitals in the United States spend more money on administrative costs than many other international hospitals, according to a new study from Health Affairs. In the U.S., 25.3 percent of all hospital expenditures are administrative costs. As a nurse who's on the front lines of healthcare every single day, does this surprise you?
The study looked at administrative spending in eight countries; the other countries in the study were Canada, England, Scotland, Wales, France, Germany and the Netherlands.
Clearly, a variety of different types of healthcare systems were included, and the authors of the survey wrote that this was the first survey to compare administrative "costs across multiple nations with various types of healthcare systems." The lowest administrative costs were paid by Scotland and Canada, and the study points out that these countries have single-payer healthcare systems.
While the study does calculate that U.S. hospitals could save money by moving to a single-payer system, it also points out the enormous complexity of the issue—not the least of which is the fact that the greater intensity of care in the U.S. causes some of the higher administrative costs.
But speaking with Boston's WBUR, the lead author of the study said that the costs are a problem, even when looking only within the U.S. Dr. David Himmelstein, also a professor at the City University of New York's School of Public Health, said administrative costs at U.S. hospitals have doubled over the past decade.
"We anticipate that they'll continue to go up because we're continuing to pursue health policies that stimulate administration," Himmelstein said.
Though Himmelstein sees a single-payer system as a solution, others see a middle ground between the current system and a single-payer system. WBRU also spoke with Dylan Roby, an assistant professor at the UCLA Fielding School of Public Health.
"I think there might be some sort of solution between what we have now and single-payer that is still somewhat market-driven and that may come out of the ACA [Affordable Care Act], if there's political support for it," Roby said.
This is obviously a heated issue, and probably will be for some time. What do you think? What results have you seen in your workplace following implementation of the ACA? Is single-payer an option or should we go back to the way things were before the ACA?
Sound off in the comments below!