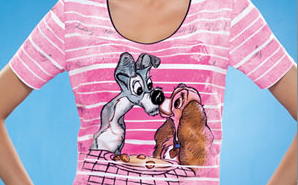 As much as we love and appreciate classy, solid scrubs, we have to admit that it's fun checking out print scrubs. Here are a few styles we're loving right now.

1. Animal Prints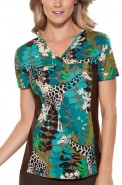 These V-neck scrub tops shape the body, and often look better on than basic, boxy types. This one also features soft and stretchy side panels and two hidden pockets! We got any giraffe lovers out there? If you're into purple, check out this uniquely colored leopard print!
2. Polka Dots
This mock wrap top also has the soft, knit side panels and features two patch pockets. We love the colors and the pretty butterflies dispersed between fun polka dots. Into butterflies but not so much on the polka dots? Check out this adorable keyhole top.
3. Betty Boop
This top has a sporty (slightly higher) V-neck with patch pockets and matching stretch side panels. We love how Betty Boop is sitting pretty atop some vibrant flowers.
4. Thumper from Bambi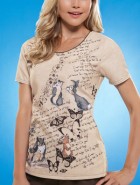 The name of this top – "I'm Thumpin' Else" – really sells itself. Adorable!
5. Lady and the Tramp
We simply can't deny the adorableness of this top, which features one of our favorite Disney movie scenes.
Tell us: What are the scrubs rules where you work?
Sponsored by Cherokee Uniforms