Style we love: Pediatric nurses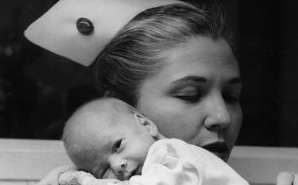 Oh, the nursing cap! We never can quite get over the nostalgia. Inspired by this image – here's a bit of pediatric nursing history:
DID YOU KNOW?
The first pediatric nursing text wasn't published until 1923. However, Florence Nightingale emphasized the importance of pediatric care:
"It is the real test of a nurse whether she can nurse a sick infant."—  (Nightingale, 1859).
Are you a peds nurse? What's your favorite part of the job?
Source: Medscape.com