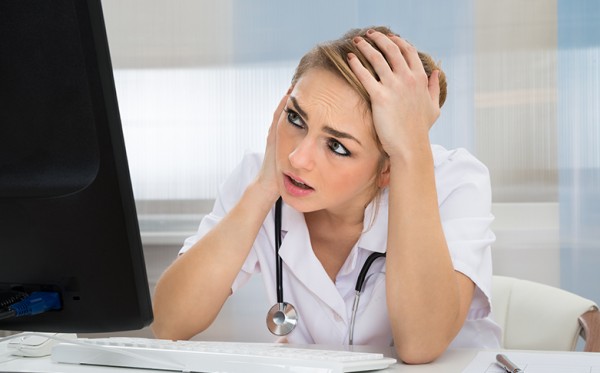 The week of October 2-8, 2016 was Mental Health Awareness Week, an occasion to shine some light on psychiatric issues that otherwise get overlooked. Mental health disorders are surprisingly common in the United States. In 2014, there were an estimated 43.6 million adults suffering from some form of psychiatric disorder. That's 18.1% of the population. Mood disorders, like major depressive disorder and general anxiety disorder, are among the most common, affecting 9.5% of US adults. Of these cases, 45% are classified as "severe."
But what happens when healthcare workers suffer from these incredibly common conditions? Unfortunately, much of the literature on mental health problems in physicians, nurses, and other healthcare workers reveals a concerning trend of silence.
Nurses at Risk
Nursing can be an incredibly stressful job. For people who are already predisposed toward mood disorders like depression and anxiety, or who have a previous history of diagnosis, that stress can easily trigger symptoms. But although mental health problems are incredibly common in the general population, and public awareness of these disorders has improved significantly in recent years, healthcare workers still perceive a stigma.
Nurses themselves are often silent about anxiety, depression, and other disorders, despite suffering immensely as a result. They're often hesitant to seek the help they need, as well. Without treatment, mental disorders continue to worsen.