Not All Sweetness and Light
Yes, your work is rewarding. But there are also a lot of harsh realities to being a pediatric nurse. This card puts it very succinctly. It's the perfect stationery to write thank-you notes or words of encouragement to your coworkers. If you all hang together, you can make it through another shift.
Three Peds in a Pod?
This accessory is designed for nurses who care for newborns in the nursery or the NICU. Multiples often have a tough start in life, so you probably see more than the average number of triplets in your work. Stuff a little more joy into your day by sporting this sweet pea of a badge holder bedecked with faux pearls and a real Swarovski crystal.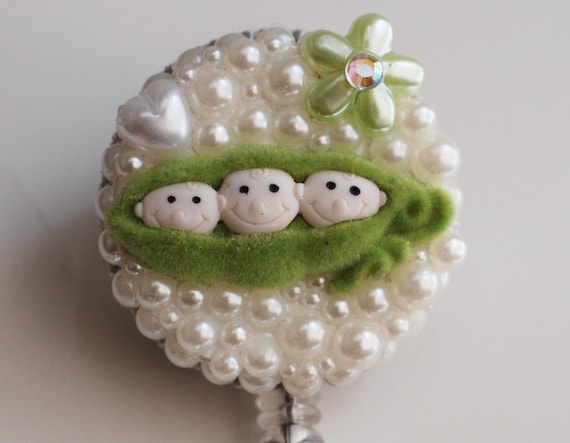 Bringing Calm Wherever You Go
Everyone knows the world's best peds nurse is in the PICU. Every patient calms down the moment she walks out on the floor. Behind your back, they call you "The Pacifier."
Little Red Wagon
As a nurse, you know how dangerous it can be to pull a kid along in a wagon that's prone to tipping over. These hazardous contraptions have probably been implicated in the case of many a broken clavicle. But the nostalgia still makes you smile. This hand-painted cloisonné pin on silver tone metal comes in a silky little gift bag.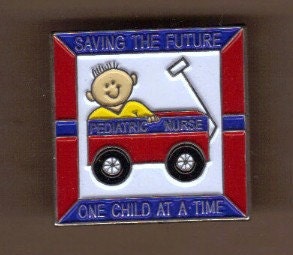 Super Tiny Hero
Do you like to make an entrance? Now, you can say "Boom!" whenever you come into a patient's room. This superhero badge holder lets your tiny charges know that you are here to save the day. It's Super Peds Nurse to the rescue!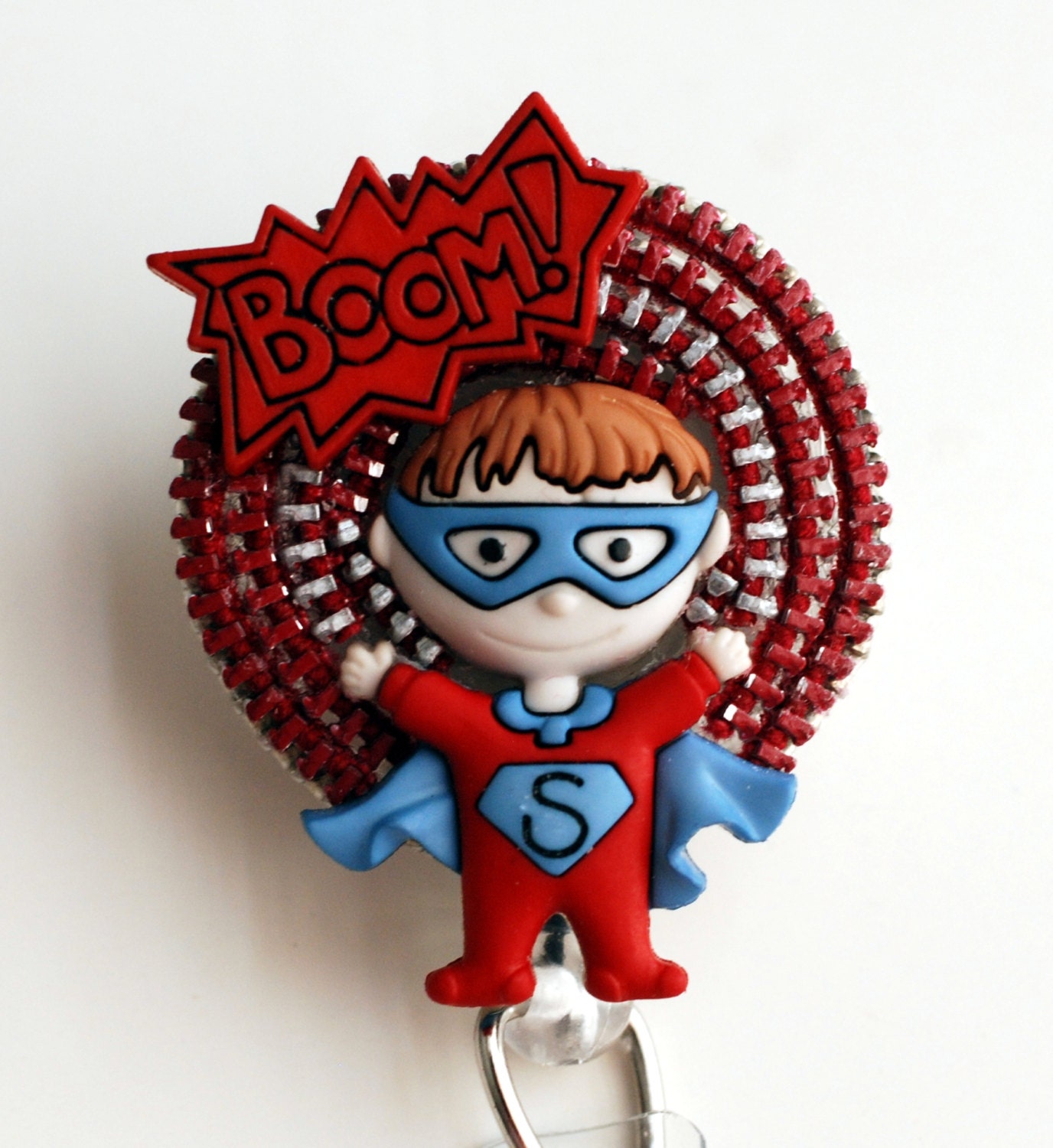 Forever Young
Even after you've hung up your stethoscope, this beach tote lets you tell the world that you're a former peds nurse. The years you spent on the job have made a big difference. You've probably ensured that a lot of your patients now have the opportunity to grow up and reach retirement age someday themselves. The wise old turtle featured on this bag says it's time to relax and bask in the sun. Your work is done.