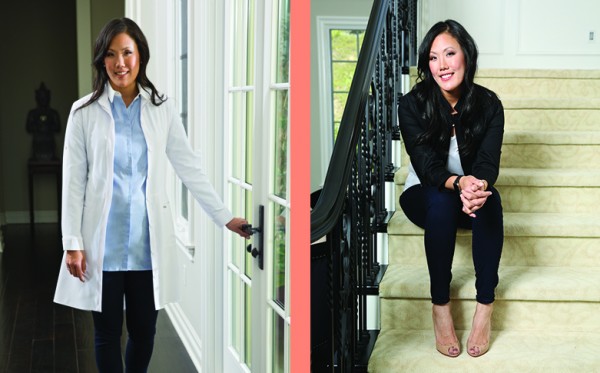 Each day in her role as an emergency room physician, Debbie Yi, MD, practices the art of teamwork. "From techs to nurses to residents, everybody's together, and that's how we approach patient care. It's all blurred lines—there's no separation," explains Yi. She laughs as she describes a scene where multiple sets of helping hands will collectively descend upon a patient in need.
For two years, television audiences got a glimpse of that collaborative spirit in action through episodes of ABC's NY Med and NY ER. At the time, Yi was chief resident in emergency medicine at New York Presbyterian Hospital, where she worked hand in hand—quite literally—with a team of nurses, including her friend Katie Duke. "When you're an ER resident, you learn way more from the nurses you work with than you do from any textbook, patient, or even an attending."
Although her appreciation for nurses has deepened through her professional life, it first developed from a very personal experience. In 2003, her older sister Christine suffered a near-fatal subway accident that resulted in her leg being amputated.She credits the medical teamwork performed at NYC's Bellevue Hospital during "those first few, critical hours," with her sister's second chance at life. Yi, an investment banker and consultant at the time, spent a month at her sister's bedside. Witnessing the difference the nurses and hospital staff made in Christine's life—as well as her own and her family's—triggered Yi's career transition from banking to medicine.
Now, more than a dozen years later, the ER doc—who's based in San Francisco—credits her success, in no small part, to the nurses she's worked with. "I am the doctor I am today because of the nurses who pushed me, questioned me, corrected me, saved me, and kept me sane during countless overnight shifts." In short, says Yi, "Nurses are the best."