The List: Top rated nursing schools in small towns across America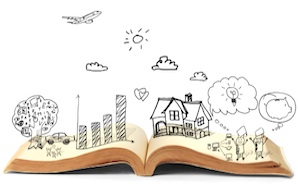 Last week, we wrote about five of the top nursing programs – as ranked in The Nurse's Guide to Nursing Schools – in five large cities around the country. While many nurses thrive in fast-paced city environments, we know that many of you would rather attend school in smaller towns.
This week, we want to look at five of the top nursing school programs in five small cities around the country. We set city population size at a maximum of 50,000 so there won't be nearly as many people around to distract you as you study for all those exams!
Don't forget to rate your own school or alma mater at The Nurse's Guide to Nursing Schools and leave comments about your personal experience to help out those who may be thinking about following in your footsteps. Got a question about a school? Leave a comment on the school's page and the Scrubs community will help find an answer.
1. University of Wyoming Nursing
The nursing program at the main campus of the University of Wyoming offers bachelor's, master's and doctorate degrees in nursing. These range from a four-year, on-campus BSN to an accelerated program designed for those who already hold a non-nursing bachelor's degree.
Additionally, the RN/BSN Completion is an online program for registered nurses to earn their bachelor's degree. The university also offers a master's of science program for nurse educators and a Doctor of Nursing Practice with an emphasis on rural primary care.
Laramie has a population of just over 30,000 and is known for its outdoor activities. The city is just over an hour away from Fort Collins, Colo. and just over two hours away from Denver.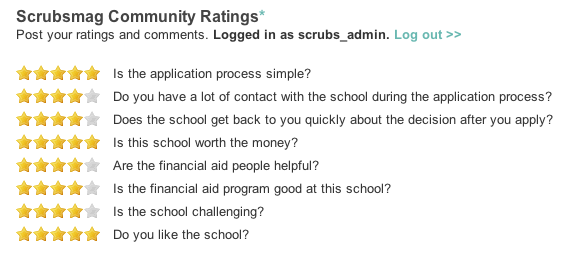 Wesley College is a small, private liberal arts school in Dover, Del. with just over 2,000 students. The nursing program at the school offers BSN and MSN degrees. The latter program is ranked as the number 50 Best Graduate Nursing School program in the country by U.S. News & World Report.
The small size of the school means particularly small clinical learning groups as well as an individualized senior practicum. It should be noted that both programs must be completed at the school; there are no online program options available.
Though Dover is the capital of Delaware, it has a population of only 36,047 as of 2010. However, the larger metro area has just over 150,000 residents.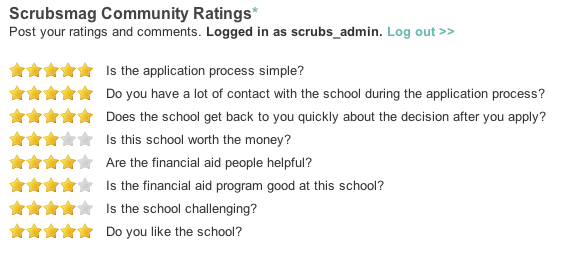 If you want a true college town experience for your nursing school adventures, you may want to consider Clemson University. While the total population of Clemson, S.C. is just shy of 12,000, an additional 17,000 residents live in the town during the school year.
Clemson offers most of the degree programs you would expect at a relatively large university, including BSN, RN to BSN, MSN and PhD. The latter is a new, interdisciplinary PhD in Healthcare Genetics designed to prepare leaders in health policy, practice and ethics of healthcare genetics.
Additionally, the school offers an accelerated, 16-month second degree program for those with a non-nursing bachelor's degree.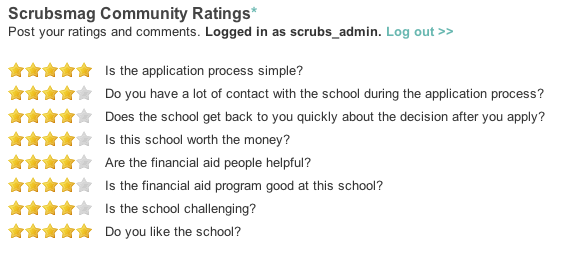 4. Indiana Wesleyan University School Of Nursing
Indiana Wesleyan University is the largest private university in Indiana, with a total of nearly 16,000 students. However, just over 3,000 undergraduates attend at the main campus in Marion, where the school of nursing is also located.
The school offers degrees ranging from BSN to DNP and uniquely offers a MSN/MBA degree in conjunction with the university's business school. The school also has an accelerated Transition to Nursing Program for those who hold a non-nursing bachelor's degree. The program is 14 months, and students are advised not to work during the intensive program. Some of the programs of the School of Nursing can be completed online.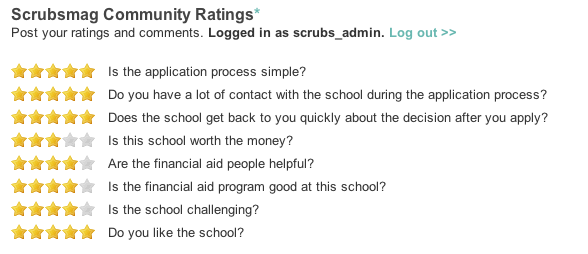 5. Frontier School of Midwifery & Family Nursing
On the really small town side is Frontier Nursing University. With around 900 students, the school has about three times as many students as its town's population in Hyden, Ky.
Most of the coursework at the school is online, with only two on-campus visits required: One an orientation session and another consisting of intensive skills workshops before beginning a clinical practicum.
The school calls itself the "birthplace of nurse-midwifery and family nursing education in America," and offers an ADN-MSN bridge program, MSN and will soon offer a DNP program.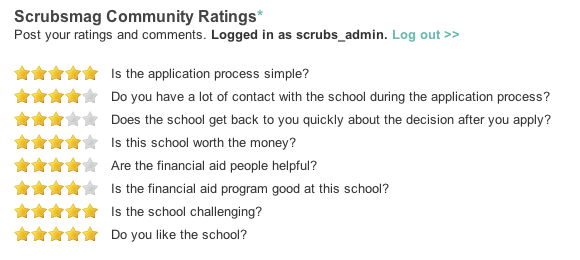 FOR MORE RATINGS AND REVIEWS ON SCHOOLS NURSES LOVE, VISIT THE NURSE'S GUIDE TO NURSING SCHOOLS.
We've just launched the The Nurse's Guide to Nursing Schools to provide you, our nurses, with a ton of information for your nursing education decisions. Each week we'll highlight schools with particularly high ratings, so be sure to visit Scrubs every week for The List.
Similar to how your favorite online directories work, each school listed in The Guide has a rating system and a comments section. While many nurses have weighed in so far, we need your help to make The Guide the best it can be. So head on over, tell us what you think of your current or former school and help us fill in the details! We want to hear from you! Ask your burning questions or rave about your amazing nurse team in the comments.