Scrubs mag, get your Scrubs mag here! We're thrilled to announce that the current issue of Scrubs is now available at medical uniform stores near you!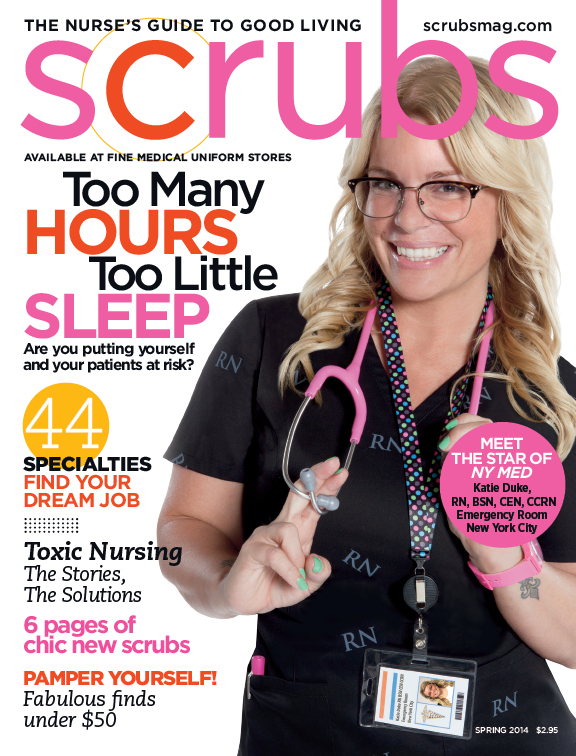 This issue is chock-full of exclusives that you won't find anywhere else:
A heartwarming article by a beloved nurse on the top 10 things she loves about nursing.
An in-depth look at nursing specialties to help you choose the best fit for you, whether you're a new grad or are just ready for a career change.
An inspiring interview with our amazing cover nurse, Katie Duke.
10 need-to-know steps to help you get more sleep (even if you're working 12-hour shifts!).
Brand new scrubs styles, including a new brand, that'll flatter your figure and keep you fresh all day–or night–long.
To read all of these stories (and many more!), pick up your copy of Scrubs at a medical uniform store near you.