Stories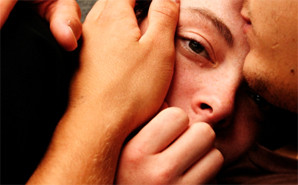 The language of the heart
When I first arrived in the Middle East, I didn't speak the native
language. Even though we were in an English hospital, sometimes the
patients came in and didn't speak English or their English was quite
broken. Nevertheless, as a nurse, I had to perform my duties and
properly interrogate each patient and gather the details for the
doctor.
It was at that time that my training and my professionalism,
along with my compassion and love for my patients really shone
through. Even though communication was not the easiest, the patients
and their family members felt reassured when I attended to them.
As I spent more time in the country and learned the language,
communicating with the patients became even more of a pleasure. They
were always surprised to see a Western nurse speak their language
which helped add an element of calm to their situation.
There is no better feeling than hearing a stranger speak your native
tongue.
I observed the local nurses from the country and gathered that for many of
them nursing was more of a challenge for them because of their culture. Where I
would have no difficultly attending to a male in a dire situation that
had just been rushed into the emergency room, the local nurses were, at
times, limited in their capacity due to their strong cultural beliefs.
Those nurses still did the best with their situation and it
brought a smile to my heart. I know that nurses everywhere in the
world do their best for the patients they serve.
Back in Toronto, I can relate to people of all cultures. Sometimes I
speak a few words of Hindi to comfort an elderly patient who can't
speak much English, or sometimes I use a few words of Cantonese or
Arabic. When all language fails, the language of love and compassion
transcends words. It's my privilege as a nurse to practice the
language of love and compassion. The more you speak it, the stronger
your unheard voice becomes. Peace and be well.

Jenny Berkeley, RN, is a nurse and health educator with more than 18 years of experience. She works at various hospitals in Toronto and the Durham region. She is an author, speaker, blogger, raw food enthusiast, and publisher of a monthly health and wellness e-zine. Her 21,000-plus followers on Twitter enjoy her musings and heartfelt advice. Jenny wears her heart on her sleeve and enjoys making real connections with nurses, doctors and patients from around the globe.
Next:Â Kentucky nurse donates kidney to children's hospital patient