Here are five savvy, stylish options for keeping things in their proper place.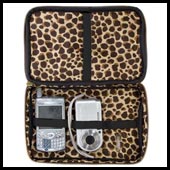 Pretty and Plugged In
There's more than one way to recharge your batteries—or those of your most necessary gadgets—during a long workday. This snazzy Glam Personal Media Case from Kangaroom nestles all of your electronics in separate cushy sections as they charge, keeping cords neat and out of sight. $10 at greatusefulstuff.com.

Three Squares in One
While spending months in the hospital with her ailing daughter, an entrepreneurial mom noticed nurses' lunchboxes bulging with breakfast, lunch and dinner. That's when she created the 12-Hour Shift Bag, a dual-compartment tote that handles hot and cold foods with ample space for multiple meals, snacks, cutlery, even ice! $27 at balanceddaylunchkit.com.

Hold Everything!
The hippest way to ensure you have essential supplies at your fingertips? The Med Pack, a belt pack with 17 pockets and pouches in varying shapes and sizes, including one with a Velcro closure for valuables. Just grab, snap on the adjustable belt and go. $21 at nursepropack.com.

Bag the Handbag
Bypass heavy totes—and shoulder soreness—with this lightweight stand-in from Travelon. One side of the Travel Wallet offers a tidy compartment for storing makeup, phone, keys and more; the other boasts built-in credit card and money slots. You may be able to do away with your bulky wallet! $17 at amazon.com.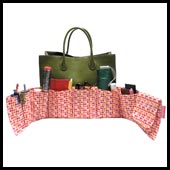 At Your Fingertips
Keys, lipstick, hand sanitizer, cell phone…is your purse a black hole of necessities? Purseket Purse Organizer to the rescue! This multi-pocketed liner slips easily into any handbag, compartmentalizing items and making them easy to retrieve. Changing purses becomes a cinch, too. Available in several sizes, colors and patterns. $18 to $24 at purseket.com.