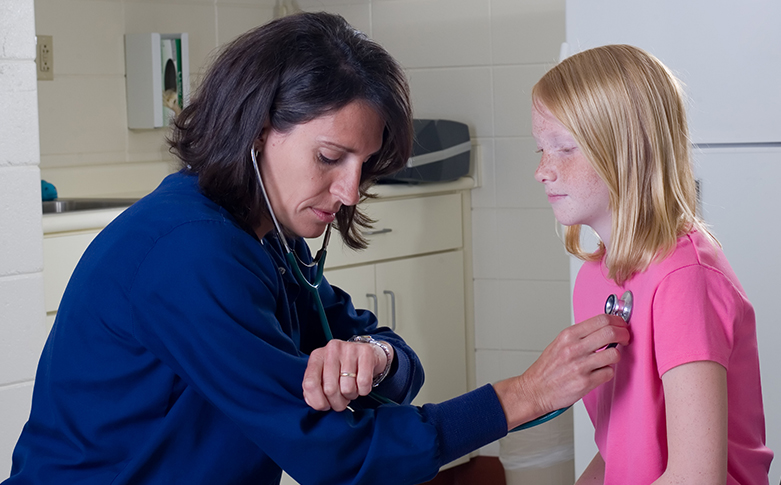 Shutterstock | Brian Eichhorn
Fall is in the air, which means one thing: School. Is. Starting.
For most nurses, the mere mention of school conjures up distant (or not-so-distant) memories of all-nighters and NCLEX anxiety. For a smaller population of nurses, back-to-school season means it's time to head back to the local elementary, middle or high school and get ready to care for some of the city's youngest patients.
To honor the men and women who serve children each day, we've asked the school nurses on the Funny Nurses Facebook page to tell us what they love most about their chosen profession, as well as the details they could live without (ahem, paperwork).
"Being a school nurse is a great way to educate your community!" —Tessa M.
"My mom is a school nurse. We were just talking about how kids seem so much more needy now; they want to go home because they got a scratch, and the parents will just come pick them up. But she loves her summers off!" —Rachel J.
"I love, love, love being a school nurse. I work at a high school and the kids are delightful. Always full of surprises. Feels more like community health. Very different from hospital nursing." —Clarin W.
"Holidays, weekends, vacations…SNOW DAYS, not to mention the relationships with the kids and faculty. I feel like I make a real impact in my community." —Shelley G.
"The only con is lice!" —Chanel S.
"I sub as a school nurse. Perfect job. Very low pay but I'm not in it for the money. Summers off. The middle and high school clinics are extremely busy with the one nurse seeing 45 to 60 kids a day, usually. So it's not boring. I like the health teaching opportunities. I get a lot of respect as the only nurse in the building. I enjoy the kids. Keeps me young and in the know on teen culture. You have to be confident to make independent decisions. You can't be a pushover when dealing with teens but must show them compassion and respect, too. I've discovered it's my niche." —Cheryl W.
"I love being a school nurse! I worked pediatric rehab as a new nurse, and being on the opposite end of the spectrum, teaching about health, safety and disease prevention, is so rewarding. The bad part is that I rarely get to do that anymore. Now it's all paperwork, data entry, reports, monitoring, etc. Inadequate staffing is always an issue." —Maria M.
"Pros: Schedule, cute kiddos, very little paperwork. Cons: Germaphobe teachers, crazy parents, lice." —Pam P.
"Using all your sick days from the little sweethearts who cough and sneeze all over you." —Ruth Anne T.
"Every day is an adventure! The kids make it fun! But there is no crash cart with a team of nurses in an emergency!" —JoLyn S.
"Pros: The students and work schedule. Cons: Responsibility with high student-to-nurse ratio and not enough time in the day to do what we need to do." —Sue J.
If you're one of the brave school nurses returning to the "battlefield" this fall…we salute you. Share your own list of pros and cons in the comments below!