"The Shack" author's advice for the new nurse
I have a personal story about a friend of mine that I had first met when quite young – and then again in my early 20s.
I wish I could say that he inspired me to go into nursing…but actually, he inspired me to be a better person, and look outside myself and to those around me who are suffering….which in turn made me a better nurse.

Back in the 1960s, I met a boy – my age – staying at our campsite. Paul was a skinny kid and their family seemed to be as normal as any family ….. but then what did I know? I was only 13 or so at the time. They stayed at our place in the summer when his parents brought them all home to Canada on "furlough" from the mission field.
My sis ran into him at a Northern wilderness camp and they spent many hours in discussion around the campfire.
So it was a delightful reunion when my sis and I ran into him again at College in my sophomore year.
We became good friends as the semester went on and kept in touch after I quit College midway through the year.
Through the next few years, as I went through a couple of relationships, he became an advisor of sorts.
He was a serious guy – but a with a quick witted sense of humor. He always seemed a little bit "preoccupied" to me, but I could always count on him for great advice.
One summer he popped by the house to visit – the summer before I went into nursing.
My mother thought for sure he came to ask me out….but in my mind, and I am pretty certain his…..we were only friends. I admired him but I did make note in my diary that he was "too busy" with "no time for serious girlfriends".
I also documented that I felt "very privileged to be so close to him" as a friend.
It was his letter to me after I quit college and just before I went into nursing that emphasized my need to look beyond myself in order to help other people.
Although I am not a "religious" person per say, ie: I don't go to church – I do have a "spiritual" side of me that is very personal.
Here is his letter to me – in all it's unedited imperfect beauty – exactly how he wrote it. We were both age 20 at the time :
Dear [RetiredN]:
Hi my beautiful mixed-up friend. Do me a favor?
Take a look and for a while just concentrate on how big God is. In some areas of life, things are relative. The size of problems are relative to one's overview. The same problem which is big when compared to our finiteness is small when placed besides a big God. The bigger the God is the smaller the problem. How big is your God?
Is he really omnipotent like we often glibly say that he is or is my situation (just this one time of course) just a little to big for him, and he has kind of lost control?
Is he love, meaning that he works out of a framework of love. If he is love he can't relate to you on any other basis than love in it's purest highest form, love not dependent on your ability or action.
Omniscient? Immutable? Limited to 4 walls of mundane existent?
Live one day at a time, not walking backwards down life's trail and not living in the "someday" of the future when circumstances will be changed.
Honey, you keep looking at your mixed up insides, how will you ever see anyone else in need.
Look up, Look around
And Live
Goodnight,
Paul

I have to admit, when I read his letter I shed a few tears.
It is true that when one is younger – sometimes we are so wrapped up in ourselves, we don't always see the big picture – and miss what is really important.
As my diary said "his letter really made me think…he said a lot of important things that needed to be said. I really appreciate him."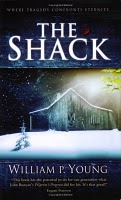 Through the years, I lost track of him, until one day a couple years ago, I found him on Facebook and discovered that he wrote a book – a book that he never expected would go further than his family and a few friends – and now has become a runaway best seller and is translated into 40 different languages and dialects.
I can't say one way or the other what I think of it. It doesn't really matter what I think.
It touches people's lives and it definitely creates discussion inside and outside religious circles.
Thirty-four years ago, Paul's words made a big difference in my life. Who would ever have known that 30 years later, his words would make a difference in millions of lives?
I will always be thankful for that friend of mine who took the time to write me a letter and set me on the right path just when I needed it. 🙂
This story was originally posted by R(etired)N at Call Me Nurse. All images copyright R(etired)N and may not be reproduced without permission.

Learn more about William P. Young's The Shack.