When I learned that the Special Olympics World Games would be coming to Los Angeles, I knew I needed to be a part of it. I wanted desperately to be on the field of play, ready to jump in and take care of any athletes who needed me.
After emailing my chief nursing officer, I discovered that Children's Hospital Los Angeles, where I work as a nurse, was already in charge of staffing nurses for the equestrian, golf and soccer events at the games. I was brought on board to recruit and schedule nurses who wanted to volunteer.
I was in awe of all the different people from a variety of countries who came to the games. I could hear at least four different languages being spoken at any one time.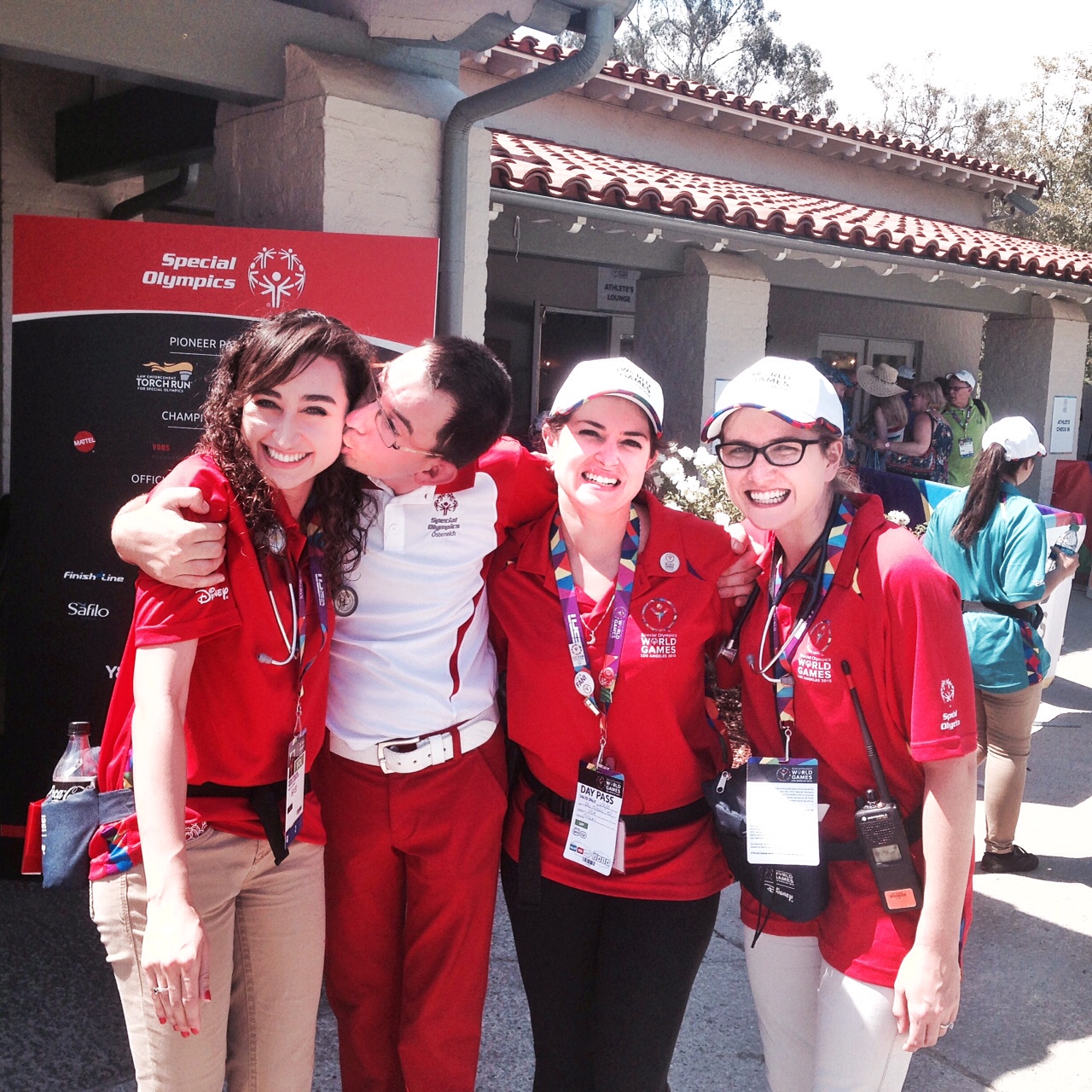 While we were taking this photo, I felt the athlete's head coming closer to my face and quickly realized he was giving me a kiss. It is one of my favorite pictures from the games (though I was teased for the rest of the week about when the wedding was!).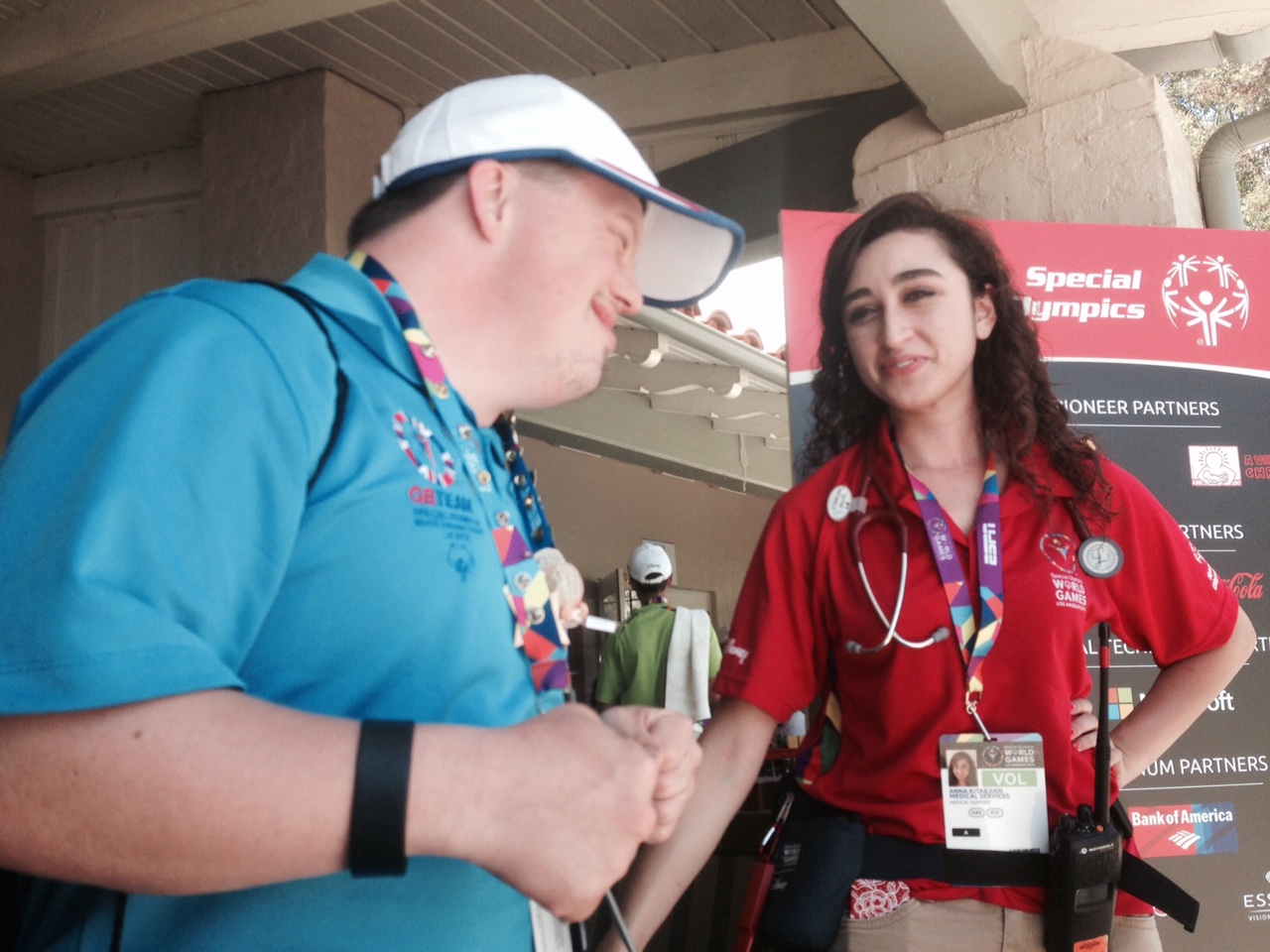 I treated athletes, volunteers, spectators and even the occasional police officer at the Special Olympics World Games. I also saw extraordinary people do amazing things. I laughed and smiled so much that week and am returning to Children's Hospital Los Angeles refreshed and ready to continue caring for my patients.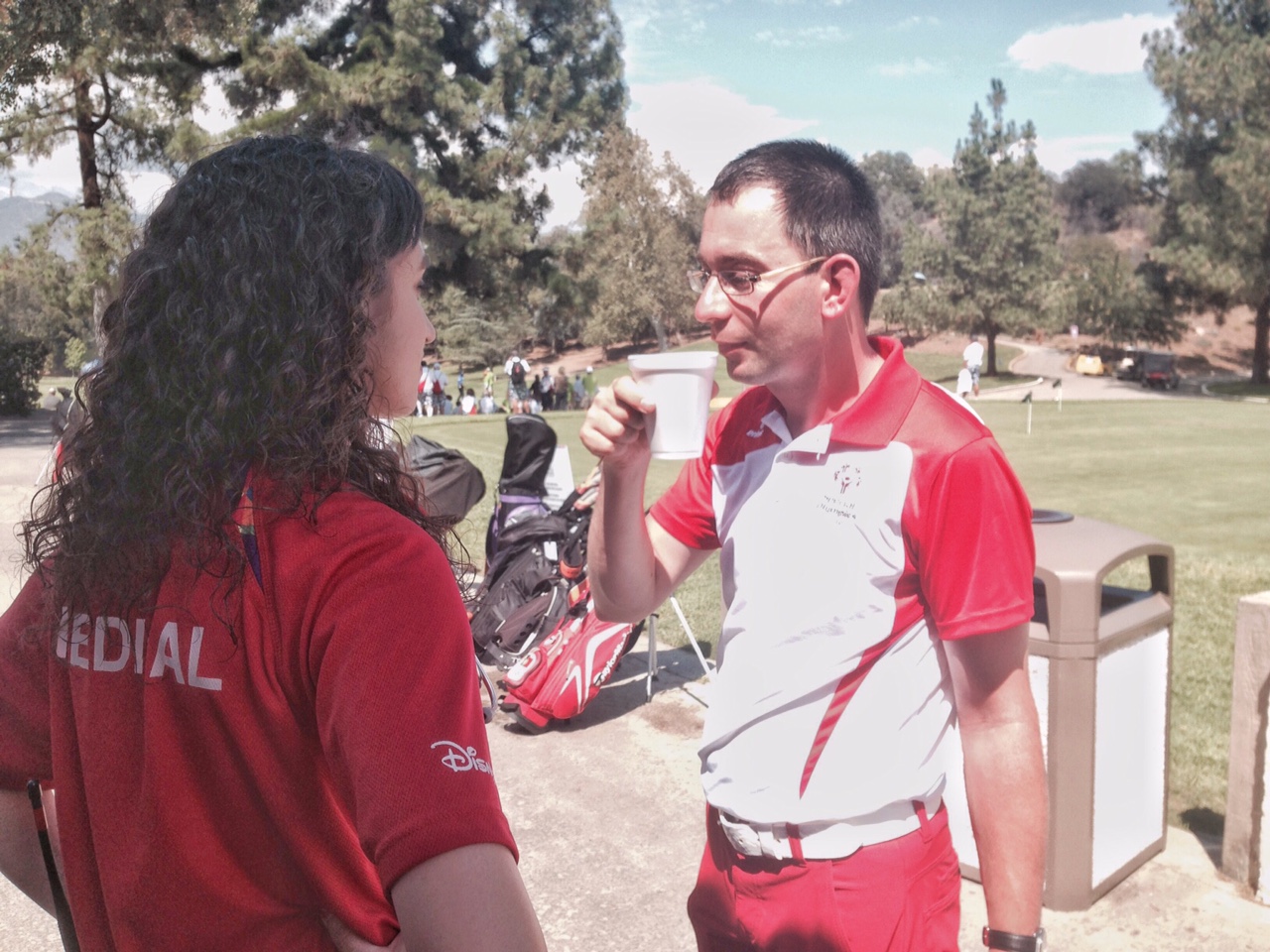 The ability for me to volunteer as a nurse is solely God-given. I thank God every day for allowing me to be a nurse and to care for people. I made a commitment when I became a nurse that I wouldn't just use my license to make a living, but also to volunteer. Whether on the field of play or at their bedside, I will serve each of my athletes or patients with joy. Their smiles, laughter and hugs are all the payment I could ever need.
I plan to be at the Special Olympics medical tent next year, rooting on my team and ready to care for everyone and any injury.
—Anna Kitabjian, BSN, RN, CPN, PHN, Children's Hospital Los Angeles