Nurses everywhere are rallying to support Miss Colorado and give a shout-out to the art of nursing, which is, indeed, a talent.
The result?
Nurses are shaking up the media with a unified voice that can't and won't be silenced, and the nation is responding with encouragement, gratitude and an outpouring of respect that is (finally!) acknowledging nurses at a level that is so deserved. And we want to keep the momentum going!
Inspired by the trending hashtag #NursesUnite and the wide range of supporters it has garnered, we thought we might compile some of the uplifting images and posts we've seen crop up over the past few (truly momentous) days.
Needless to say, we love them all.
1. Johnson & Johnson: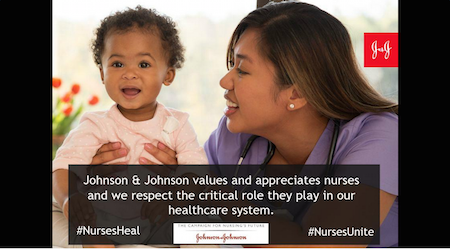 2. Dr. Oz: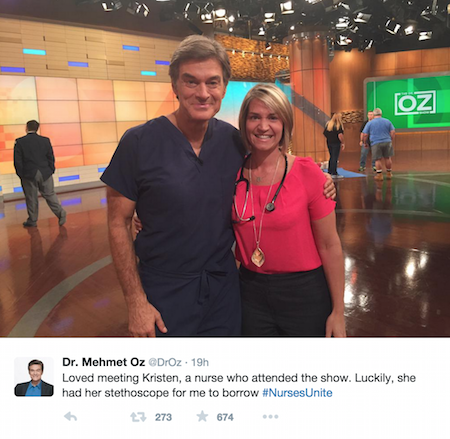 3. "The Doctors":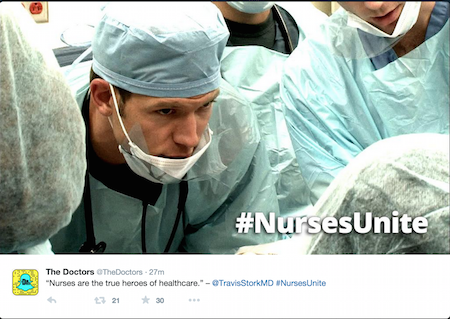 "Nurses are the true heroes of healthcare" —TravisStorkMD #NursesUnite
5. Katie Duke:

"Let's put some positive stories in the media, such as spreading a little humanity and reminding people why Nurses are the most trusted professionals: Because we care. It takes a special person to be a nurse."
6. Kati Kleber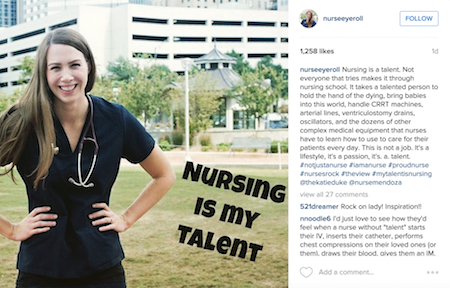 "Nursing is a talent. Not everyone that tries makes it through nursing school. It takes a talented person to hold the hand of the dying, bring babies into this world, handle CRRT machines, arterial lines, ventriculostomy drains, oscillators, and the dozens of other complex medical equipment that nurses have to learn how to use to care for their patients every day. This is not a job. It's a lifestyle, it's a passion, it's. a. talent."
7. Holtz Children's Hospital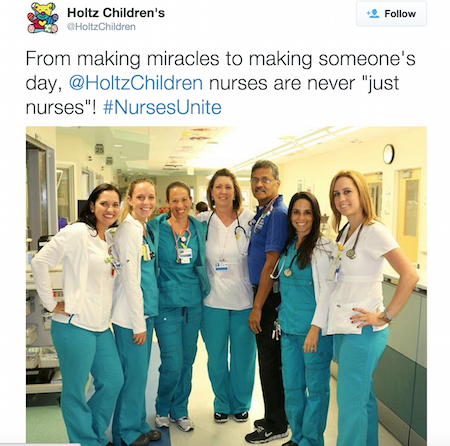 8. Methodist Dallas Trauma Center: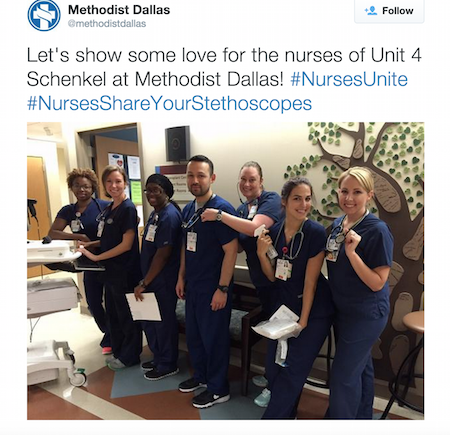 9. Jackson Health System: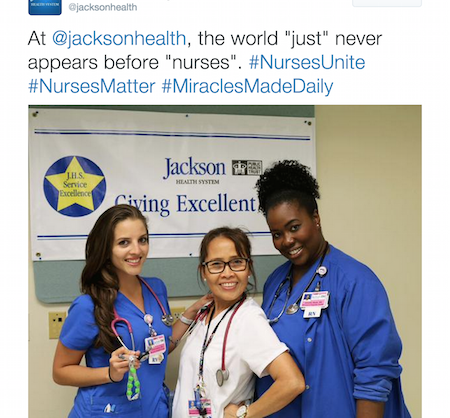 10. Nurse Nacole:
11. Nurse Mendoza:
"As a Nurse I'm the First line of defense to assist and care for my patients like they are my own familia. Despite all the things we go through as a Nurse, I continue to come back again and do it day after day because I love Educating, Caring, Helping & Saving Lives."
12. For The Love of Scrubs: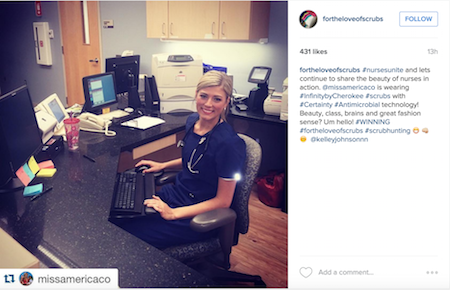 "#nursesunite and lets continue to share the beauty of nurses in action. @missamericaco"
13. American Nurses Association: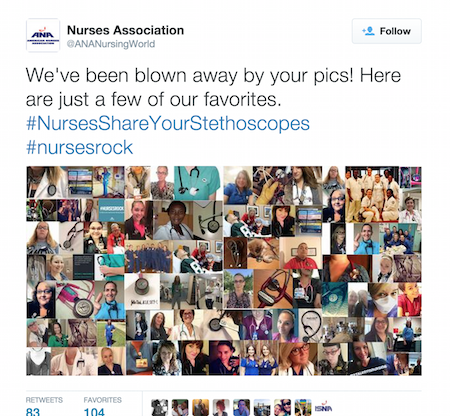 14. Parkview Medical Center: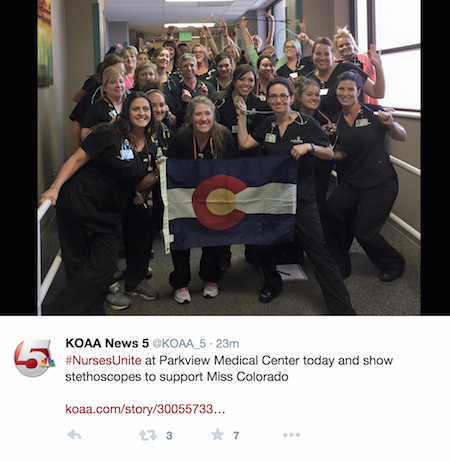 15. Sunnybrook Hospital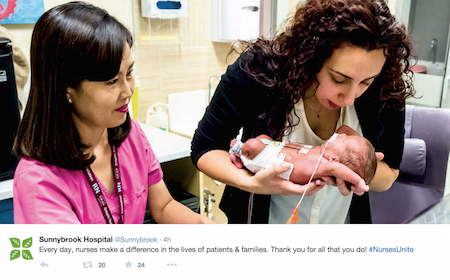 "Every day, nurses make a difference in the lives of patients & families. Thank you for all that you do! #NursesUnite"