This nurse's tragedy happened for a reason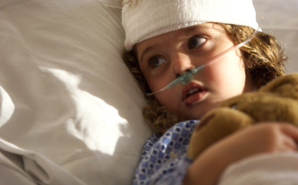 When I was five, my home was destroyed by fire and I received third degree burns over 50 percent of my body. The year was 1959 and there were no Burn Centers. My odds of survival were slim to none – but I survived.
Through all of the hospitalizations and operations, my grandmother insisted this tragedy had happened for a purpose. It took years of reconstructive work to restore my appearance and make my hands functional. I graduated in the top 10 of my high school class and then to most peoples' amazement, I became a registered nurse.
My career at Wake Forest University Baptist Medical Center has been varied – I've gone from the operating room to the Emergency Department as a flight nurse and to outpatient medical and surgical units. I believe I've been able to bring comfort to many people.
Through the Phoenix Society, which provides support to burn victims, I became a S.O.A.R. (Survivors Offering Assistance in Recovery) Peer Supporter. It was there that I met Dr. James H Holmes, WFB Burn Unit director. He surprised me with an invitation to attend the 2009 National Leadership Conference of the American Burn Association (ABA) in D.C. to lobby for approval of H.R. 723/ S 366 which would amend the Social Security act to eliminate the five-month waiting period for disability and the 24-month waiting period for Medicare benefits in cases of individuals with disabling burn injuries who are otherwise not covered.
Not only would the bill provide coverage for the seriously burned patient, but it would help ensure survival of our nation's burn centers – a valuable resource already in jeopardy. At the time, the U.S. had only 125 burn centers with a total bed capacity of just over 1,800. In many states, these centers have closed because of financial challenges.
As I waited for my flight to D.C., I recognized N.C. Congresswoman Virginia Foxx who was on my flight. I simply could not believe it! I approached her, introduced myself, and told her the purpose of my trip. She invited me to the Capitol to experience voting on the floor of the House of Representatives. The next day Dr. Holmes, myself and others lobbied House and Senate representatives to become co-sponsors of H.R. 723/S 366.
As I walked through the halls of the House and Senate, I heard my grandmother's words once again, "This tragedy happened to you for a purpose."