Time off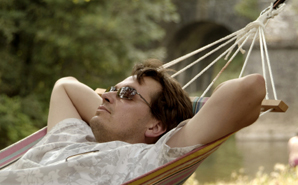 This week I'm working a short week.  I'm taking Thursday and Friday off to spend some time with family from out of town.  This got me thinking about how important days off are to a nurse.
We have a stressful job.  We have to deal with patients, families, physicians and other nurses….even managers, all demanding our time and attention day in and day out.  We have to deal with rude behaviors from patients and families.  We have to deal with lazy co-workers.  We have to deal with governmental regulations.  All, while trying to provide excellent patient care.  Throw in a COR and a death, and its no wonder nurses burn out so quickly.
I enjoy my time off.  I love not thinking about the hospital.  I love not take care of anybody but myself and my family.  But when I first became a nurse I either worked a ton of overtime or thought about work all the time when I was off.  Pretty soon I realized how unhealthy this was for me.  My whole life revolved around work.
Nurses need to find what helps them relax outside of work.  Exercise, read a book, play with your kids, anything to help shake off the stress of work.
Myself, I love to work in the yard and then kick my feet up and read a book or watch television.  Bad thing is, I catch myself watching medical shows!  I get all wrapped up in them and start telling the TV what to do and yelling when they do it wrong.  How the heck am I supposed to relax with those idiots on TV keep doing everything wrong?  Ugh….here I am on my day off having to supervise the staff on TV!
Maybe I'll just take a nap while I'm off.
SEE MORE IN:
Career, Health, Life Solutions for Nurses, Mind and Mood, Nurse Manager, Nursing Blogs, Stress Relief for Nurses, Your Health