12 Tips For Nurses Working The Overnighter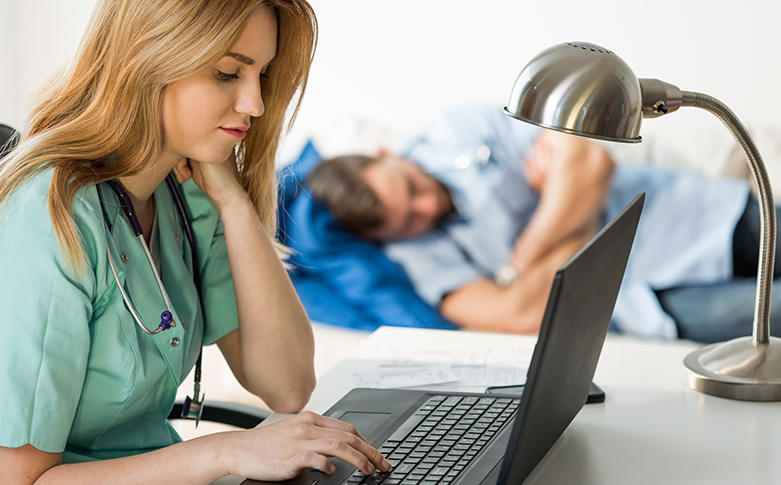 Working an overnight shift can take some getting used to and isn't always an easy transition for an internal clock that is used to being awake during the day and sleeping at night. Many of our home care nurses work with children that require extended hours of care, meaning overnight shifts are regularly needed and they need to be alert and ready to care for the child at any moment. Having a few tricks up their sleeve to stay alert throughout those overnight shifts can be a huge benefit, so we wanted to share some of our best tips with nurses working in the same scenario.
If you're a nurse working overnight shifts, print these off, highlight the ones that work best for you, or share your own in the comments below! Know a nurse working night shifts? Share this with them – they'll thank you for it.
[read more="Click To View The Infographic" less="Read less"]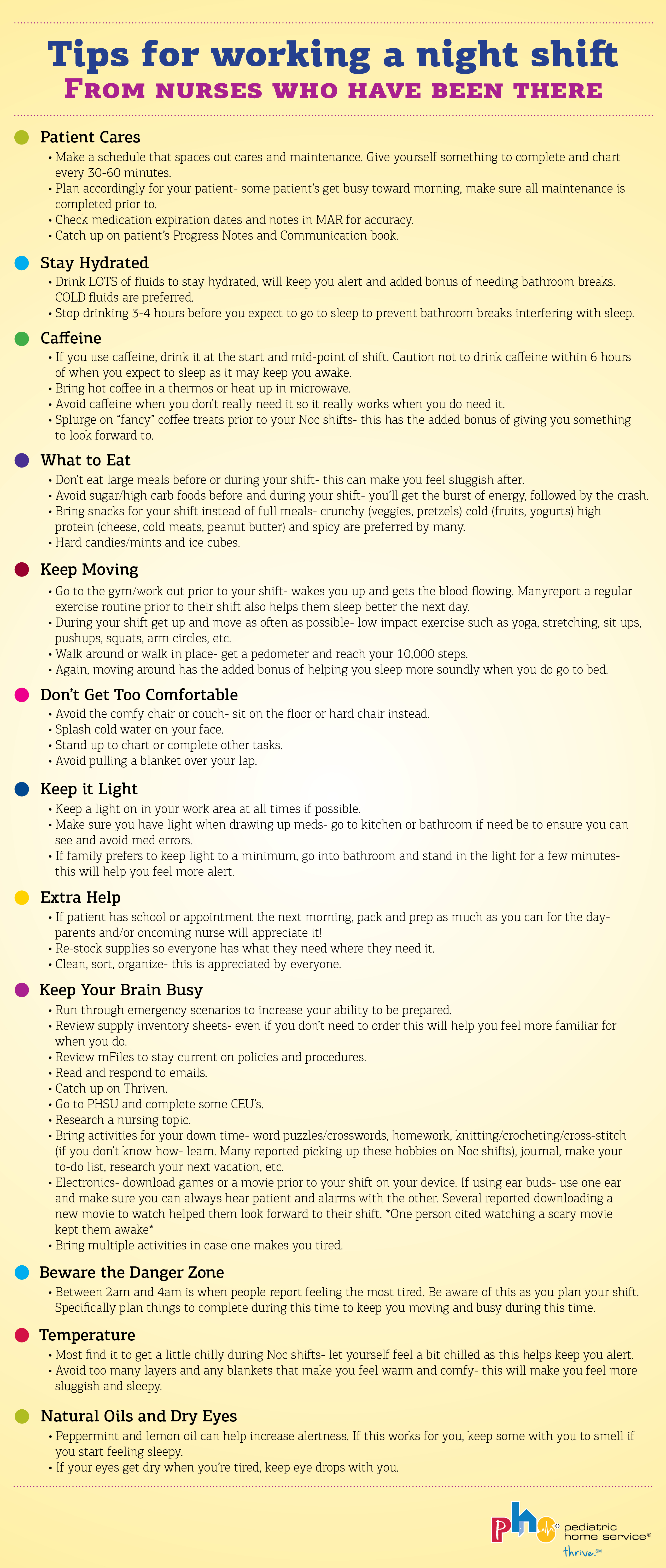 [/read]