Top 10 best & worst states to be a LPN/LVN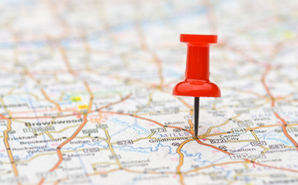 There is a projected need for 309,000 LPN and LVNs in the United States by 2016. Considering that LPNs and LVNs are one of the most in-demand professions in America, where should you choose to work?
Below are the 10 best and worst places to be a LPN and LVN, based on starting salary and job openings.

10 Highest Paying States for LPN/LVNs
| | |
| --- | --- |
| State | Salary (hourly) |
| Connecticut | $24.39 |
| Massachusetts | $22.72 |
| New Jersey | $22.50 |
| Maryland | $21.89 |
| District of Columbia | $21.85 |
| Rhode Island | $21.82 |
| Delaware | $21.20 |
| California | $21.19 |
| Alaska | $20.76 |
| Nevada | $20.33 |