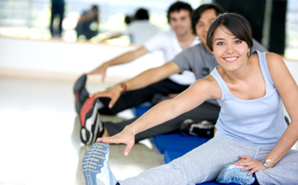 Does every floor of your hospital have the smell of fresh-baked bread permeating through the halls, providing delicious aromatherapy for the patients and staff? Or maybe on your days off, your employer encourages you to come in…to get a free massage.
Here's a list of some fantastic job perks that nurses love. Some of 'em might even make you a wee bit jealous!
 Top 10 job perks nurses love most!
1. Time-saving services. A great employer is one that recognizes how busy you truly are. It's also nice to see your workplace go the extra mile for your patients. "We have a concierge service that will get the oil changed in your car or get it detailed. They will gift wrap, arrange dry cleaning and numerous other services for patients, their families and staff," says nurse Elaine Golding.
2. Time off. It doesn't take much to make a nurse happy. In fact, sometimes the best thing of all is absolutely nothing — on your plate, that is. Nurse Yolanda Hodges-Jefferson loves that at her job she gets every other weekend off to have a life.
3. Long-term relationships. It can be a huge perk just to be able to show up to a workplace where everybody knows your name. Nurse Elaine Golding raves: "Been there [St. Anthony's] 15 years. I'm 58-years-young and this is the best place I've ever worked in my life. We keep our nurses too. All of the people I work with have been employees for more than 10 years."
4. Free massages. Every nurse can use a good massage after a long shift. The nurses at Scripps in San Diego can get one for free. Explains nurse Barbara Roy, "I work at Scripps in San Diego and they have a farmers market, free massages, discounted gym memberships and also free yoga, Zumba and other workout classes in the building."
5. Good pay. 'Nuf said!
6. Never a dull moment. For nurses who are attracted to the rush and fast pace of the OR and critical care — being an Air National Guard nurse is the ideal "workplace." You may find yourself in the middle of the action during a natural disaster, civil emergency, or homeland crisis — situations where your skills are critical and your character can make all the difference. Just imagining caring for patients being airlifted out of disaster-stricken areas or saving lives in a field hospital in the aftermath of a hurricane — gets your adrenaline pumping already, doesn't it?
7. Pleasant atmosphere. A workplace that supports a nurse's mental well-being, which is key for long-term longevity, can be a standout perk. Nurse Sonya Quick points out that those special "extras" like aromatherapy (fresh-baked bread on every floor!) and staff workout facilities can make it hard for a nurse to leave…except to retire!
8. Low nurse-to-patient ratios. There's nothing that burns a nurse out faster than being overloaded on back-to-back shifts. Although it seems every facility should have this rule, however, it still only exists as a perk in certain states and union contracts.
9. Set shifts. It's been proven that rotating shifts are hard on a nurse's body and can be dangerous for increasing medical errors due to fatigue and lack of proper sleep. Nurses love being able to work set shifts so they can show up to work alert and ready to do their best.
10. Good food. From environmentally-conscious vending machines to farmers markets, some facilities are helping nurses make more nutritious choices and providing them with fresher, tastier fare.
Now to find a workplace where you can actually take a lunch break — that would truly be a revolutionary perk!
This feature is brought to you in partnership with Air National Guard.