It's finally that time of year again. The days are longer, warmer and everyone is generally in a much better mood. We tend to be out and about a lot in the summertime but there are also fun things you can do in the comfort of your own home.
You don't have to be out in a beer garden all day (no matter how fun that might be) to have a good time in the summer. And we have a whole list of things that you can do from the comfort of your own home. Your bank balance and you can be just as happy at home as you can be out and about.
Activities to do at home in the summer.
We've all got a huge pile of books at home that we're certain we're going to read at some point. Someday, we'll get around to it. Well, that's what we all tell ourselves anyway.
When the sun is out, it's a lot easier to bring that promise to fruition. It's always nice to listen to a podcast or to music in the sunshine but reading a book can make us feel just as good. You can sit out in the sun (or the shade if it's a little too hot there or in the middle of the day) and really get stuck in.
Reading has so many benefits. It's great for expanding our vocabulary, working on our concentration as well as letting yourself become immersed in an imaginary world.
No matter what kind of gaming you're interested in, the summer is the perfect time to get some gaming in. We're not supposed to be out in the midday sun as the UV rays are pretty strong at that time of day. You can use this as the excuse to play video games if you need to!
But, if you're an online casino gamer, you can play out in the garden using the apps on your phone or the webpage on your laptop. If you're in need of a new online casino to use, BonusFinder has a list of the best online casinos on the market.
Or if you prefer to game the old school way, there's nothing wrong with getting a pack of cards out and playing in the sunshine. Why not invite some pals over to play with you? You can all enjoy the sun together without having to find a venue.
Cross off a job on your to do list.
It might not be the most exciting idea, but crossing off that task you've been putting off forever is a great way to spend half an hour in the summer. Taking a break from the sun for a little while to be productive is such a good way to make you feel better.
You won't feel as bad about lazing around in the sunshine if you mix it up a little with a task. It could be as small as doing a load of laundry or as big as tidying up your shelves.
And the best thing about that is that you can reward yourself at the end! You could treat yourself to an ice cream in the sun or you could even crack open a beer a bit earlier than intended.
Taking a break from the sun is important so as not to dehydrate and being productive is always good for your mental health.
Summer is the time for salads and other refreshing foods that keep you hydrated as well as full. If there's a new recipe you've been meaning to try out, now is the time to do it. There's always a barbeque you need to bring something to in the summer. So, why not get ahead of the game and do a trial run of a recipe you want to bring.
There's nothing worse than planning to do a new recipe and it going horribly wrong. By practicing at home first, you can be confident in the process and know that what you're bringing is going to be well received.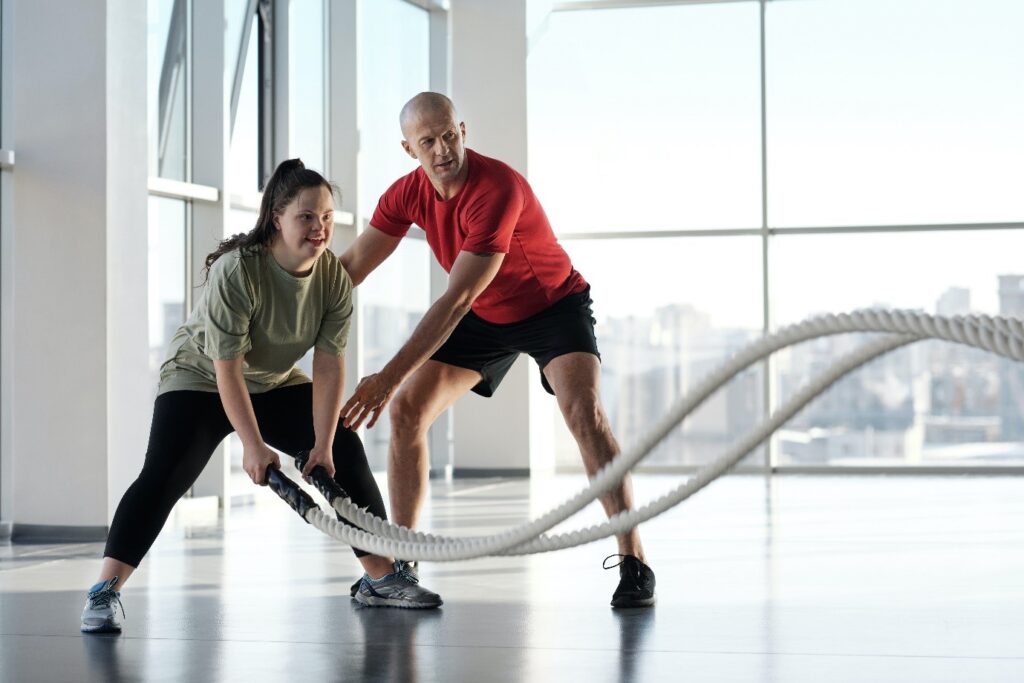 The summer body might be a myth but getting healthier and working on your fitness is something that we all need to do. It could just be a question of doing some yoga or other light stretching.
Just being outside can make exercise a bit easier. You could make your very own hot yoga studio in your garden! Being out in the fresh air is great for the mind and body so why not get your heart rate going as well?
With this list, you'll never be stuck for ideas of what to do in the summer months. Which one are you going to do first?