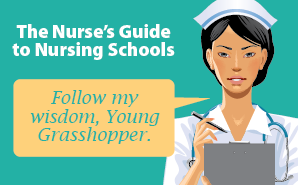 Whether you're thinking of entering nursing school for the first time or you're an experienced nurse looking to go back to school for additional education, the process of choosing a nursing school (brick and mortar or online?) can seem incredibly daunting.
We've created The Nurse's Guide to Nursing Schools as a way for you to get the inside scoop on what it's really like at thousands of nursing schools around the U.S.
Here are five nursing programs (some with online courses) in the nation's flagship cities that nurses love.
For those who want a little more peace and quiet while trying to study, check back next week when we present five "small town" schools that also offer great educational experiences and a wonderful place to learn.
Don't forget to rate your own school or alma mater at The Nurse's Guide to Nursing Schools and leave comments about your personal experience to help out those who may be thinking about following in your footsteps. Got a question about a school? Leave a comment on the school's page and the Scrubs community will help find an answer.
The List: Top rated nursing schools in the "big city"
1. George Washington University School of Nursing
GWU in Washington, D.C. provides a variety of degree options, including ADN to BSN/MSN, MSN and DNP. The school also offers an accelerated BSN degree that can be completed in 15 months, as well as post-BSN and post-MSN Graduate Certificates.
Since many of the programs are designed as continuing education for working nurses, all programs except the accelerated BSN are offered online.
The GWU School of Nursing is continually ranked in the top 50 nursing programs in the country by U.S. News & World Report, and the online MSN program currently is ranked as the 16th program in the nation.
2. Case Western Reserve University – The Frances Payne Bolton School of Nursing
Case Western Reserve offers BSN, MSN, DNP and PhD nursing programs. The school also offers a Graduate Entry program for those who already have a non-nursing, four-year bachelor's degree. This four semester program results in a generalist Master of Nursing degree, and those who have completed the program can either work as an RN or pursue a graduate degree in nursing.
The Cleveland school also offers a unique dual doctorate DNP/PhD program. Case Western Reserve offered the original doctorate in nursing practice, and the DNP program allows students to work full-time while going to school.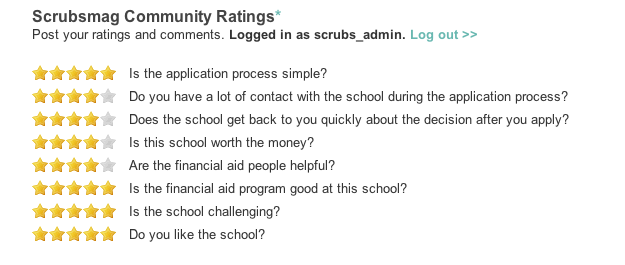 3. Emory University – Nell Hodgson Woodruff School of Nursing
Emory has a wide variety of degree programs. Undergraduates can earn a traditional BSN or a BSN for Second Degree Students. There is also a BSN to MSN option. Graduate programs include a MSN program, an RN to MSN bridge program and a MSN and Master of Public Health dual degree. Finally, the university also offers a PhD in Nursing degree.
One thing to keep in mind while looking at Emory is that the school does not offer an online option for any of the degrees.
Located in Atlanta, Emory University is accredited by the Southern Association of Colleges and Schools Commission on Colleges, and the nursing degrees are accredited by the Commission on Collegiate Nursing Education.
4. Arizona State University College of Nursing & Health Innovation
Since 2011, the college of nursing at Arizona State University has been ranked 21 out of 467 nursing schools in the U.S. by U.S. News.
In addition to BSN, MSN, DNP and PhD programs, Arizona State also offers a number of graduate certificates, including programs for Family Mental Health Nurse Practitioner, Community and Public Health Practice, and Geriatric Nursing.
The university, located in Phoenix, also provides an RN to BSN program that is entirely online.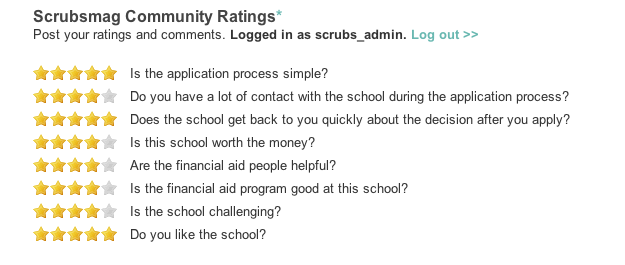 5. Beth Israel School of Nursing
The Beth Israel School of Nursing in New York City is unique to this list in that it only offers limited degree options. The school is also distinctive in that it maintains small class sizes and is associated with Beth Israel Medical Center in Manhattan.
The school also boasts the highest NCLEX pass rate of all New York City nursing schools. The school has a partnership with Pace University to offer liberal arts co-requisites for the nursing program.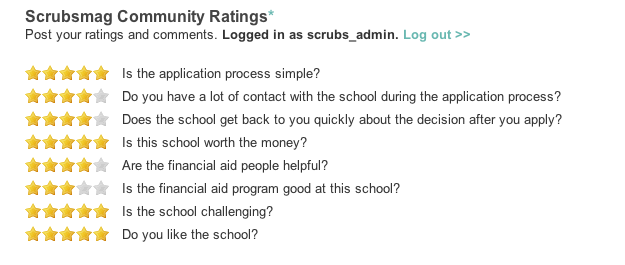 FOR MORE RATINGS AND REVIEWS ON SCHOOLS NURSES LOVE, VISIT THE NURSE'S GUIDE TO NURSING SCHOOLS.
We've just launched the The Nurse's Guide to Nursing Schools to provide you, our nurses, with a ton of information for your nursing education decisions. Each week we'll highlight schools with particularly high ratings, so be sure to visit Scrubs every week for The List.
Similar to how your favorite online directories work, each school listed in The Guide has a rating system and a comments section. While many nurses have weighed in so far, we need your help to make The Guide the best it can be. So head on over, tell us what you think of your current or former school and help us fill in the details! We want to hear from you! Ask your burning questions or rave about your amazing nurse team in the comments.