This feature is brought to you in partnership with Interim HealthCare.
Have you ever thought about leaving the bedside…for the boardroom? In partnership with Interim HealthCare, we're talking to nurses across the country who have done just that! Here, Peggy Ray shares about making a difference, the benefits of owning her own business and the touching moment with a patient's family member that she'll never forget.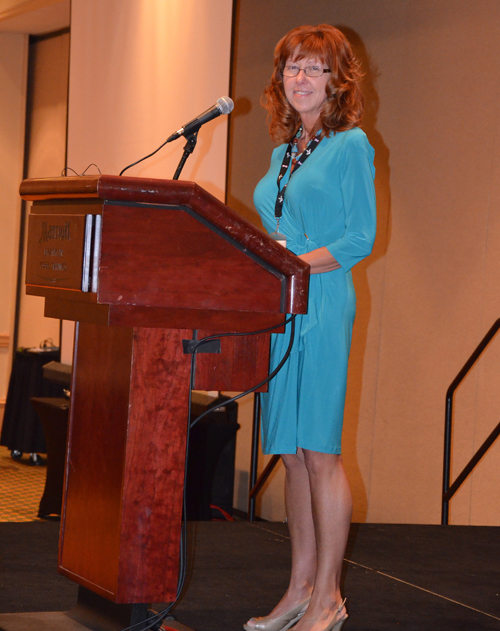 Name: Peggy Ray, RN
Franchise location: East Tennessee
What type of nurse are you? Critical care
Where did you work before starting your franchise, and for how long? ER and ICU in area hospitals in East Tennessee, then I went into home health for a couple of years. I worked as the occupational health nurse for GE in Morristown just prior to starting our franchise.
When and why did you choose to leave bedside nursing and start a franchise? Sandy [Jarnagin] and I had worked together at another home health agency running a very successful private duty business. We always said, "Someone really should start a business just doing this." The opportunity to become an Interim franchise literally fell into our laps and so we decided to be successful in our own business.
What's the most rewarding part of your job? Of course, the opportunity to make a difference in patients' lives. But also the opportunity to make a difference in other nurses' lives. I have always enjoyed working with newer nurses and trying to show them why I love my chosen career so much, so this gives me an even greater opportunity to do that. We have such a variety of clientele that it affords us great opportunities to have many different types of nurses on our team and I love that.
What's the best part of being a business owner? Being able to be the voice of the nurse. In this changing healthcare environment, it's important that the nurses be heard.
What's the funniest thing anyone's ever said to you on the job? Years ago I was assisting with a treadmill stress test when the patient went into cardiac arrest. We resuscitated him immediately and as soon as he opened his eyes, he looked up at me and said, "I guess you want me to get back up on that thing again, don't you?" We all laughed with a huge amount of relief and said, "No, probably not right now!"
If you could have dinner with any nurse—real or fictional, living or not—who would it be and why? Eva Stinson, my first director of nursing. She actually helped deliver me when I was born, then gave me my first nursing job in ICU.
What's one moment from your nursing career that you'll never forget—either inspiring or humorous? There are so many patients and families who have touched me that it's difficult to say. I was in a shopping center talking to my family and a lady came over from the other aisle and approached me. She said, "You probably don't remember me, but I heard your voice and knew immediately who you were. My dad was your patient in ICU and you spent the entire night quoting the 23rd Psalm for him. He never forgot that and neither did we." It seemed like such a simple thing for me to do when he asked, but she truly touched my heart by acknowledging that it meant so much to them.
Interim HealthCare® provides the flexible assignments you need to fit your life and your priorities. As America's leading provider of home care, hospice and healthcare staffing, chances are we have the right assignment to fit your life's needs as well as the resources and opportunities to help you with your career. To apply online, visit careersbyweb.com. To find out more about becoming a franchisee, visit interimfranchising.com. To like us on Facebook, click here.