We searched for stylish little gems just for you—some save time, some de-stress, some give back to others. Go ahead, indulge. You're worth it.
1. A SPRITZ OF BLISS
Dry hospital environments are notorious for parching skin, but a light spray of Holly Beth Organics Rose Geranium Toner ($12.50) will help keep your skin hydrated and it doubles as a makeup setter, so you don't have to worry about fading or streaking during a long shift. Plus, the ingredients stimulate cell regeneration and provide antioxidant protection.
2. SHIMMY AND SHAKE ON YOUR BREAK
Who says exercise isn't fun? They obviously haven't Hula-Hooped! Hoopnotica's fabulous 1950s-style Hula-Hoop (from $40) puts play back into working out. Plus, there are DVD workouts that target every part of your body. Psst! Hoopnotica is giving Scrubs readers 10% off…just enter the code SCRUBSMAG when checking out!
3. PASS THE SALT
Here's one way to do good for yourself while doing good for others, too (and isn't multitasking one of a nurse's prime skills?). This Pink Himalayan Bath Salt from Chilanthropy (noun: relaxing while being philanthropic) is just what the nurse ordered. A 20-minute soak will detoxify your skin, improve circulation and relieve sore muscles. While you're at it, you'll be supporting Broadway Cares/Equity Fights AIDS. All of this is a steal at $24.
4. TIME TO MAKE A DIFFERENCE
1:face at a time is doing its bit to change the world, watch by watch—and so can you when you buy one of their seven colorful digital designs. Three blues equal one charcoal-efficient stove. Six hundred and twenty-five white watches build one well in Rwanda. One watch costs $40, but pays off in dividends.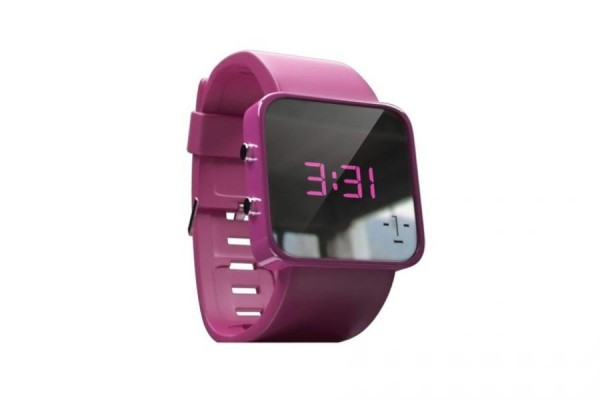 5. RX FOR EVERY SYMPTOM
Do you need help getting to sleep? Have a headache? Feeling nauseous? Achy? Now, thanks to Help, a new drug company that believes less is more, there's a product that targets your problem with a single active ingredient. So, "help, I have a headache," for example, contains only acetaminophen ($4). You know what you're getting…and you're giving back, too, since five percent of the profits is donated to organizations that get healthcare to U.S. children in need of, yes, help.
6. "IT'S FOR YOU…!"
Remember the days when you could comfortably cradle your phone on your shoulder while you were busy doing something else—say, writing up orders or fixing dinner? They're baaaaack, courtesy of this retro mobile handset from YUBZ, $40.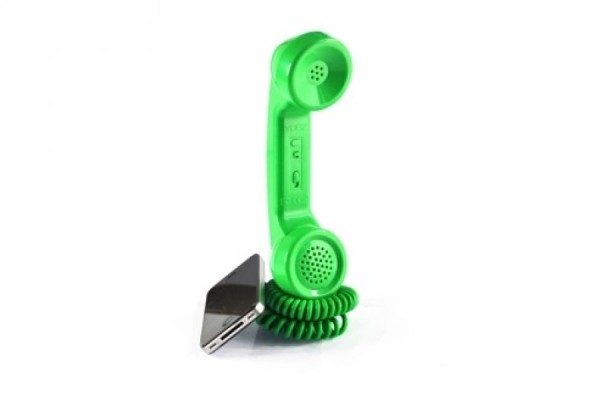 7. GREAT BALLS OF ICE
Most nurses love to party, and Prepara's festive, frozen orbs (you can freeze with mint leaves, berries, slices of lemon or lime) are just the thing to take your drinks to the next level. Bigger than normal cubes, they melt more slowly, keep drinks colder longer and spruce up any pitcher (four-packs for $10).
8. CRAFTING A BETTER LIFE
Struck by the realities of poverty around the world, Joelle McNamara founded Badala when she was still in high school. Today it's a nonprofit that employs locals in Africa to make jewelry as well as scarves and some clothing ("They don't want handouts, they want a leg up!"). These "Kiota" drop earrings, $20, are made in Kenya with synthetic quail egg stone and hypoallergenic 18k gold-plated surgical steel French wires.
9. DESIGN WITH A ❤
These chic, sleek pendant necklaces from Hearts (around $20) are made by disabled craftspeople in Mombassa, Kenya, from recycled brass. Hearts products come from a three-way collaboration: 2,000 artisans looking to overcome their physical limitations in 17 countries, 16 states and five continents; the natural materials their environments provide; and the Hearts design team.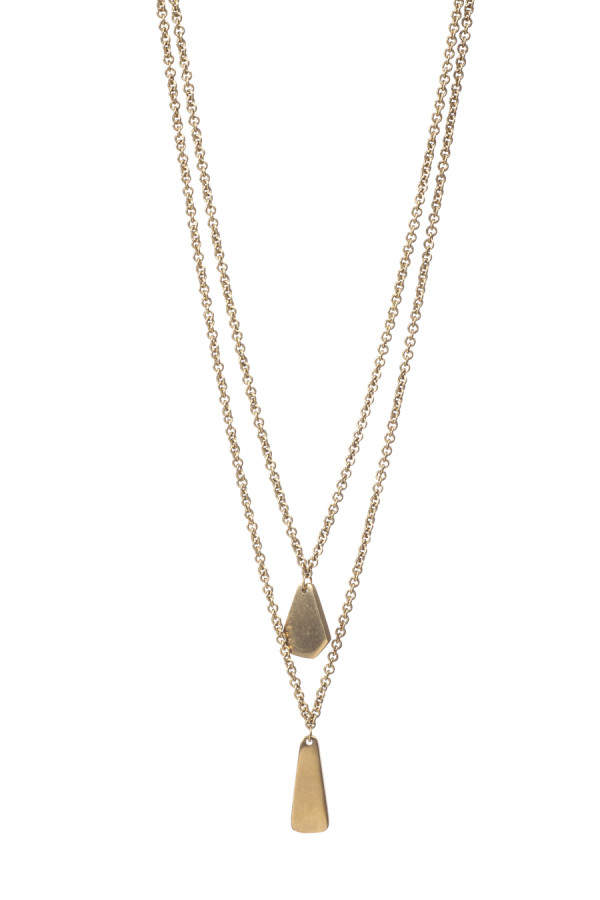 10. POP FOR POPS
Next time you're making sweet treats for your unit or your family, surprise everyone with these nearly too-cute-to-eat cake pops. Nobody's going to miss those standby brownies or chocolate chip cookies. Bonus: You can whip up a batch of a dozen in a matter of minutes—really—with the cake pop maker from Babycakes ($25).
11. PRESSURED? TRY ACUPRESSURE.
When you're feeling stress, tension, fatigue (like, every day?), this acupressure kit from Yantra Mat ($39) just might provide the relief you need (worry not—you don't have to be an aficionado of yoga or acupressure to reap its benefits). You get a belt to use on any body part that's ailing; a pillow that conforms to any shape, making it useful to treat your neck, lower back and/or jawline; and one medium and one large ring for tired and stiff fingers.