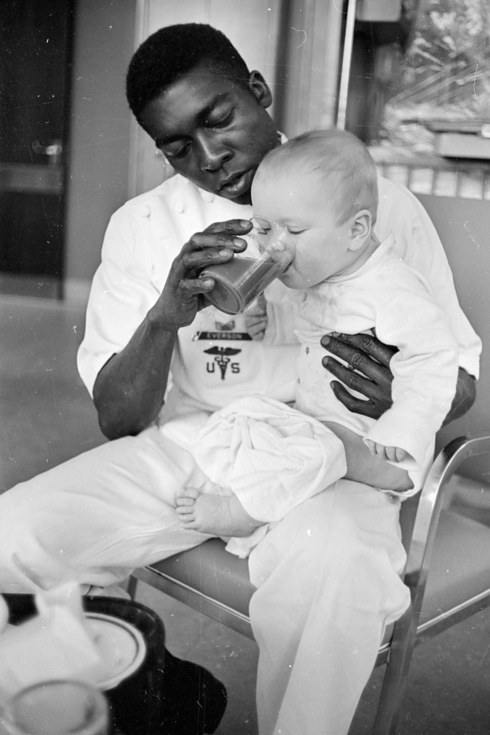 A nurse feeds a young baby in 1965 at the newly built U.S. Air Force Hospital in Suffolk, England.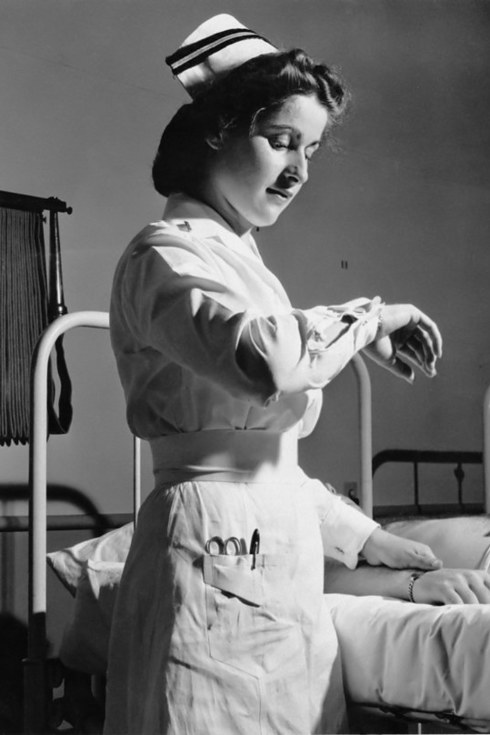 A nurse takes the pulse of a male patient in a U.S. Naval hospital in Corpus Christi, Texas, circa 1955.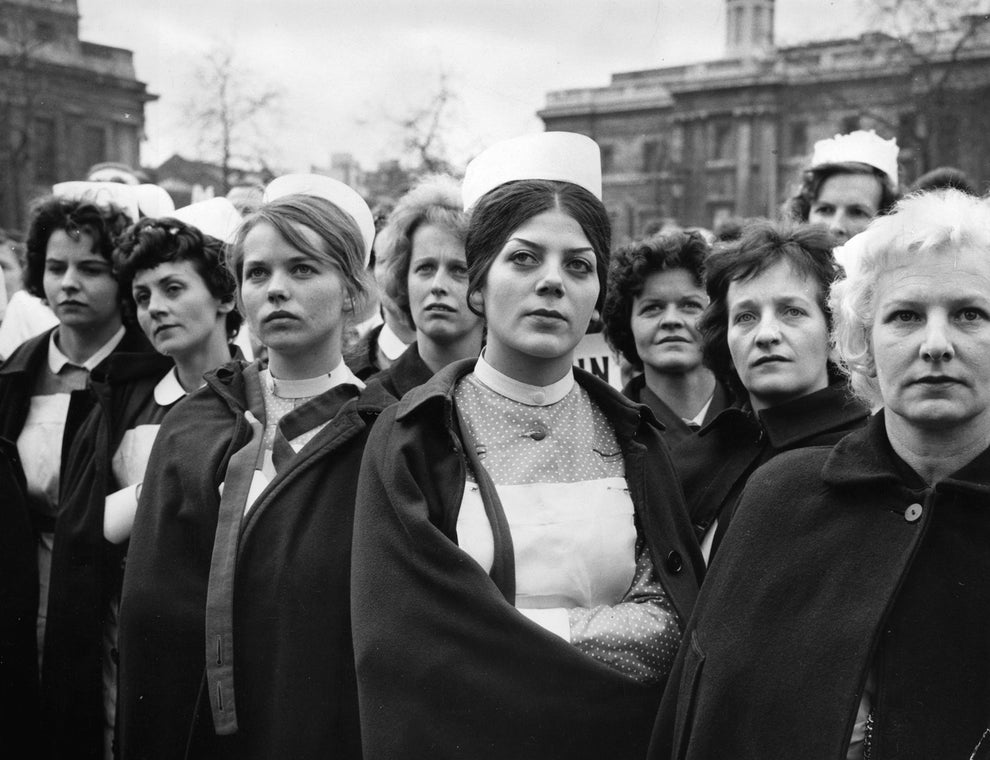 Kaye / Getty Images
In April, 1962, some 8,000 nurses attended a protest meeting at Trafalgar Square, London, in support of fair wages.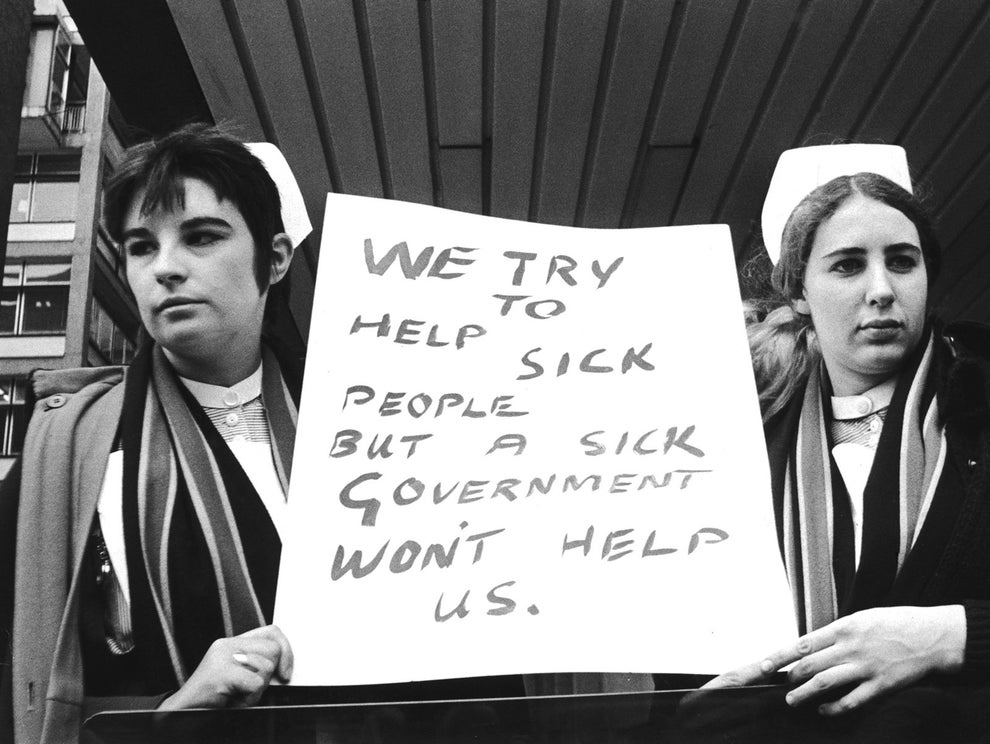 Sydney O'meara / Getty Images
London nurses protest their pay and conditions in May, 1969.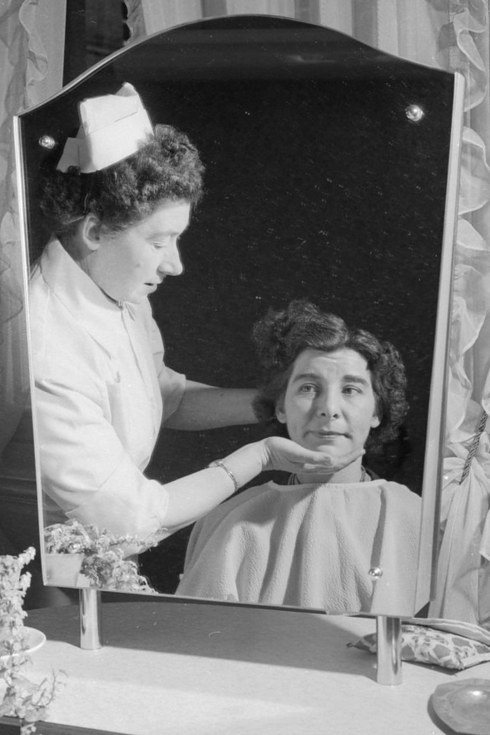 Nurse Phyllis Parsonage prepares a patient for some beauty treatment at Saint Matthew's Hospital in Lichfield, England. Facial masks, massages, and manicures were offered by the nursing staff to the 1,300 patients at the hospital recovery from illness.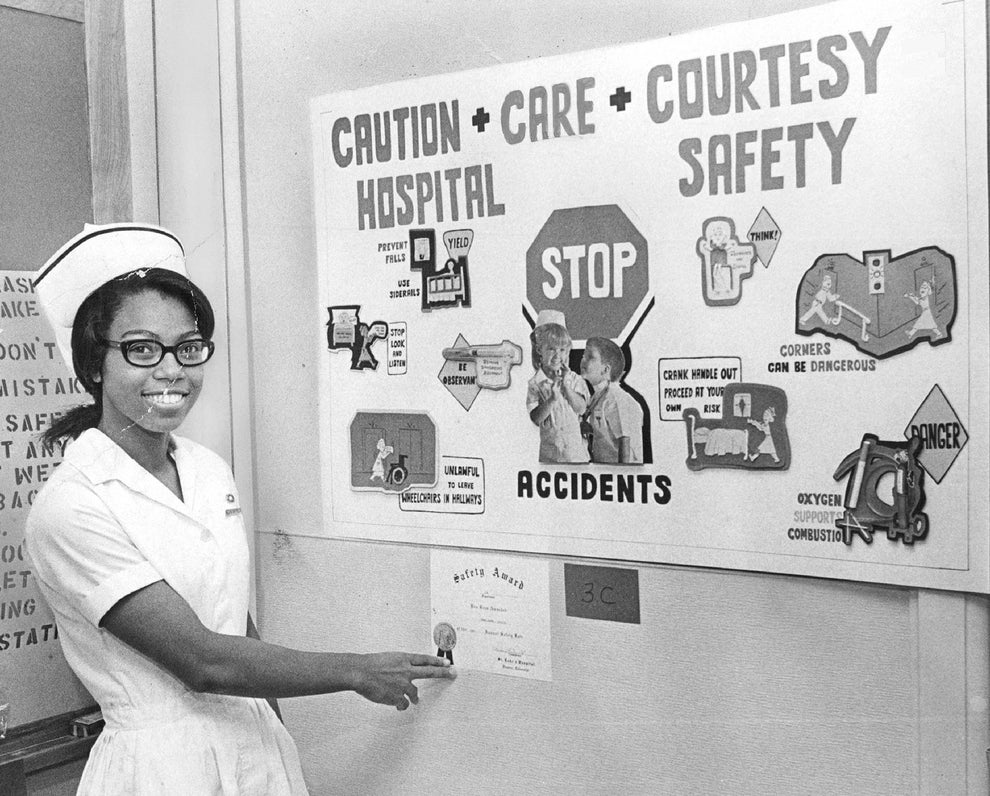 Bill Johnson / Getty Images
Nurse Ruby Graves, of St. Luke's Hospital in Denver, Colorado, shows off the winning entries of the hospital's annual safety program contest in 1967.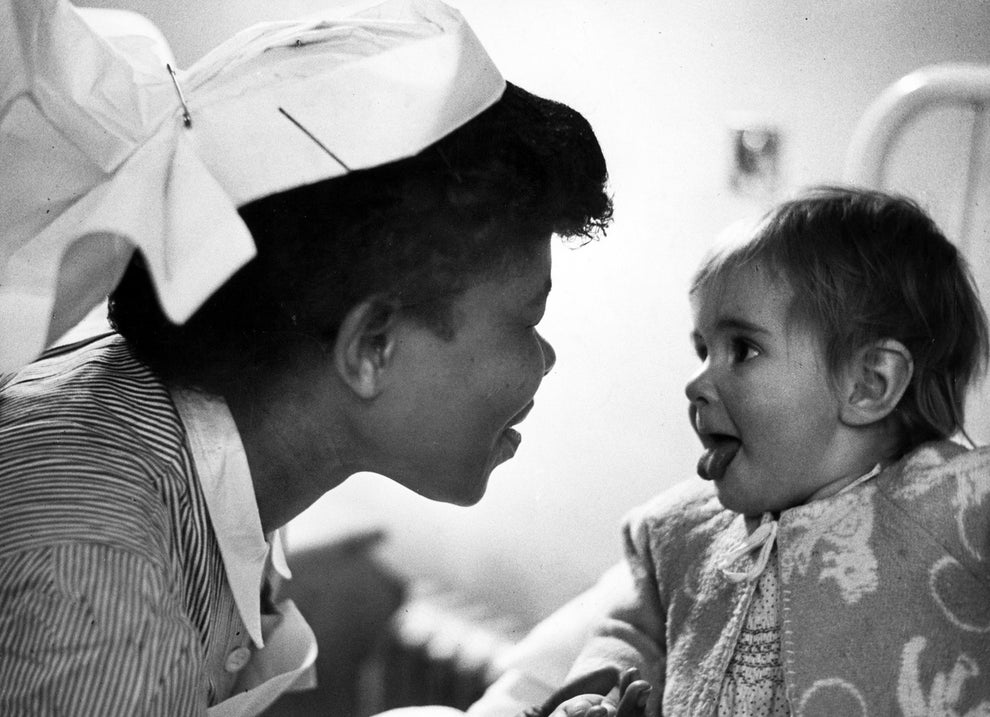 Erich Auerbach / Getty Images
A little girl shows her tongue to a nurse in 1952.