We love this poem written by a Scrubs reader!
We love this poem penned by one of our readers. (Psst! Read his first poem, "Be a Nurse," here!) While anyone can appreciate the work nurses do, it takes one of your own to fully understand the commitment and heart you give every day on the job.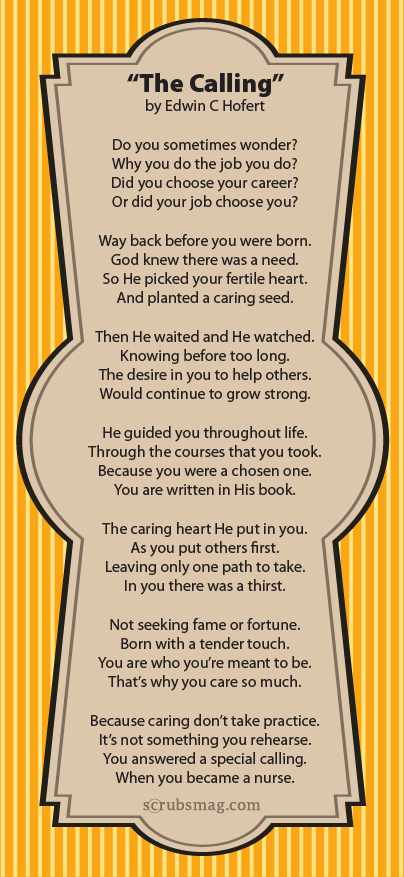 Do you write poetry? We'd love to see your work! Not a poet but a fan? Let us know your favorite poem in the comments below.