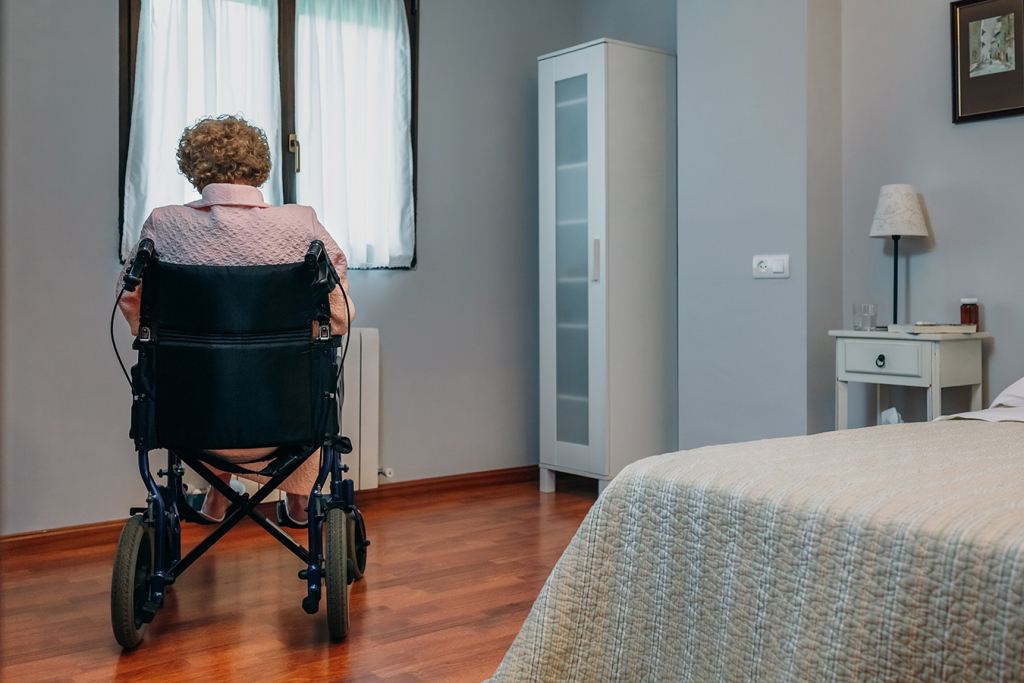 California health regulators have allowed poor care to proliferate at nursing homes around the state, and the number of incidents that could cause serious injury or death has increased significantly in recent years, according to a stinging state audit released this week.
The state auditor singled out the California Department of Public Health for particular criticism, saying it had not performed necessary inspections or issued timely citations for substandard care. The audit also found that the department's nursing home licensing decisions were inconsistent and lacking in transparency.
"Together, these oversight failures increase the risk that nursing facilities may not provide adequate care to some of the State's most vulnerable residents," California State Auditor Elaine Howle wrote.
Safety and accountability problems at nursing homes across the United States are rampant. Federal inspection reports, for example, show that infection control is routinely ignored. At the same time, the Trump administration has scaled back the use of penalties to punish nursing homes that put residents at risk of injury.
In California, confirmed cases of substandard care at nursing homes statewide increased by 31 percent from 2006 to 2015, according to the audit. And incidents of nursing home noncompliance that caused or could have caused serious injuries or fatalities rose by 35 percent in the same period.
In a written response, published in the auditor's report, the public health department rejected the allegation of faulty oversight. "CDPH disagrees with this conclusion," wrote Karen Smith, the agency's director. "In fact, CDPH believes that the increased number of … deficiencies cited demonstrates that CDPH has increased its enforcement activities."
But the audit showed that in the vast majority of cases where investigators found problems that could severely harm patients, the public health department failed to cite or fine the facility involved.
"There is an expectation of a level of care and safety," said state Assemblyman Jim Wood (D-Healdsburg). "When that doesn't happen, it's really disconcerting."
Wood said it was "very, very disturbing" that the public health department was not holding nursing homes accountable. The failure to issue citations, as well as delays in issuing them, are particularly worrisome, he said. "They are not doing their job."
The California legislature ordered the audit last year after a request by Wood, who chairs the Assembly Health Committee, and Sen. Mike McGuire (D-Healdsburg).
In her written response, Smith dismissed the claim that licensing by the department was inconsistent, saying the auditor did not completely understand the process. But she agreed the department should issue citations in a more timely way and said it is working on that. The agency has begun training investigators to write citations properly, and it is creating a standard template for them, she said.
The quality of care at nursing homes will be critical as baby boomers age and demand for these services grows, the auditor wrote.
The state audit also investigated three large private nursing home operators whose net incomes have skyrocketed over the past decade — from less than $10 million each in 2006 to between about $35 million and $54 million in 2015. It said the owners of the three companies are swelling their profits by doing business with companies they own or in which they have a financial interest.
The three companies, Brius Healthcare Services, Plum Healthcare Group and Longwood Management Corporation, paid between $37 million and $66 million to related companies from 2007 to 2015, according to the audit.
The report singled out Brius, which has been the subject of media coverage, investigations and wrongful death lawsuits. One report, by the National Union of Healthcare Workers, claimed that the owner, Shlomo Rechnitz, steered millions of dollars to companies he owns to provide goods and services for his nursing homes. The state audit found that Brius had been cited for poor care more often than other nursing home operators in the state.
Mark Johnson, a lawyer representing Brius, said the audit's quality of care assessment was flawed because of errors in the data. The company's profits rose because the company grew, but profit per bed actually declined, he said.
Transactions between related companies "is the industry standard," Johnson argued. "It leads to increased efficiency."
The practice is becoming more commonplace around the nation. Kaiser Health News found last year that about three-quarters of nursing facilities in the country outsource services to companies that they control or in which they have an interest. Nursing homes that do it have higher rates of patient injury, Kaiser Health News found.
The risk of such arrangements, according to the audit, is that owners will inflate their prices to increase cross-company profits and that it is easier for commonly owned companies to engage in fraud and conceal it.
Medi-Cal, the state's health insurance program for low-income people, is the state's largest payer of nursing home care. The audit concluded, however, that because of built-in safeguards, it is "extremely unlikely" that Medi-Cal would pay for the profits companies earn from their related-party transactions.
Still, Michael Connors, with California Advocates for Nursing Home Reform, expressed alarm that nursing home operators are making such big profits by doing business with their own companies. Nursing home chains are using these deals to "siphon off money intended for care in order to pad and hide profits" — and that hurts residents, he said.
Legislation pending in the California State Assembly would increase the transparency of dealings among nursing home owners.
Source: https://khn.org/news/weak-oversight-blamed-for-poor-care-at-california-nursing-homes-going-unchecked/view/republish/