Today is considered World Humanitarian Day, an international celebration of humanitarian workers and those that have devoted their lives working for humanitarian causes, such as social equality, increasing access to food and medicine, and promoting the wellbeing of others.
For Nurse Hilary Seale, today reflects all the hard work she's put into combating the coronavirus pandemic. As she writes on Instagram, "I've never felt more like a humanitarian than I have this year." She considers 2020 her "Brave Train" year. Back in April, she volunteered to go to the frontlines of the pandemic as an ICU nurse.
It's been one of the most inspiring and nerve-wracking years of her life. Now she's showing other women how they can be more confident in and out of scrubs.
From Tomboy to Frontline Worker to SI Swimsuit Hopeful
Seale recently posted a video on Instagram in participation with the Sports Illustrated Swim Search 2021. The magazine has designed a digital platform where swimsuit hopefuls can create their own profiles and share their stories with the editors of the magazine, previous Swim Search winners, other hopefuls, and fans of the famous annual issue.
In the video, she makes the case for why she should be featured in next year's magazine, recounting her experiences on the frontline. She went to New York City in April as part of a COVID Crisis Response Team, working as an ICU nurse at a time when the city was seeing over 5,000 new cases of the virus a day, as well as 6 times the national death rate.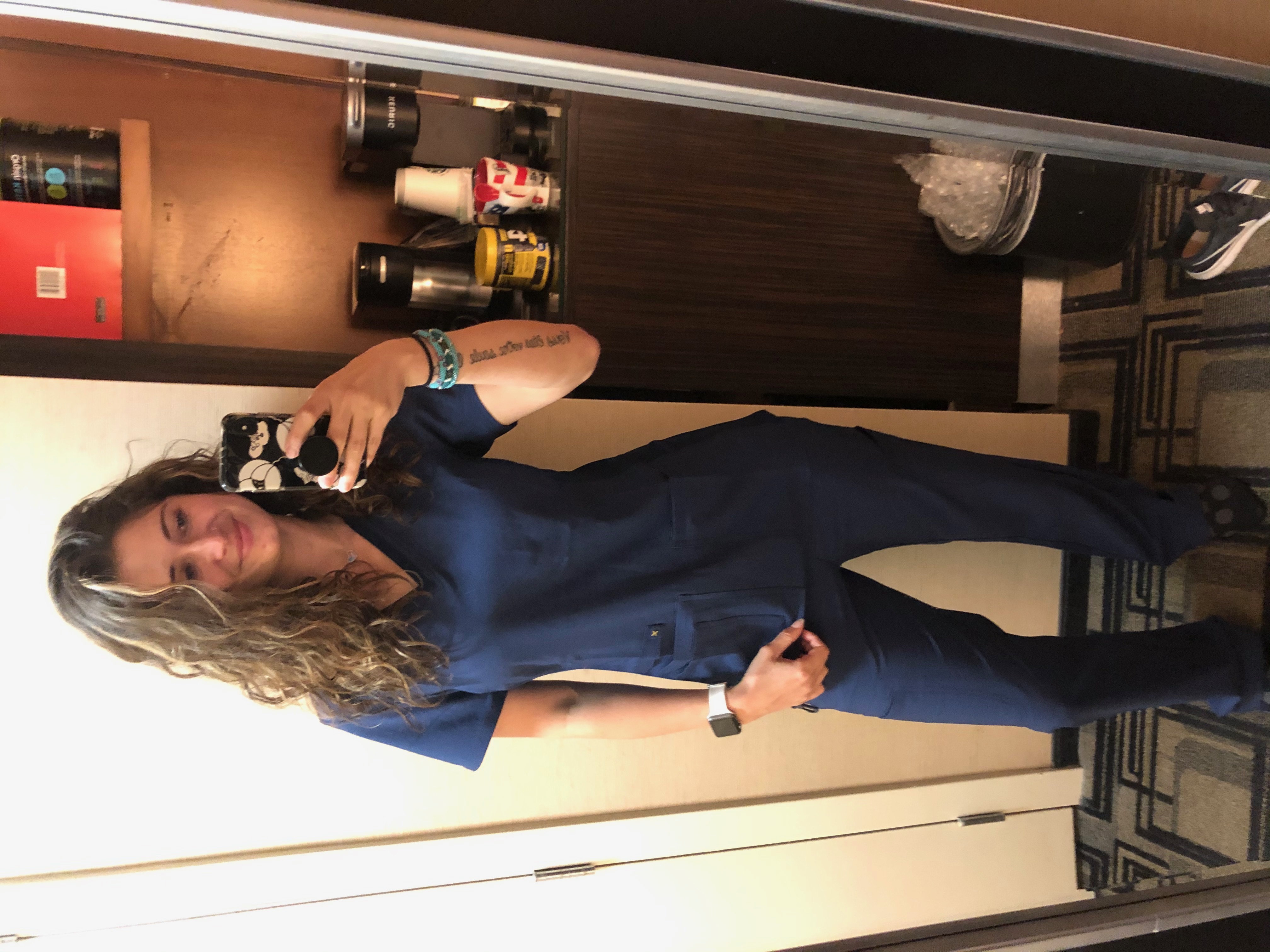 As she writes online, "As a frontline RN working in Critical Care, I had to put on my mask and a brave face whilst scared for my patients, myself, and the unknown. I admittedly lost a bit of myself and felt like I didn't truly know what to do next."
It was truly unlike any experience of her career. She managed to put on a brave face and make it through to the other side. Now she's sharing her story to encourage other nurses on the frontlines to do the same. But the campaign is about more than just bravery. It's also about encouraging women to "not [be] afraid to show their sexy all while being a professional."
Seale feels empowered showing off her sexy side in her bid for the next Sports Illustrated Swimsuit Competition.
However, growing up in Colorado, Seale wasn't always the glamorous type.
She refers to herself as a tomboy in the video. As an avid ice hockey player, she regularly wore a hefty goalie face mask as she guarded the net. But soon, she quickly traded her ice hockey face mask for an N95 to join the other brave men and women on the frontlines.
This World Humanitarian Day, we're proud to salute Nurse Hilary and all the frontline workers that have devoted their time and lives to defeating the pandemic.
Seale is wearing Cherokee Uniforms.