No matter how much you love your job, it's important to take a break now and again. Ensuring you take your annual leave and get some rest and relaxation away from work can actually make you more productive in the long run.
Taking the time to reset is one of the best ways to charge up and do your best during the times you are putting in the hours. It's also a great way to expand on other parts of your personal life, like spending time with friends.
If you are looking to use your time off to reconnect with loved ones and build on acquaintances, here are some great ideas and plans to put forward.
Sailing
Whether you've gone a hundred times before or you're a first timer, sailing is a fun activity that almost anyone can enjoy. Getting some time out in the water, whether alongside a skipper or if you're confident, on your own as a group, is a perfect way to get a new perspective while doing an enjoyable activity.
If you're new, it might be worth taking a few lessons with friends before you venture out. Or go the luxury route and hire a catamaran – the perfect way to relax while creating some fantastic memories on the way.
Game Activities at Home

Poker's always been a sociable game – and a good choice when it comes to a night spent with friends. If you're already poker players, why not try taking it to the next level and checking out poker tournaments?
Whether it's online or a variety of other card games, it's a great way to escape from your everyday life and use your annual leave to the fullest!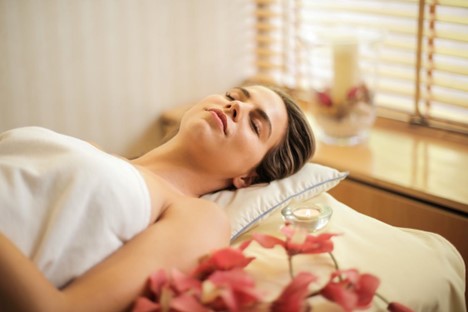 Spa
Take recharging to a different level with a trip to the spa. If it's just you and one other friend, many spas offer various packages that include everything from massages, to glasses of champagne, time in the lounge rooms and even food options!
It's also a chance to get the iconic robe and slippers selfie to make others envious. While also investing in your wellbeing in an atmosphere designed entirely to relax you and make you forget all your work stresses!

Biking
Biking is a great activity to be enjoyed with others and be tailored to what you prefer. Try out mountain biking if you're looking for a challenge – or take a leisurely ride around the city and check out all the sites there are to offer.
There are some places where you can rent a bike, or bring your own!
Open Mic Night
You don't need to be a star singer or musician to love an open mic night. These make for a fantastic group event with as many people as you'd like to invite. Encourage everyone to show off their skills and have a bit of fun in the process. You might even learn about a friend's secret talent.
Many open mic nights are hosted in bars and clubs, so choose the atmosphere that's going to suit your group best!
Picnic
Everyone loves a picnic. It's a simple and fun way to spend an afternoon. Invite friends and ask everyone to bring along one dish or drink option. It's a fantastic way of pulling together a spread, with some tasty items you might not expect!

All-Inclusive Vacation
If you've got cash to spend, why not book an all-inclusive vacation with friends? There's nothing like sun and a gorgeous beach to get you completely disconnected from your regular routine. And it's unlikely you'll be picking up any work calls while you're relaxing on a lounger! All-inclusive vacations are great because they take a lot of the thinking time out of the experience. Go on, have another pina colada!
As this will need to be planned in advance, why not try and book annual leave at the same time? It'll give everyone a chance to save up so that the experience can be as brilliant as it can be.
Once you're on the flight, you'll forget all about work and those household errands you've meant to get done!
Vintage Shopping

For something a little different, why not try vintage shopping? It's a great way to be more environmentally friendly, save some money and pick up some one-of-a-kind pieces to add to your wardrobe.