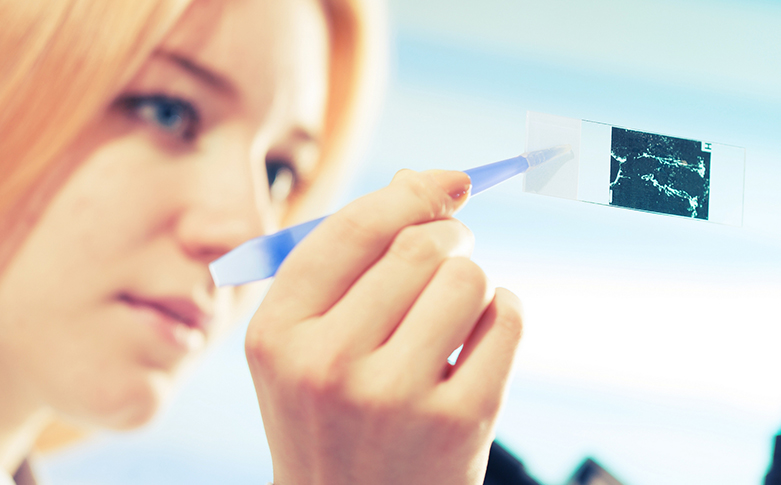 Shutterstock | science photo
There's nothing more frustrating to a nurse, the consummate go-getter, than not being able to resolve an issue—be it a common ailment, a patient's attitude or a true medical mystery. Yet nurses are confronted with situations that lie somewhere just beyond repair on the daily. And they press on.
Of course, a major component of that marked resilience is the knowledge that no nurse, regardless of knowledge or skill, will achieve a perfect track record—there are simply too many common, but likewise formidable, enemies.
And our Nurseonalities, however marvelous and committed, are no exception. Just like you, they're constantly going to battle with those "time and time again" afflictions. Curious as always, we wanted to know what one recurring condition (if given the opportunity) Katie Duke and Kati Kleber would choose to cure across the board. So, we asked.
Check out what Katie and Kati had to say in response to our question (which we imagine was a tough one to answer) below.
Katie Duke
Honestly, I would love a cure for addiction disorder—alcoholism, drug abuse. 
It is such a costly epidemic and has devastating effects on family members. There is no cure other than "more drugs to numb the addiction," such as methadone or Suboxone, or intervention therapy, for which the patient has to be a willing participant. Addiction tears families apart and is the root of abuse and neglect for so many children who then grow up in the system, or even worse, become addicts themselves. 
On the other hand, I would love to cure laziness. To me, that is the worst "disease" of all and at the root of many things, especially noncompliance and maintainable diseases, such as diabetes (treatable with lifestyle and diet changes), obesity (again—lifestyle and diet), hypertension (treatable with medication compliance) and so on. If we could cure the "I don't care" attitude, along with health illiteracy, this would lead to so many other positive outcomes.
[Okay, so we know we said one recurring condition, but can you really blame her?]
Kati Kleber
If I could cure
So, not what we currently do, but something that could be given to someone once tested positive that would cure the flu no matter where they are in the disease's process.
The flu claims thousands of lives each year; it's highly contagious and the culprit behind many of the patients who are admitted to the ICU throughout flu season. You haven't seen the flu until you've seen someone who developed pneumonia, then ARDS, and is on a ventilator, along with multiple vasoactive drips, just to keep their blood pressure perfusing all of their organs.
And they're 42 years old. 
Nurses—what would you cure? Tell us your choice, and why, in the comments section below!