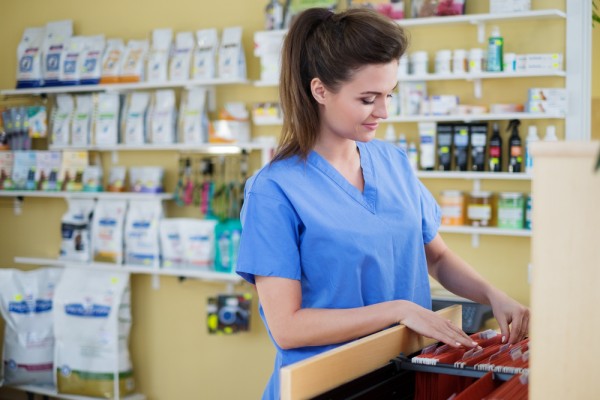 The alarm rings at 05:30, and it only takes a second for the dread to set in. Today is Thanksgiving. And you have to work the holiday shift. Your mind starts to look for solutions. Maybe you could call in sick. You come up with a list of excuses – you got food poisoning, the kids are not feeling well, you're feeling under the weather… No, you have to go. Your patients depend on you.
With a long sigh, you get out of bed, jump into the shower, and sooner than you know it, you are on your way to work.
All shift-working nurses are familiar with this scenario. You've spent at least one Thanksgiving eating a turkey sandwich while talking to your family on the phone in the break room. You know that the commute is really fast on Christmas morning because there's nobody on the road. You've spent New Year's Eve hoping that the Y2k wouldn't shut down the system because it would be horrible to have to manually ventilate your patient for the remaining hours of your shift.
It's hard to see the bright side of working holidays when you are surrounded by death and illness while everyone else if having a great time at home. Try to remember the perks when the angst sinks in.
Think about How Lucky You Are
The holiday season is the best moment to remind yourself of how lucky you are. Some of your patients are so sick that they don't even know it's Thanksgiving. In fact, some of them might not even make it through the shift.
You get to leave. No matter how crazy your day is and how hard you have to work, you get to leave this place and go home to your family when your shift is over. That's something to be thankful for
You Get Overtime Pay
Most health care facilities offer some form of incentive for working holidays, such as extra pay or a compensatory day off. The extra money is certainly good, and it can help with holiday expenses. You can buy a better gift for your kids, a bigger Christmas tree, or save it for a future vacation. Or, if you are struggling to make meets end, you can pay off the bills.
If your family is upset that you are not spending the holiday with them, plan something special later in the week. The extra cash will certainly come in handy.
You Don't Have to Cook
One of the perks of working holidays is that you'll get to enjoy a delicious holiday meal without having to cook or (alas!) clean up afterward. Most healthcare facilities prepare fantastic Thanksgiving and Christmas meals for patients, family members, and staff.
You Get to Celebrate with Your Work Family
If you can't celebrate with your family, you can celebrate with your colleagues. Just embrace it. Dress up in a costume if you are scheduled to work on October 31. Bring some homemade treats and share it with your co-workers on Thanksgiving. You don't even have to spend that much time in the kitchen to prepare them. There are plenty of delicious dishes you can cook in a few minutes. For instance, you can prepare a goat cheese with pink peppercorns and herbs appetizer. It's incredibly easy to make, and it tastes divine.
All you need is one tsp. toasted fennel seeds, four tsp. pink peppercorns, four tsp. minced fresh thyme, one eight ounces log goat cheese, and ¼ olive oil. Place the fennel seeds and peppercorns in a zipper-lock bag and crush them. Combine them with thyme, and then roll the goat cheese log in the mixture. Wrap it in plastic wrap and refrigerate it for two days. Your fellow nurses will fall in love with this amazing appetizer.
You Still Have 12 Hours to Spend with Your Family
Although working holidays can feel like a burden, try to remember that you are not working the entire 24-hour period. You still have 12 hours to spend with the family after the shift is over. So, plan something special before or after your shift. You can go ice skating, eat dinner at a nice restaurant, hit the mall, or simply binge-watch your favorite TV show with your loved one.
The grass might seem greener on the other side when the holiday season is approaching. So, try to stay positive and remind yourself about how lucky you are. You have your health, friends, and family. Oh, and you only have to work for three days a week. So, don't get jealous of those Monday through Friday people. They deserve some time off.