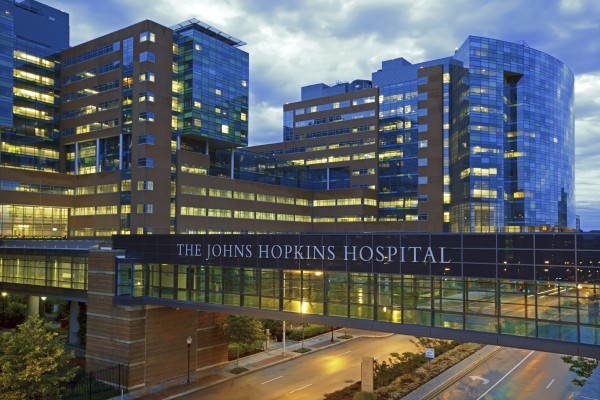 There are many hospitals and clinics across the country, but only a handful earned a coveted spot on the latest U.S. News & World Report's 2017-18 Best Hospitals list. Recently released, the latest list is the 28th of its kind. The annual list is meant to assist patients when they're trying to decide what hospital to seek treatment from. All of the hospitals included on the list are exceptional for one reason or another, and many specialize in life-saving fields of medicine, like cancer treatment or cardiology. But how are the hospitals ranked and rated? What sort of criteria must be met? Let's find out.
How Are Hospitals Rated?
When determining what hospitals would make the list, U.S. News analyzed data from more than 5,000 hospitals. The staff evaluated a total of 16 adult specialties and nine adult conditions and procedures, as well as 10 specialties in pediatric medicine. Hospitals are rated, ranked, and awarded points based on how well they score in terms of indicators like readmission rates, overall patient experience, risk-adjusted survival, patient safety, nursing quality, and other factors that come to play when providing care. Simply put, in order to be ranked nationally in a specific field, a hospital must go above and beyond when caring for the most difficult and sickest patients.
In order to make the honor roll, hospitals have to be ranked nationally in at least one of the 16 different specialties. Hospitals who are ranked in more than one specialty are higher on the list and are awarded more points. Out of all the hospitals U.S. News evaluated, the 20 hospitals with the most points at the end of the day made the list.
So, who made the list?
What Hospitals Made the Honor Roll?
For the second year in a row, Mayo Clinic in Rochester, Minnesota, claimed the number 1 spot on the list. Not only is the clinic nationally ranked in 15 different adult specialties and nine different pediatric specialties, it managed to achieve the highest possible rating in nine conditions or procedures. Other hospitals on the U.S. News honor roll include the following, in ranking order:
Cleveland Clinic
Johns Hopkins Hospital (Baltimore)
Massachusetts General Hospital (Boston)
UCSF Medical Center (San Francisco)
University of Michigan Hospitals and Health Centers (Ann Arbor)
Ronald Reagan UCLA Medical Center (Los Angeles)
New York-Presbyterian Hospital (New York City)
Stanford (Calif.) Health Care-Stanford Hospital
Hospitals of the University of Pennsylvania-Penn Presbyterian (Philadelphia)
Cedars-Sinai Medical Center (Los Angeles)
Barnes-Jewish Hospital (St. Louis)
Northwestern Memorial Hospital (Chicago)
UPMC Presbyterian Shadyside (Pittsburgh)
University of Colorado Hospital (Aurora)
Thomas Jefferson University Hospitals (Philadelphia)
Duke University Hospital (Durham, N.C.)
Mount Sinai Hospital (New York City)
NYU Langone Medical Center (New York City)
Mayo Clinic Phoenix
Who Ranked Best in Cardiology, Cancer, and Orthopedics?
In addition to the honor roll, the U.S. News & World Report's publication included the top five hospitals in three major specialties, including cardiology, cancer, and orthopedics. According to the report, those hospitals include the following, listed in order of ranking:
Cardiology
Cleveland Clinic
Mayo Clinic
New York-Presbyterian Hospital
Cedars-Sinai Medical Center
Massachusetts General Hospital
Orthopedics
Hospital for Special Surgery (New York City)
Mayo Clinic
Cleveland Clinic
Rothman Institute at Thomas Jefferson University Hospitals (Philadelphia)
Rush University Medical Center (Chicago)
Cancer
University of Texas MD Anderson Cancer Center (Houston)
Memorial Sloan Kettering Cancer Center (New York City)
Mayo Clinic
Dana-Farber/Brigham and Women's Cancer Center (Boston)
Seattle Cancer Care Alliance/University of Washington Medical Center
All of these hospitals made the lists above because of their commitment to providing the best patient care possible. Did your hospital make the list? For more information about nursing careers, the latest reports, and current news, check out our website today.